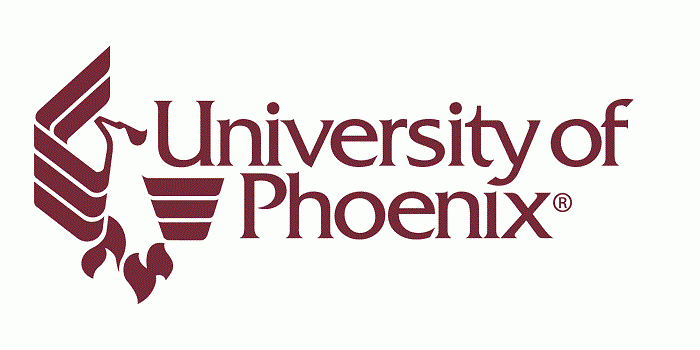 A pioneer in the flexible higher education experience, The University of Phoenix is a for-profit college designed with working adults in mind. With online degree programs and over one-hundred physical campus locations, this online MBA option offers tremendous convenience.
I was fortunate to gather more information about the University of Phoenix from Ruth Veloria, executive dean for University of Phoenix School of Business.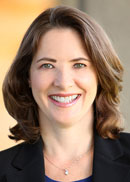 Ruth Veloria, Executive Dean for University of Phoenix School of Business
Tell me about the typical student who enrolls at the University of Phoenix online MBA program?
The typical MBA student is a working adult, who has seven years of work experience. University of Phoenix's Master of Business Administration (MBA) degree consists of 36-core credit hours and is available online or at many of our campuses and locations across the country. The MBA prepares students in the functional areas of business allowing them to develop managerial skills necessary to be effective in a rapidly changing business environment. It is based on current research of managerial competencies and graduate business standards as tested by existing national standardized graduate business examinations.
How much time (if any) is required on a physical campus?
A University of Phoenix MBA can be completed entirely online. However, the University's online students may seek additional education or career resources at one of more than 100 local campus locations. A full list of campus locations can be found at phoenix.edu.
How do students best connect with faculty in the program?
University of Phoenix online faculty are accessible via e-mail, IM or through the University's interactive eCampus portal. Throughout the week, students receive feedback from faculty based upon participation in class, as well as the weekly posting of grades.
Is there an area of concentration that is most popular? Or one that the university is known for?
There are several concentrations within University of Phoenix MBA program. Students can gain additional knowledge in up to two concentration areas through the selection and completion of an additional 12- 15 graduate-level credits in concentration-specific courses. Concentration credits must be completed prior to degree conferral. The most popular concentrations are those in accounting, human resource management and project management. University of Phoenix also offers concentrations in energy management, finance, and marketing.
What opportunities are there for students to connect and network with other MBA degree-seekers?
University of Phoenix new online classroom ties discussions to learning activities. Students engage with their classmates and learning team to discuss specific learning assignments. Recently the technology has been updated so students can include multimedia examples in their discussion posts which enhance the online dialog in the online classroom. PhoenixConnect is University of Phoenix's social network that connects members of the University's School of Business community and enables students to discover others with similar interests and benefit from academic discourse outside of the classroom.
 
Is there a career services officer or other career support for students while they are enrolled in the program?
Phoenix Career Services™ is an interactive suite of resources and online tools that help students every step of the way, from before they enroll to graduation and beyond. This innovative approach delivers a personalized experience to help cultivate the skills needed for the next step in a career path. Enrolled students can also access the Phoenix Career Services job portal of more than 120,000 available positions. The Phoenix Career Guidance System™ (PCGS) is a personal career GPS where students can navigate their way to an individualized view of careers that may best suit them. The system allows students to review current and recent hiring demand in a specific area, as well as the qualifications and education employers are seeking. The PCGS can be used by anyone seeking to change or advance in their careers, as well as those who have just embarked upon a job search.
What kind of post-graduate support does the university offer alumni of the program?
University of Phoenix Alumni Association has more than 860,000 members. It helps graduates stay connected to classmates and to the University through a website and weekly online magazine, Phoenix Forward, which is dedicated to alumni news. The Alumni Career Mentor Program is open to all University of Phoenix students and alumni. It offers mentees an opportunity to develop valuable business contacts, gain access to industry information and benefit from insights from graduates. Alumni Association chapters offered throughout U.S. post networking and social events at alumni.phoenix.
Any words of advice for a potential student who would like to apply to the University of Phoenix online MBA program?
University of Phoenix encourages potential MBA candidates to speak or meet with an enrollment advisor to find out which degree program is right for them in terms of aligning the student's education needs to his or her career goals. Prospective students can explore the various online resources available at phoenix.edu or by calling an enrollment advisor at 866-766-0766.
Check out more interviews at Online MBA Report's Interview Series.