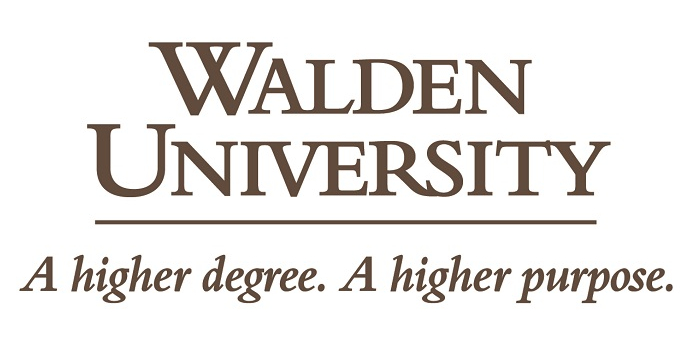 Tell me about the kind of student who enrolls in the online M.B.A. or Executive M.B.A. program at Walden University.
Walden University supports working professionals who are looking to make a greater impact in their communities and professions. More than 50,000 students from all 50 U.S. states and more than 150 countries are pursuing online graduate and undergraduate degrees with us.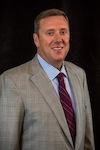 Dr. Ward Ulmer, Associate Dean, College of Management and Technology Walden University
Our typical Master of Business Administration (M.B.A.) and Executive Master of Business Administration (EMBA) students are working professionals looking to gain the knowledge and skills they need to make an immediate impact in their workplaces as well as pursue career advancement.
Our M.B.A. students usually have several years of relevant business experience and decide to pursue additional education to learn more about the different functional areas of business in order to advance in their careers.
Our EMBA students typically have significant work experience—more than seven years of management experience on average—and are mid-level executives or even entrepreneurs looking to take their organizations to the next level.
Many of our management students say they have decided to pursue an online degree program for the flexibility, convenience, and opportunity to continue working while broadening their thinking as professionals and advancing their careers.
Do these programs require any time on a physical campus? Or are they entirely online?
There are no on-site classrooms; all of Walden's degree programs are delivered entirely online. Some of our programs, however, do require students to attend face-to-face residencies where they collaborate and network with other Walden students, staff, and faculty members to share perspectives and best practices.
In the College of Management and Technology, we require our EMBA students to attend two face-to-face residencies—one in a U.S. city and one in an international location—so students can collaborate with their cohort, create their professional development plans, enhance their critical thinking skills and experience new cultures and business practices.
How do online management candidates communicate with faculty?
One of the great benefits of an online program is the diverse faculty that students can interact with. Our faculty members are scholar-practitioners and leaders in their field. They live and work all around the world and are able to bring their experiences and insight into the online classroom. This model allows our working adult students to benefit from the knowledge and practical expertise of our faculty, for which there can be no substitute.
As our students and faculty are global, they collaborate in a variety of ways, including discussion forums in their online classrooms, email, conference calls, and video chats, as well as other social channels.
How do students communicate and network with peers in the programs?
Similarly to how they communicate with faculty, students connect and network with each other in the discussion forums, at residencies, and via email, phone, and social media. I hear from students that they have made lifelong friends in their programs, though they may never have met in person or may not have met face-to-face until graduation. This demonstrates that rich and engaging discussions can take place online.
Which specializations in the M.B.A. program are the most popular?
Our M.B.A. program offers 11 specializations, however, our two most popular are Human Resource Management and Healthcare Management.
In our Human Resource Management specialization, students explore key practices and strategies for developing, managing, recruiting, and leading staff. It also offers practical approaches for managing talent, measuring employee performance, and leading high-functioning teams.
Our Healthcare Management specialization is aimed at preparing students with the leadership and analytical skills needed to address the common challenges found in the healthcare system today. It provides students with the opportunity to gain a greater understanding of the U.S. healthcare system and financial management techniques.
Is there a career services department or other professional support system for online M.B.A. and EMBA students?
As today's job market is constantly evolving, we recognize the importance of making sure our students know how to network, effectively manage their careers, and prepare for a successful job search.
Our M.B.A. students benefit from CareerBoost™ , a component of the program, in which students can develop and perfect their job search methods, interview strategies, résumés, and other techniques to manage their careers. Through CareerBoost, students also have the opportunity to engage more closely with Walden's Career Services Center, which offers resources for job opportunities and career information as well as tips and guidance on networking.
Our EMBA students find the real value is the progression through the program with the same group of students. The professional support received from their peers helps to enhance students' careers with new knowledge and learning. In addition, all students in Walden's EMBA program complete a leadership assessment in their first course. This in-depth self-assessment process provides students with objective and actionable feedback that can be critical in developing a meaningful personal and professional development plan.
What kind of support do online M.B.A. alumni receive after graduation?
Walden has an alumni network of more than 75,500 people around the world. Once students graduate, they become part of this network and have opportunities to connect with fellow alumni through the alumni association. Alumni also have access to professional resources like the library, which provides free, online access to a wide variety of research databases and resources, and Career Insider, a comprehensive career resource that offers job postings, industry trends and career guides, résumé advice, and discussion boards to connect alumni with their peers—among other benefits.
Do you have any words of advice for potential online M.B.A. candidates at Walden University?
You get out of online learning what you put into it. Our M.B.A. and EMBA candidates come to our programs highly motivated, and they recognize the practical value of the degree.
As there are many management programs available, I suggest that students choose a program and institution that can best serve their needs. While many traditional institutions are now moving into providing online education, Walden has been supporting working professionals through an online modality for many years, and we have the support and technology in place to help our students succeed.
Another piece of advice, and one of the things I always share with potential students, is the unique way in which our programs improve critical thinking skills. In some traditional classrooms, a student could get away with not participating in discussions; in our online programs students are expected—and strongly encouraged—to participate and actively engage in online discussion boards every week. Many students end up holding themselves to a higher level of performance and accountability as a result. Students also tell us that they are able to apply the information and experiences from their online classrooms to their profession, no matter where they live and work. With the rich diversity of our student body, students are exposed to all levels of globalization, which is becoming increasingly important in today's marketplace. 
Check out more interviews at Online MBA Report's Interview Series.