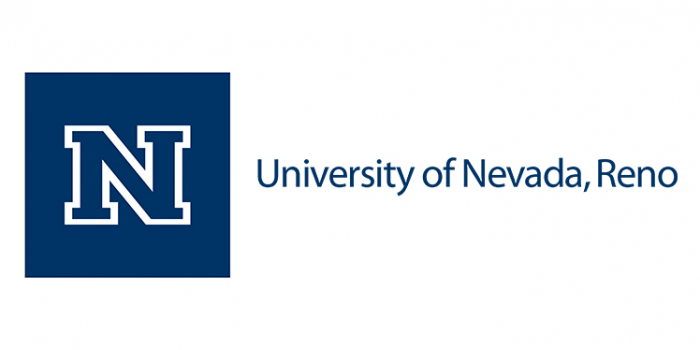 We had the opportunity to discuss the highly ranked University of Nevada's Online EMBA program with Kambiz Raffiee, Associate Dean for Graduate Programs and Research.
University of Nevada, Reno  is ranked #6 in the Southwest and #47 national on Online MBA Report.com's 2018 ratings.  In your opinion, what parts of the program are particularly strong?
There are several factors that work in our favor and create a truly valuable experience and a great value. The University of Nevada, Reno's Online Executive MBA program receives high rankings because of the combination of quality faculty, top-notch students, strong staff support, high retention rate, AACSB accreditation, and a tuition cost well below other institutions.
When did University of Nevada, Reno launch the online EMBA program and what aspects of the program have changed over time?
Our Online EMBA program launched in August 2011, and six cohorts have graduated from the program.  The most notable changes to the program have been how we've integrated updated content into the courses, effectiveness of course assessment, and implementation of a new online platform for course delivery. Every change has served to provide the student a richer and smoother experience.  
What type of student typically enrolls in your online MBA program? 
Our Online EMBA students come from a wide range of professional background including physicians, attorneys, scientists, business executives and managers, IT/computer specialists, and non-profit organization leaders. Whether students are choosing to pursue this degree to bolster their own business or to help change their professional course, we are so proud they have chosen our program. You can learn more about The following is the link to the press release on the 2018 graduating class of UNR Online EMBA:
https://www.unr.edu/nevada-today/news/2018/emba-2018-cohort
Your instructors are "EMBA Faculty Members":  how are they trained to teach online?
The faculty of the University of Nevada, Reno's EMBA program go through extensive training on online teaching and course design provided by the staff at 365 Learning, the University's extended learning division. The professional staff at 365 Learning offers both faculty and students comprehensive support throughout each semester.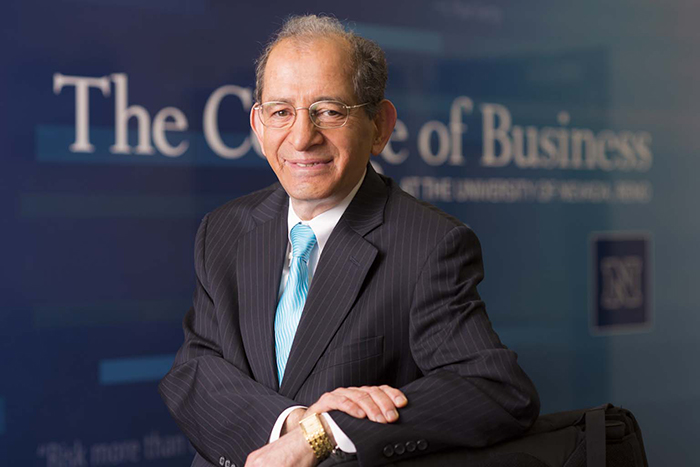 Do students work as a cohort or in another way? 
Our program is designed to provide students with the support of a cohort throughout the program. While coursework can be either independent or collaborative, the cohort provides students professional networking, comradery, learning and leadership challenges, and the empathy of a shared experience.
How do students in the online MBA program interact with faculty? 
Our Online MBA students interact with faculty via Skype, phone, and e-mail.  They also have online chat sessions with faculty using a platform called Kiosk. We also schedule networking and mixer events for students, faculty, and alumni that allows face-to-face interaction. Alumni from every cohort continue to attend and tell us how much they value the connections. The students in the cohorts form wonderful connections that will serve them for years.
Tell us about the career services and professional resources that are offered to online MBA degree candidates?
The Career and Corporate Outreach Center located within The College of Business and the University of Nevada, Reno provides career and professional services to its students, including those in the Online EMBA program. 
Can you share a short example or highlight of faculty achievement in the program? 
The Online EMBA faculty are actively engaged in research and outreach activities. In recognition of their accomplishments, several have received the University of Nevada, Reno Foundation Professor Award (Kambiz Raffiee and Yvonne Stedham), University of Nevada, Reno Faculty Outreach Award (Bret Simmons), and Excellence in EMBA Teaching Award (Jim McClenahan, Sonja Pippin, Bret Simmons and Yvonne Stedham).
What companies typically recruit MBAs from your program?
The companies that value the education our students receive are too numerous to name! Healthcare, technology, start-ups, IT solutions, education, banking, state and federal jobs… the list goes on. Some students are pursuing their education in order to change fields, and many students are working in an industry they enjoy and are getting their degree to further their position. You can read more about our students testimonials and job placements. 
What advice would you give a prospective candidate for your online MBA program? 
The University of Nevada, Reno's Online EMBA is a comprehensive program that challenges you academically prepares you for professional situations and opportunities to achieve your career goals. The program keeps you focused and on track to graduate in two years, and during that time, your cohort and your faculty are there to help support the challenge of balance that comes with being a working professional, pursuing your degree and perhaps even family responsibilities. Know that you will get out of this program what you put into it!
Why should a prospective MBA candidate choose University of Nevada, Reno?
Selecting our program is a smart choice, as evidenced by the program's high rankings, quality faculty, top-notch students, prompt staff support, high retention rate, cost competitiveness and AACSB accreditation. What really speaks volumes, however, is the acclaim we receive from our alumni. There is no better feeling than knowing we have helped prepare someone for their professional future – and we are delighted when they share with us the fruits of their labor.
Thanks to Kambiz Raffiee for participating. For more interviews, check out our Online MBA Report Interview Series