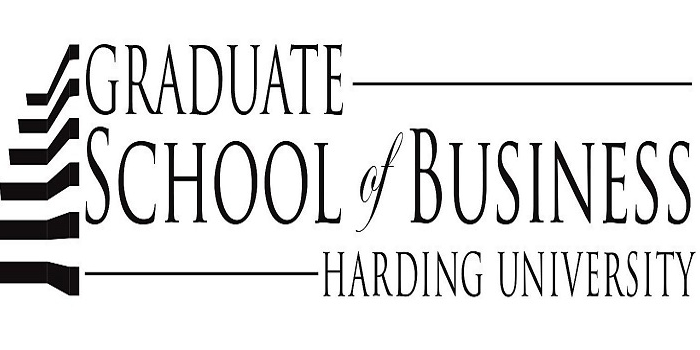 The Harding MBA, centered around a Christian education experience, offers students the opportunity to earn their degree entirely online. This flexibility allows students to continue to work towards their MBA degree without interruption from their daily lives and careers. The online format also provides networking opportunities with other students working in a variety of industries from all across the country and around the world.  
Harding has students in their online program that come from multiple levels of management experience, providing opportunity and insight into developing communication skills and relationships with other business professionals. Classes are taught for an eight-week period of concentrated study, with two blocks each semester (one block during the summer). Students interact with highly qualified faculty who facilitate class participation to gain strategic insight into today's business applications.
Harding recently restructured and enhanced the fully online MBA program – what has changed and why?
We conducted a comprehensive analysis of our MBA that included design, structure and delivery; curriculum; and technology capabilities. With continued advances in technology, we are now incorporating tools that provide greater learning opportunities and engagement for students and faculty; have redesigned courses to meet or exceed online standards set forth by Quality Matters, an organization that promotes quality assurance and continuous improvement in online education; have included synchronous learning opportunities in our classes; and shifted from six-week to eight-week classes to improve content mastery. Our online MBA has been recognized as one of the best in the country in 2018 by BestColleges.com.
What type of student typically enrolls in your online MBA program? 
Most of our students are working professionals who are seeking to obtain an MBA to advance their careers or to make career adjustments. Additionally, many of them are seeking an MBA with a faith-based focus. They value this component as well as the online environment and pace our program offers.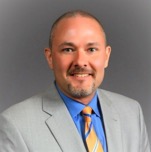 Describe your program's on-campus requirements.
Our students are not required to spend time on campus. Students can complete the MBA 100% online.
Do you offer career services and professional resources to online MBA degree candidates?
Yes, our Center for Professional Excellence is available to MBA students and is eager to assist students and alumni. The center offers a variety of services.
Why should a prospective MBA candidate choose Harding University?
We are a faith-based university that actively integrates faith in each class. Our faculty are actively engaged with each student in class, students receive one-on-one advising and have a strong online support system, and courses are taught by award-winning faculty from the university's College of Business Administration. Harding, the largest private university in Arkansas, for the second year in a row, was listed by The Wall Street Journal/Times Higher Education US College Rankings 2019 as a top school for engagement, ranking third out of all listed schools, nationwide. The rankings recognize colleges with the highest scores for the degree to which students feel they are engaged with their professors, their peers and their education. Harding was ranked eighth in 2017.
Harding's unique cohort opportunities allow MBA students to form a cohort with ArcBest, Murphy USA, and potentially Arkansas Hospital Association, as well as starting a cohort of coworkers or colleagues.  What is unique about Harding's approach to cohorts?
We are able to tailor specialized classes and offerings to organizations and can conduct classes on-site. Additionally, students in a cohort have a greater likelihood of persisting through the program because they have a strong support structure.
What companies typically recruit MBA's from your program?
Our alumni work for a variety of companies, including Fortune 500, in both public and private sectors including finance, healthcare and pharmacy, energy, education, government, and logistics. A number of our alumni also own their own companies.
How do students in the online MBA program interact with faculty? 
Faculty members are engaged weekly with our students in the classroom through discussion questions, assignments, video and phone conferencing, and email. We expect our faculty to be involved with each student to help them grow intellectually and spiritually. Personally, I also have online office hours and reach out to each student on a weekly basis. A number of our faculty provide weekly feedback via video, which creates a personal touch-point between students and professors.
What advice would you give a prospective candidate for your online MBA program? 
We have worked hard to deliver a degree that is taught from a Christian perspective, is both real world and practical, is led by engaged and experienced faculty, and is accredited by the Accreditation Council for Business Schools and Programs (ACBSP).  When students leave our program we want them to have developed their skills in Christian business ethics, critical-thinking, and problem-solving and communication. As well, we want them to not just grow academically, but also spiritually.  We are a faith-based program that seeks to integrate faith and learning throughout the entire MBA curriculum.
Thanks to Dr. Davis for participating. For more interviews, check out our Online MBA Report Interview Series