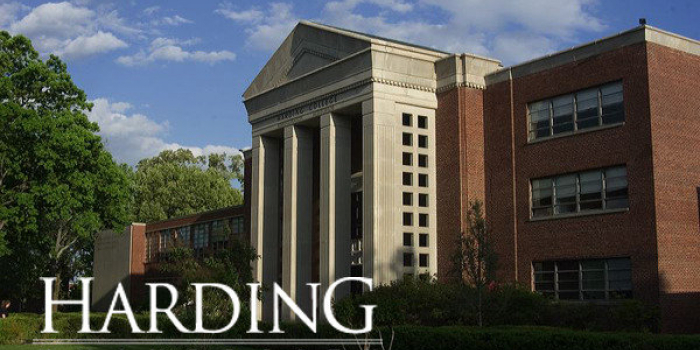 Harding's MBA program offers students the opportunity to earn their degree entirely online.  This flexibility allows students to continue to work towards their MBA degree without interruption from their daily lives and careers.  The online format also provides networking opportunities with other students working in a variety of industries from all across the country and around the world.  
Harding has students in their online program that come from multiple levels of management experience, providing opportunity and insight into developing communication skills and relationships with other business professionals. The online format provides the same quality education as Harding's traditional on-site program, utilizing the same course syllabi and textbooks.  Online classes are taught for a six-week period of concentrated study, with two blocks each semester. Students interact with highly qualified instructors who facilitate class participation to gain strategic insight into today's business applications.
Dr. Glen Metheny, Director of the Graduate School of Business
Dr. Glen Metheny, Director of the Graduate School of Business took the time to share more information about the online MBA degree from Harding University.
What type of student typically enrolls in your online MBA program? 
Most of our students are working professionals who are seeking to obtain an MBA to advance their careers.  Additionally many of them are seeking an MBA with a faith-based focus.  They value this component as well as the online environment and pace our program offers.  Our average age is 36. 
Are students required to spend time on campus?
No, our students are not required to spend time on campus.  Our program, though, allows students to complete their degree 100% online, on campus, or a flexible combination of both.
How do students in the online MBA program interact with faculty? 
Faculty members are engaged weekly with our students in the classroom through discussion questions, assignments and email.  While asynchronous, our students and faculty are still engaged regularly throughout each week.  Additionally it is not uncommon for faculty and students to interact by phone.  We expect our faculty to be involved with each student to help them grow intellectually and spiritually.
Is there a concentration your online MBA is known for? 
We offer four different concentrations: Leadership and Organizational Management, Health Care Management, Information Technology Management and International Business.  We are seeing an increase in both the Leadership and Health Care concentrations.  
What opportunities do online MBA students have for networking?
Throughout their coursework students have the ability to network with individuals within their classes on an informal basis.  We also have networking events in different physical locations across the country where both MBA students and alumni can come together to network with one another.
Do you offer career services and professional resources to online MBA degree candidates?
Yes, our Career Center is available to all of our MBA students whether online or on ground.
What advice would you give a prospective candidate for your online MBA program? 
We have worked hard to deliver a degree that is both real world and practical.  While flexible in nature, our online students will meet the same learning outcomes as face-to-face students.  When students leave our program we want them to have developed their skills in Christian business ethics, critical-thinking, problem-solving and communication.  As well, we want them to not just grow academically but also spiritually.  We are a faith-based program that seeks integrate learning and faith throughout one's coursework.
Check out more interviews at Online MBA Report's Interview Series.