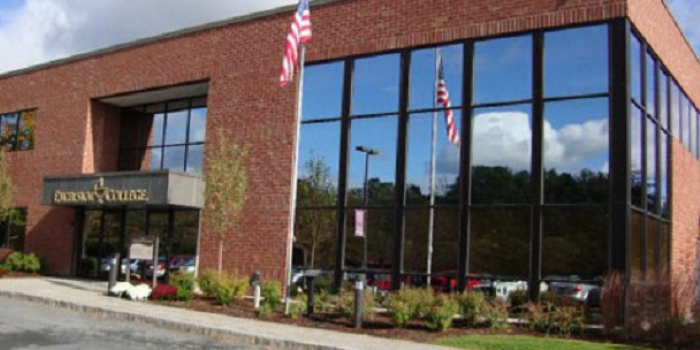 Excelsior College is one of America's leading educators of working adults. The Excelsior College School of Business & Technology's online business degrees offer a perfect combination for working adults: quality academics and practical convenience. Excelsior offers an online MBA degree that emphasizes practical skills and knowledge.  With Excelsior's flexible model, students can earn a career-building business degree without disrupting work and family responsibilities. Andrew Wheeler, MA, Assistant Dean, School of Business & Technology, took the time to offer important details of Excelsior's online MBA program. 


Andrew Wheeler, MA, Assistant Dean, School of Business & Technology Excelsior College
What type of student typically enrolls in your online MBA program?

Our typical students are 39-year old, mid-career individuals who are
seeking an MBA as a means to improve their management skills and move
upward in their careers. As busy, working adults they find the flexibility
of our online format one that can accommodate their educational goals while
tending to work, family and other obligations. Of the approximate 1,000
students enrolled in our MBA program, including our combined BS/MBA track, about two-thirds are active duty military personnel or veterans. They see this degree as an important element to their advancement in the military
and as preparation for their transition out of the military into the
civilian workforce. Overall, about 46 percent of our MBA students
self-report as members of minority groups.


Are students required to spend time on campus?

No. Our program is delivered entirely online so that students do not need
to attend classes at any given location at any specific time of day.


How do students in the online MBA program interact with faculty?

Students primarily interact with faculty using our online learning
management system, email and, in some cases, via telephone. In addition to
grading a student's discussion posts and assignments, our faculty are able
to offer individualized feedback to students to enhance their learning and
while improving their study and communications skills.


Is there a concentration your online MBA is known for?

Students have the option of earning an MBA without a concentration (four in ten students select this path) or they may choose from among seven
concentrations: Cybersecurity Management, Health Care Management, Human Performance Technology, Human Resource Management, Social Media Management, Technology Management, and Leadership. Among the concentrations we offer, Human Resource Management and Leadership are the most popular. Combined, these concentrations are chosen by nearly one-fourth of our MBA students.


What opportunities do online MBA students have for networking?

Aside from interacting with fellow students from across the country – and
globe – while taking courses, they often communicate with each other
directly via email and social media. Many have developed strong personal
and professional networks via sites such as LinkedIn. We offer an
opportunity for students to become active in SHRM – the Society for Human
Resource Management – as a student member and the College offers a variety of other enrichment and networking opportunities through
Excelsior's Alumni Office and Career Center.


Do you offer career services and professional resources to online MBA
degree candidates?

Excelsior College has a wonderful Career Center with resources and services
available to our students. They can get career advice videos on topics such
as interviewing strategies, salary negotiation, how to best use social
media (such as LinkedIn), and self-assessment tools and online activities
for finding the best career fit.  There is also a searchable job database.


What advice would you give a prospective candidate for your online MBA program?  
Have a vision of yourself in five to ten years; think about where
you want to be in your professional life, and a time line for getting
there. Feel free to call or email our MBA Admissions Counselors, and/or our
MBA Academic Advisors. These professionals are experts in helping students make an informed decision on the options and pathways available to them. Once you decide to move forward, plan your degree and courses strategically with your academic advisor who will help you keep on track toward earning your degree.
Check out more interviews at Online MBA Report's Interview Series.