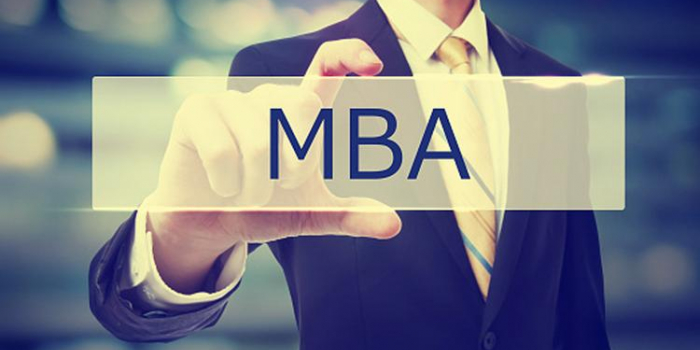 Schools that offer an Online MBA in Museum Leadership and Management

| | | |
| --- | --- | --- |
| University of Delaware  | Newark | Delaware |
| Walsh University | North Canton | Ohio |
The Metropolitan Museum of Art in New York, The State Heritage Museum in St. Petersburg, Russia, the Louvre in Paris, the National Museum of China, and Vatican Museums in Rome are the top five largest museums in the world. These prestigious institutions welcome millions of visitors each year, and, along with other museums around the world, generate billions of dollars in revenue annually. In the U.S. alone, around 32 million people visit art museums every year (as of spring 2015), generating nearly $15 billion in revenues annually.
Although most U.S. museums are non-profit, in many ways these booming enterprises must operate like any other business. For this reason, museums need strong leaders to handle day-to-day operations, budgeting, marketing, public relations, managing teams, and more. To meet this need, business schools such as Alfred Lerner College of Business & Economics at University of Delaware and DeVille School of Business and the School of Arts and Sciences at Walsh University now offer programs that prepare graduates to meet the demands of this increasingly complex industry.
Students at the University of Delaware can earn an MBA in Museum Leadership and Management. Students at Walsh University have the unique option to simultaneously earn a customized Bachelor of Arts (BA) with a combined Museum Studies and Leadership major + the MBA. This is known as the 4+1 Program. 
Museum Leadership and Management MBA Curriculum
Students in the program will first complete the traditional MBA core, which typically consists of courses such as Corporate Finance, Financial Accounting, Marketing, Managerial Statistics, Global Economic Environment, and Operations Management. Students will then move on the concentration area, which consists of several required courses and several electives. Required courses and electives will vary slightly by school, but the following titles will give you a good  idea of what to expect:
Curatorship and Collections Management
Curatorship and Management of Archives and Paper Collections
Exhibitions
Historical Archaeology and the Public
Historical Preservation Theory and Practice
Historical Properties
Introduction to Museums: History and Professional Practice
Issues in American Material Culture
Museum Education and Interpretation
The Digital Museum
An internship is often a required component of MBA programs, and students will also have access to experiential learning and study abroad opportunities.
Employment and Salaries for Museum Leadership and Management MBAs
In addition to preparing graduates to work in management at museums, the concentration in Museum Leadership and Management prepares graduates to work in historical organizations and other associated enterprises. When it comes to earnings, salaries will depend on the size of the institution or organization, geographic location, type if museum, and many other factors. However, as a member of the management occupations category, on average, museum managers can expect to earn $102,590 annually (median), which, in 2017, was the highest wage of all the major occupational groups according to the Bureau of Labor Statistics (BLS).
The Bureau of Labor Statistics also has some good news about employment growth for this category. Employment of management occupations is projected to grow 8% from 2016 to 2026, about as fast as the average for all occupations, which will result in about 807,300 new jobs. Employment growth is expected to be driven by the formation of new organizations and expansion of existing ones, which should require more workers to manage these operations.
If you want to go where the jobs are, check out these metropolitan areas:
New York-Jersey City-White Plains, NY-NJ
Los Angeles-Long Beach-Glendale, CA
Chicago-Naperville-Arlington Heights, IL
Washington-Arlington-Alexandria, DC-VA-MD-WV
San Francisco-Redwood City-South San Francisco, CA
Boston-Cambridge-Newton, MA
Seattle-Bellevue-Everett, WA
Baltimore-Columbia-Towson, MD
Silver Spring-Frederick-Rockville, MD
Philadelphia, PA
Houston-The Woodlands-Sugar Land, TX
Denver-Aurora-Lakewood, CO
Columbus, OH           
Kansas City, MO-KS   
St. Louis, MO-IL
Considering an Online MBA? Use our interactive map to find information on schools and colleges offering Online MBA programs in your state and across the U.S.
Sources
"Management Occupations." Division of Occupational Employment Statistics. U.S. Bureau of Labor Statistics, 13 Apr. 2018. Web. 01 July 2018.
"MBA Concentration in Museum Leadership." Alfred Lerner College of Business & Economics. University of Delaware, 2018. Web. 01 July 2018.
"Museums – Statistics & Facts." Statista.com. Statista: The Statistics Portal, 2018. Web. 01 July 2018.
"The Largest Art Museums in the World." WorldAtlas.com. WorldAtlas.com, 2018. Web. 01 July 2018.