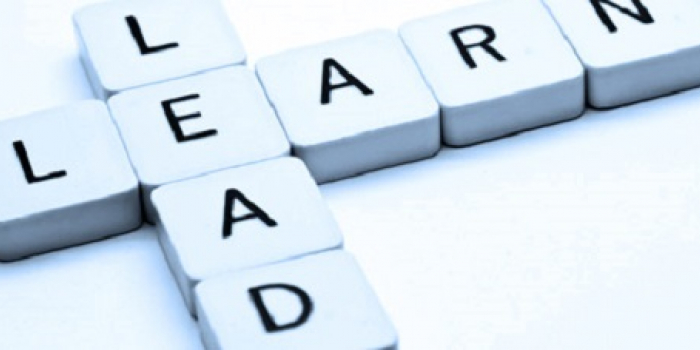 With the growth of charter schools, the expansion of private schools and the upsurge in new for-profit schools, the business of education is growing. This means, the industry is in need of talented MBAs to help innovate and transform learning around the world. In response to the demand, business schools around the globe have launched brand new MBA programs or expanded existing ones to include focus areas such as education leadership, education innovation, educational studies, and more.
Besides plenty of job opportunities, graduates of these specialized MBA programs can expect job growth that's fast to faster than average for all occupations for the 2012-2024 decade. Graduates can also expect to earn some of the highest average salaries in the nation. According to the Bureau of Labor Statistics (BLS), post-secondary education administrators averaged $90,760 in May 2016. The highest paid professionals in this field averaged $179,250. Training and development managers averaged $105,830, with top earners averaging $184,990.
Administrators must have an advanced degree from an accredited school to qualify for top positions. An MBA Is fast becoming the desired degree for many employers. And because the education landscape has changed so dramatically over the years, a bachelor's degree is no longer enough for most training and development management positions either. Most top employers prefer to hire candidates with an MBA or other master's degree. 
Fortunately, some of the nation's top schools offer programs that offer a sure pathway to positions with many major companies and academic institutions. A good example is the Joint MA/MBA offered through Stanford Graduate School of Business (GSB) and Stanford Graduate School of Education, Stanford, California. Says the school, the "rigorous, full-time program integrates a comprehensive set of MBA classes with Education coursework, resulting in a personalized, world-class educational management curriculum."
Another top option is the MBA/MEd in Curriculum & Instruction: Innovation in Education Reform offered through Curry School of Education and the Darden School of Business at University of Virginia, Charlottesville, Virginia. The two-year program is a new venture between the two schools and it is designed to train and place leaders in public, charter, private, and non-traditional learning spaces. A few other excellent options include:
Anderson School of Management at University of New Mexico, Albuquerque, New Mexico
MBA Education Leadership
Scott College of Business, the Bayh College of Education's Department of Education Leadership, and the Woodrow Wilson National Fellowship Foundation at Indiana State University, Terre, Haute, Indiana
MBA Education Leadership
Lehigh University, Bethlehem, Pennsylvania
MBA Educational Leadership
 The School of Education (SoE) and the Business School at University of Michigan, Ann Arbor, Michigan  
MBA/Educational Studies Dual Degree
 College of Business and College of Education at Dallas Baptist University, Dallas, Texas
MBA/MEd Educational Leadership
 As you may have guessed, students can expect to take a combination of traditional MBA courses and education courses that address the current and future demands of the industry. Sample courses include Problem Solving for Social Change, School Finance/Business Management, Entrepreneurial Approaches to Education Reform, Disruptions in Education, Philanthropy: Strategy, Innovation and Social Change, Economics of Higher Education, Strategic Management for Nonprofits, Education Policy in the United States, Curriculum Design and Evaluation, and Education Public Relations.
Students should be prepared to take on multiple internships, as well as a number of local and global experiences. These experiences, combined with a comprehensive curriculum, ensures that graduates will be prepared to lead in a wide range of education organizations.
Interested in MBA Education Leadership programs in your area? Visit our 'Find a School' page to locate other business schools that might offer this in demand degree.
Sources
"Joint MA/MBA." Stanford Graduate School of Education. Stanford University, 2017. Web. 03 July 2017.
"MBA/MED Educational Leadership." Dallas Baptist University. Dallas Baptist University, n.d. Web. 03 July 2017.
"Postsecondary Education Administrators." U.S. Department of Labor, Bureau of Labor Statistics, Occupational Outlook Handbook, 2016-17 Edition. U.S. Bureau of Labor Statistics, 17 Dec. 2015. Web. 03 July 2017.
Stoller, Eric. "The Business of Higher Education." Inside Higher Ed. Inside Higher Ed, 05 June 2014. Web. 03 July 2017.
"Training and Development Managers." U.S. Department of Labor, Bureau of Labor Statistics, Occupational Outlook Handbook, 2016-17 Edition. U.S. Bureau of Labor Statistics, 17 Dec. 2015. Web. 03 July 2017.