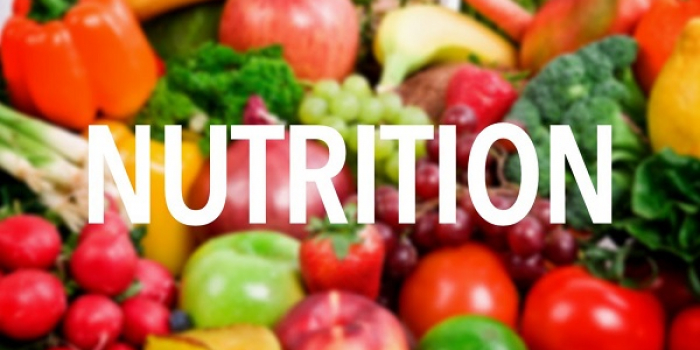 Dietetics and nutrition is a multibillion-dollar a year industry comprised of thousands of businesses that employ hundreds of thousands of people nationwide. Within this industry are more than 66,000 dietitians and nutritionists working in all settings from hospitals and clinics to corporate offices. Thanks to explosive growth in preventive care services, an aging population, and healthcare laws that have made healthcare more accessible and affordable, the job outlook for dietitians and nutritionists is excellent. The Bureau of Labor Statistics (BLS) reports that projected percent change in employment for dietitians and nutritionists from 2014 to 2024 is 16 percent. This is much faster than the average seven percent growth rate for all occupations.
Even better is, the healthcare industry overall is booming. The BLS reports that employment of healthcare occupations is projected to grow 19 percent from 2014 to 2024, which is much faster than the average for all occupations, adding about 2.3 million new jobs nationwide. Healthcare occupations will add more jobs than any other group of occupations in the U.S.
With the potential to earn more than $80,000 annually, salaries for dietitians and nutritionists are promising as well. For those with an advanced degree, salaries could be even higher. This is especially true of those with an MBA in Dietetics/Nutrition or related concentration. Because MBAs in this field typically work in high-level management or leadership positions, in consulting for large firms, or in their own practices or businesses, average salaries are typically higher than $100K annually.
Thanks to growth in the dietetics and nutrition industry and demand for MBAs with specialized skills in this area, many business schools have developed new dual programs or expanded existing MBA programs to include Dietetics/Nutrition (D&N) or related area. Programs can be found in all regions. Just a few include:
Carroll School of Management at Boston College in conjunction with Tufts University Friedman School of Nutrition Science and Policy, Chestnut, Hill, Massachusetts(MS Nutrition + MBA)
Brennan School of Business and the Nutrition Science Department at Dominican University, River Forest, Illinois  (MBA with a Coordinated Program in Dietetics - MBA/RD)
Argyros School of Business and Economics in conjunction the Schmid College of Science and Technology at Chapman University, Orange and Irvine, California(MBA/MS Food Science)
The College of Business, College of Human Sciences, and the College of Agriculture and Life Sciences at Iowa State University, Ames, Iowa (BS Food Science/MBA)
Falk School of Sustainability & Environment and the School of Arts, Science & Business (SASB), Department of Business and Entrepreneurship, at Chatham University, Pittsburgh, Pennsylvania (MA Food Studies/MBA – MAFS/MBA or Customized Specialization)
Curriculums and course titles will vary by school, but students can expect to take traditional MBA courses along with advanced coursework in nutrition, dietetics, health sciences, food science, and other related areas. The following are just examples of the types of courses that may be required or selected as electives to refine your focus further.
MBA
Accounting for Managers
Business Ethics and Society
Data Analytics Technology & Management
Data Analytics Using Databases
Economics of the Firm
Financial Management
Internship and/or Global Experience
Leading People and Organizations
Management Information Systems
Management Practice Experience
Marketing Management
Operations Management for Competitiveness
Professional Development Programming
Strategic Management
Dietetics and Nutrition
Advanced Nutrition in Complementary and Alternative Therapy
Advanced Nutrition: Protein, Fats, and Carbohydrates
Advanced Nutrition: Vitamins and Minerals
Critical Care Nutrition
Nutrition in Aging
Nutritional Aspects of Eating Disorders
Pediatric Nutrition
Seminar
Sports Nutrition
Supervised Practice
Weight Management
A D&N internship and/or apprenticeship may be required as well. These experiences may highlight clinical practice in dietetics, nutrition counseling, nutrition-focused physical assessment, medical nutrition therapy, research applications, and other valuable areas.
Whether you choose a dual degree, concentration or even a certificate in D&N to enhance your MBA, graduates with this unique background have a (very) bright future ahead of them.
Interested in D&N MBA programs in your area? Visit our 'Find a School' page to locate business schools that might offer an MBA in Dietetics and Nutrition.
Sources
"Healthcare Occupations." U.S. Department of Labor. U.S. Bureau of Labor Statistics, 17 Dec. 2015. Web. 23 June 2017.
"MBA - Carroll School of Management." Carroll School of Management. Boston College, 26 Apr. 2017. Web. 23 June 2017.
"Nutritionists & Dietitians: Market Research Report." IBISWorld. IBISWorld, June 2017. Web. 23 June 2017.
"Occupational Employment and Wages, May 2016, Dietitians and Nutritionists." U.S Department of Labor. U.S. Bureau of Labor Statistics, 31 Mar. 2017. Web. 23 June 2017.