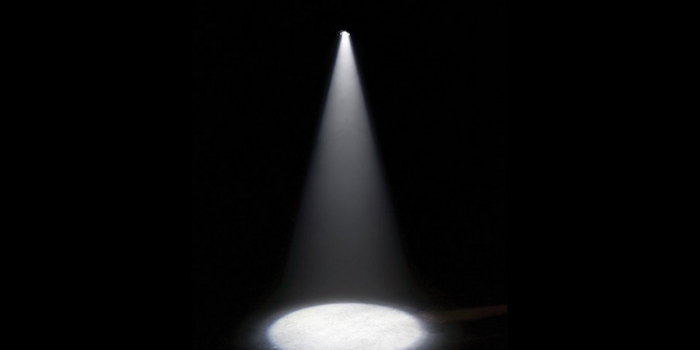 Communications managers develop corporate communications strategies, design internal and external communications directives, and manage the flow of information. They prepare and present presentations as a spokesperson for the company, and promote the company's mission, products and services. Although an exceptional candidate with a bachelor's degree may obtain a position in this field, most employers prefer to hire individuals with an MBA and experience.
Besides an MBA and experience, Paladin Staffing says an ideal candidate will also be a confident communicator and presenter, have strong writing, editing, proofreading, layout and design, and professional printing/publishing skills, and the ability to present concepts verbally. An ideal candidate will possess excellent organizational and planning skills, as well as superior project management and time management skills. They must also have a wide degree of creativity and latitude, strong knowledge and understanding of current trends in digital media/social media, and they must be self-motivated with a positive and professional approach to management.
Because the demand for talented communications managers is growing, many colleges and universities offer a range of unique MBA options that may be completed at an accelerated pace, in an online or hybrid format, part-time weekends, evenings, Saturdays only, and more. Just a few options include Anderson School of Management at UCLA (MBA + Management Communication Program), Flame University (MBA Communications Management), Gabelli School of Business at Fordham University (MBA Communications and Media Management), and Krieger School of Arts and Sciences at Johns Hopkins University (MA in Communication/MBA).
Course titles vary by program, but students can expect to take a variety of branding, communication, public relations, public speaking, social media, and writing courses, to name a few. Sample courses include:
Advanced Intercultural Communication
Advanced Social Media Management
Analytic Techniques in Communication Research
Branding and Advertising
Corporate Social Responsibility Campaigns
Digital Political Strategy
Interactive Marketing and Advertising
International Public Relations and Public Diplomacy
Managerial Communication
Multimedia Authoring
Opinion Writing
Organizational Communication
Public Affairs Communication
Public Policy Management & Advocacy
Public Relations in the Age of Digital Influence
Public Relations Writing
Social Media and American Governance
Spokesperson Development & Training
Strategic Communication Program Management
Most programs have internship and study abroad requirements, as well as experiential learning components that expose students to the same challenges business leaders face every day. Experiential learning allows students to work alongside peers, alumni, corporate partners, and faculty members through special projects, labs and courses.
Upon completion of an MBA in Communications Management, graduates are prepared to seek positions at large businesses or corporations, full-service, digital and media agencies, nonprofits, hospitals, colleges and universities, and government agencies. As part of broad group "Management Occupations," communications managers can expect notable employment growth and excellent earning potential.
According to the Bureau of Labor Statistics (BLS), employment of management occupations is projected to grow 8% from 2016 to 2026, which is about as fast as the average for all occupations. This will result in about 807,300 new jobs in a field that was nearly 7.3 million strong in 2017. And when it comes to earnings, the median annual wage for management occupations was $102,590 in May 2017. This was the highest wage of all the major occupational groups.
If communications management sounds like the perfect career for you, it's time to find an MBA program that can help you reach your goals. Begin your search for a school that offers an MBA in Communications Management here.
Sources
"Experiential Learning." Kellogg School of Management. Northwestern University, 2018. Web. 19 July 2018.
Kreiger School of Arts & Sciences, Advanced Academic Programs. Johns Hopkins University, 2018. Web. 19 July 2018.
"Management Occupations." Division of Occupational Employment Statistics. U.S. Bureau of Labor Statistics, 13 Apr. 2018. Web. 19 July 2018.
"What is a Communications Manager?" Paladin Staffing. The Paladin Companies, 2018. Web. 19 July 2018.