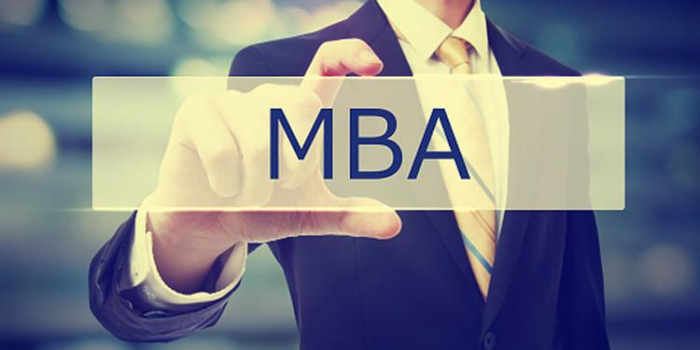 Schools That Offer an Online MBA in Marketing Management

| College | City | State |
| --- | --- | --- |
| Benedictine University | Lisle | Illinois |
| North Carolina State University | Raleigh | North Carolina |
| Pace University | New York | New York |
| Purdue University Global | Chicago | Illinois |
| Syracuse University | Syracuse | New York |
| University of North Carolina at Chapel Hill | Chapel Hill | North Carolina |
| University of Saint Mary | Leavenworth | Kansas |
The U.S. is the largest advertising market in the world, expending more than $190 billion on advertising in 2016 alone. Prior to 2017, Statista predicted that spending on advertising worldwide would reach $550 billion that year, with the North American region investing the most in the sector, followed by Asia and Western Europe. What this means for graduates with a Marketing Management MBA is tremendous employment opportunities in the both the U.S. and abroad.
Schools that Offer Online Marketing Management MBAs
Most business schools offer Marketing or Marketing Management MBA programs and many are offered online or in hybrid format. Just few online options include:
Benedictine University, Daniel L. Goodwin College of Business 
North Carolina State University, Poole College of Management
Pace University, Lubin School of Business 
Purdue University Global
Syracuse University, Martin J. Whitman School of Management
University of North Carolina at Chapel Hill, Kenan-Flagler Business School  
University of Saint Mary 
About Marketing Management MBA Programs
Marketing Management MBA programs provide the tools needed to plan, analyze, and implement marketing programs. Students in the program will participate in lectures and discussions, attend executive presentations, and engage in hands-on projects, which will provide a broad perspective to prepare graduates for any career in management. Although course titles will vary by school, students will begin the program by taking required courses such as:
Accounting for Decision Making
Business Analytics
Business Strategy
Finance
Leadership in Organizations
Operations Management
Next, students will move on to the Marketing Management concentration, which usually consists of several required courses and a number of electives to enhance the concentration. Sample courses include:
Advertising & Promotion
Consumer Behavior
Data Analysis for Marketing
Global Marketing Strategy
International Marketing
Marketing & the Internet
Marketing Planning
Marketing Research
Product Design & Marketing
Strategic Brand Management
Students in the program will complete a marketing internship, which allows students that do not already have at least one year of qualifying work experience to gain hands-on experience. Some programs also offer hands-on experiential learning courses, which allow students to apply what they've learned to real world business situations. This is also the goal of the Capstone, which is a requirement for most MBA programs. 
A typical Marketing Management MBA program takes two years to complete, full-time, or three years part-time. However, some accelerated programs may be completed in less than a year for qualified students.
Employment and Salary Outlook for Marketing Managers
Graduates of Marketing Management MBA programs will enjoy high salaries and excellent employment growth for the 2016-2026 decade. The Bureau of Labor Statistics (BLS) reports that the median salary for advertising, marketing, and promotions managers was and impressive $129,380 in 2017. High performers earned more than $208,000, and those working in the top industries for marketing managers, such as professional, scientific, and technical services, management of companies and enterprises, finance and insurance, and manufacturing, averaged $141,900, $140,350, $139,190, and $136,080, respectively.
"Overall employment of advertising, promotions, and marketing managers is projected to grow 10 percent from 2016 to 2026," reports the Bureau of Labor Statistics, which is "faster than the average for all occupations." Advertising, marketing, and promotional campaigns "are expected to continue to be essential as organizations seek to maintain and expand their market share." Advertising, marketing, and promotions managers "will be needed to plan, direct, and coordinate advertising and promotional campaigns, as well as to introduce new products into the marketplace," says the BLS.
Considering an Online MBA? Use our interactive map to find information on schools and colleges offering Online MBA programs in your state and across the U.S.
Sources
"Advertising, Promotions, and Marketing Managers." Division of Occupational Employment Statistics. U.S. Bureau of Labor Statistics, 13 Apr. 2018. Web. 02 July 2018.
"Full-Time MBA, Marketing Management." Booth School of Business. The University of Chicago, 2018. Web. 02 July 2018.
"Global Advertising Market - Statistics & Facts." Statista. Statista – The Statistics Portal, 2016. Web. 02 July 2018.
"Marketing Management Concentration." University at Buffalo – School of Management. The State University of New York, 2018. Web. 02 July 2018.
"Two-Year MBA." Kellogg School of Management. Northwestern University, 2018. Web. 02 July 2018.