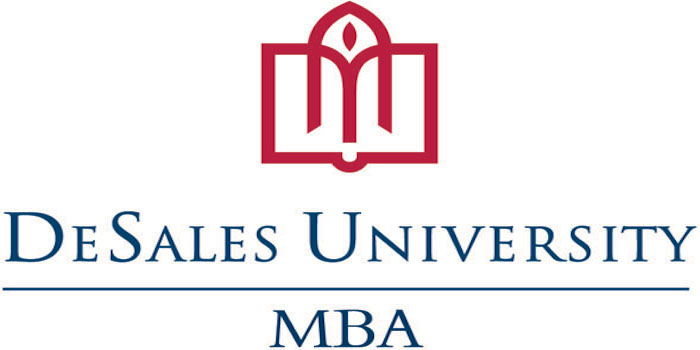 Online MBA Report recently spoke with Kim Karpinski about DeSales University's Online MBA program and about how their advisors guides their education process to achieve a more personalized program for each student.
What is the latest news with DeSales University's online MBA: any upcoming enhancements?
As the market increasingly gravitates into the flexibility provided by the online space, the DeSales MBA program is reevaluating its offerings to ensure a robust program is available.  Instructors are strengthening their knowledge, and depth of experience, of our online learning platform, and communication, submission and plagiarism tools to meet accreditation requirements and, more importantly, to deliver high quality offerings to its student body.  More courses (in current and new concentrations and graduate level certificates) are being offered in the online space – both synchronously and asynchronously.
What type of student typically enrolls in the DeSales' online MBA program? 
While the program has been geared toward the working adult, we're seeing a shift to include a younger professional contingent as well as veterans, those who receive unemployment learning credits (TAA/WIA), as well those who've already received their masters degree and are interested in extra courses or graduate level certificates. 
DeSales offers unique personal attention and availability of classes.  How is this an advantage for students?
Our program prides itself on being a one-stop-shop.  At DeSales, you are assigned an advisor who guides you through the process: from initial inquiry through application and acceptance and on to graduation. This process affords the advisor to provide the best level of customer service possible because they are able to understand the student's individual situation and provide guidance to help the student succeed.  In short, they become the student's first point of contact for any questions regarding classes, or issues or concerns that arise. In addition, faculty have a vested interest in seeing the students succeed and often take the extra time to help students with concepts or career advice. We also offer a wide variety of online classes each session (20-25 on average) in addition to our hybrid, flex, and on-site classes. This variety provides students with a lot of flexibility in their decision making.
How do students in the online MBA program interact with faculty? 
Faculty and students communicate by discussion boards, email, phone, and Zoom at regularly designated times as well as by appointment. Typical time from student request to faculty response is within 24 hours. Recognizing the importance of personal involvement with our students, both full-time and adjunct MBA faculty show a genuine interest in their success, often working individually with them to explain concepts or provide information of interest outside of the classroom environment.
DeSales offers dual degrees, with an MBA and DNP (or MSN).  How are these programs different than your other offerings?
Our MSN/MBA and DNP/MBA dual degrees are different from our other offerings in that they are geared to those in the healthcare field who wish to enhance their healthcare expertise by obtaining the business acumen necessary to effectively and efficiently operate a practice.    
Can you share a short example or highlight of faculty achievement in the program?
One of the highlights of our program is the depth of real-world practical experience that our faculty possess which is transferred to our students during the course of their learning.  As a result, over the last few years, several of our Capstone student teams have achieved international success in the Business Strategy Game (BSG). The BSG is an online simulation where teams of students compete against each other in running an athletic footwear company.  All core concepts learned during a DeSales MBA student's journey are utilized in this culmination of their coursework. To receive international success is a testament to the tutelage of our instructor's knowledge and support of our students' learning.
Do students work as a cohort or in another way?
DeSales MBA students are not part of a cohort, but rather, have the flexibility of entering our program during any one of our sessions. Students have seven years to complete their coursework which provides them with the flexibility of taking a session or two off to attend to personal or work-related needs.   
What is unique about the structure of DeSales' online MBA program? 
Our structure is such that the same course that students take on-site is available online, thereby, making the program's flexibility one of interest.  While many of the courses are offered asynchronously, we also offer courses at synchronous times.  This affords students the comfort of knowing they have options that will suit their learning style when taking a course that might be difficult to absorb in an asynchronous environment. The various session lengths (6-weeks, 8-weeks, or 12-weeks) also afford students the flexibility of taking extra courses throughout a session as their schedule permits.
What companies typically recruit MBAs from your program?
While most of our students are already employed and looking to advance at their respective place of employment, we do find that, because of our partnerships and wide faculty base, that individuals (both alums, corporate partners, and adjunct faculty) will turn to our staff to draw a potential candidate pool instead of placing an ad.
What advice would you give a prospective candidate for your online MBA program? 
I would recommend that candidates first consider their career goals and needs then determine how they plan to address their personal and work demands while pursuing their MBA. Candidates should then carefully review their options.  We currently offer 12 concentrations and 4 graduate level certificates; we also offer a self-design concentration where students can choose any 4 concentration courses of interest to them. 
Another very important consideration is the level of personalized attention our students receive.  In fact, one of the hallmarks of our program is that we are known for our personalized attention; our program advisors collectively have in excess of 54 years of experience and walk along candidates their entire MBA journey (from application to acceptance to graduation).  When considering other programs, consider how they measure up in terms of attention.  You're not a number at DeSales.
Further, our robust curriculum is taught by faculty with deep corporate experience. These "field experts" provide our students with proven concepts in leadership and decision-making skills that can be applied directly to their current positions. 
Finally, at DeSales, you have seven years to complete the program.  This affords candidates with the flexibility to take classes each session, double up in a session, or even skip a session, as work and personal life demands.  It is particularly beneficial in those situations where a cohort environment is not desired.  Many people want to advance but find themselves strapped juggling work and family demands, and therefore, are unwilling to pursue higher learning.  At DeSales, we work with candidates to ensure their success.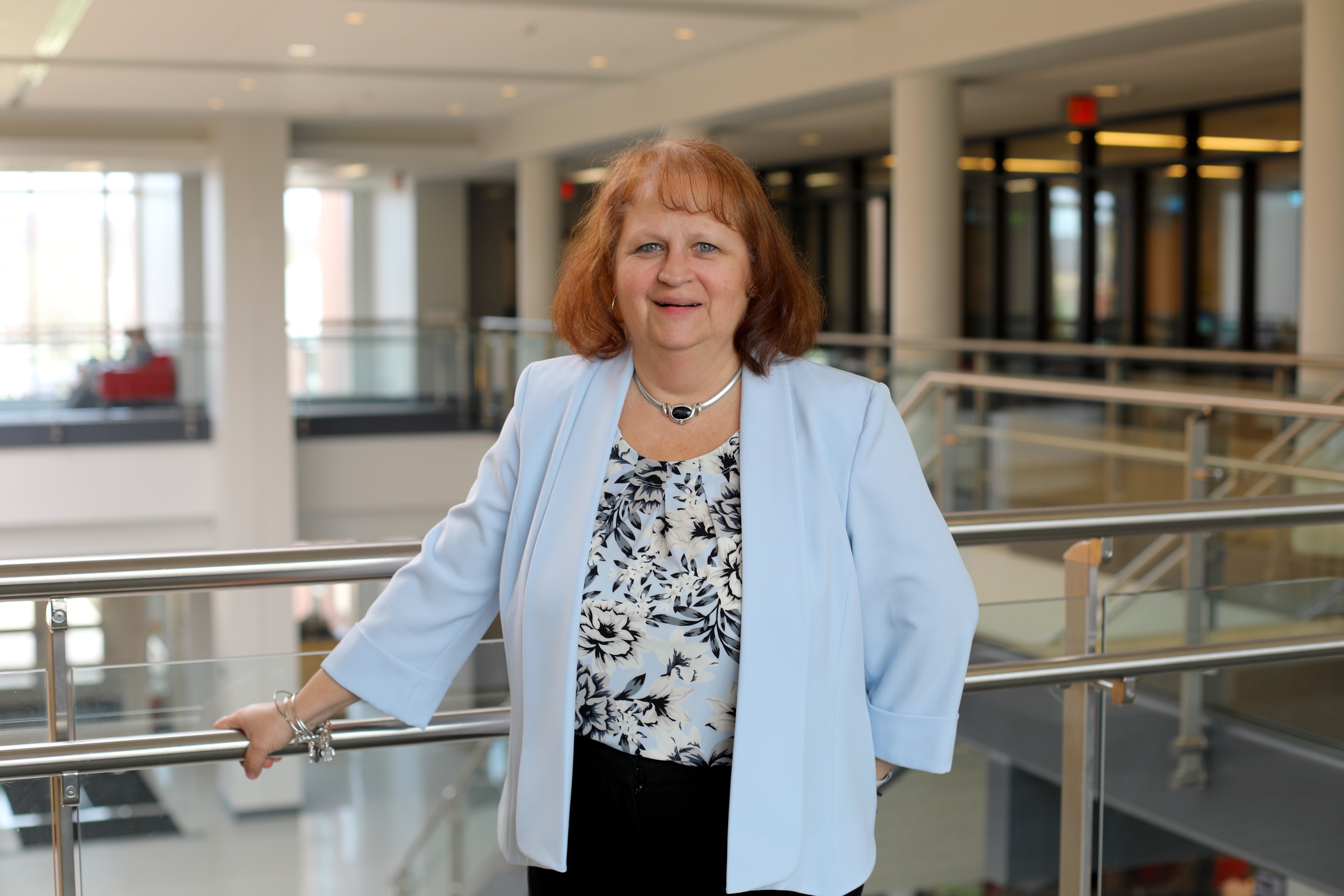 Why should a prospective MBA candidate choose DeSales University?
As stated before, one of the hallmarks of our program is our personalized attention and the way we meet candidates where they're at and work with them to achieve their end goal.  Not only is that personalized attention received from a student's advisor, but also from the faculty involved in their journey as well.
We also offer a lot of flexibility within the program as 45-50 courses are offered in a variety of formats during our Fall, Winter and Spring sessions, and 15-20 during the Summer session. This variety provides maximum flexibility whether someone wishes to take multiple courses to finish faster or just a few per year.
Tell us about the career services and professional resources that are offered to online MBA degree candidates?
As we continue to strengthen our relationship with our Career Services department, we leverage current relationships with faculty and association partners (e.g. ISM, SHRM, ACHE, etc.) to encourage and promote networking and learning opportunities.  Connections are often made through guest lectures, networking events, and student-to-faculty as well as faculty-to-faculty engagement.
Thanks to Kim Karpinski for participating. For more interviews, check out our Online MBA Report Interview Series.