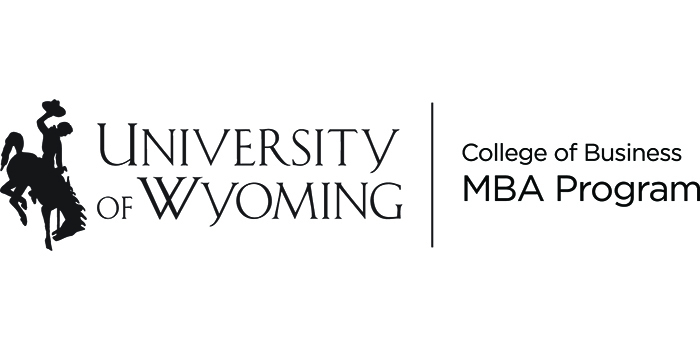 We spoke with Steve Farkas, the Assistant Dean & Director, MBA Program at University of Wyoming to hear an update on their Online MBA program.
What type of student typically enrolls in University of Wyoming online MBA program?
Students range from CEO's to mid-level managers and represent a variety of industries. These individuals pursue Wyoming's program not only for its excellent reputation and AACSB accreditation, but also for its rigor and cohort format. Students also appreciate having opportunities to connect with the program's renowned faculty and participate in networking events, that include our Jackson Hole Leadership Conference. We currently have representation from 25 US states and 6 international countries in our online MBA program.
University of Wyoming offers students an opportunity to work with senior professors as well as special practitioner faculty. Can you share with us a few examples of what these practitioners bring to the conversation?
Our practitioners not only bring real-time business perspectives to our courses, they design and deliver relevant experiential learning opportunities. These opportunities include participating in team based consulting projects with clients across diverse industry segments and business functional areas. Teams may include members from the full-time, on campus MBA program to allow for added interdisciplinary engagement and networking.
University of Wyoming offers a cohort-based, lock-step program with a fall start each year. Can you walk us through how you approach cohort learning?
Our objectives in both our online and on-campus programs are to simulate today's work place environments. A cohort based approach allows us to deliver courses that integrate previously introduced course work while creating opportunities for students to apply this integrated learning to address complex business challenges. Additionally, offering a lock step program allows us to align online course scheduling with our full-time on campus courses and faculty who teach in both programs to create unique cohort exchanges and increased experiential learning opportunities. Cohort networking between online and on campus students is a value add.
How do students in the University of Wyoming online MBA program interact with faculty?
The program is delivered 100% online without any on campus requirements. However, our faculty have an excellent reputation for being accessible. Outside of the online course shells, our faculty interact with students primarily through available technology (Zoom, Skype, email, etc.), however it is not uncommon for our online students who may be in proximity to campus to make in-person office visits as well. Bottom line, our faculty are highly sensitive to offering a personalized experience for our students and creating opportunities that support student interaction.
University of Wyoming emphasizes leadership and teamwork—what is unique about the structure of your online MBA program?
We focus on collaboration and team building while giving students access to broad business perspectives that are generated from participating in a multi-disciplinary cohort. This creates opportunities to not only gain insights into best practices across a variety of industries, but maybe more importantly, how to organize and lead a diverse group of people to achieve desired business outcomes.
Tell us about the career services and professional resources that are offered to online MBA degree candidates
The University of Wyoming College of Business affords students access to a dedicated business career services center. The program also collaborates with the University's alumni network to connect online students with career opportunities more in line with the cohort's experience level. Additionally, online MBA students are invited to attend the program's annual Jackson Hole Leadership Conference (MBA Jackson Leadership Conference), alumni tailgating event, and on campus graduation reception. These opportunities are designed to connect our online students to Wyoming's powerful business network and professional development resources.
Can you share a short example or highlight of faculty achievement in the program?
Many of our faculty are recognized global scholars and regularly acknowledged for teaching excellence. They also bring diverse industry experiences to the program affording students unique course application insights as well as access to new business networks. A majority of our online faculty also teach in our full-time on campus MBA program, mirroring course content and rigor. Dr. Mark Peterson, MBA Marketing faculty member, recently received the International Macromarketing Society's top award and Dr. Larry Weatherford who teaches MBA Decision Modeling was recently recognized by the University for "Teaching Excellence in Off-Campus Programs".
What companies typically recruit MBA's from your program?
Most of our online students are working while earning their MBA from Wyoming, however we consistently receive high student satisfaction scores related to promotions and new job opportunities created through our networks (UW Online MBA Alumni Spotlight). Industries represented in our program range from healthcare and pharmaceutical to energy, technology, and financial services. Focusing our recruiting efforts around industry and geographical diversity has translated to productive cohort networking opportunities and job referrals.
What advice would you give a prospective candidate for your online MBA program?
As part of your professional development planning, determine how an MBA aligns with your desired goals and choose a program that increases the likelihood of you achieving. It is also important to understand upfront program expectations and associated commitments. The Wyoming MBA recruiting office is committed to assisting candidates with these considerations and does an incredible job personalizing prospective candidate engagement.
Why should a prospective MBA candidate choose University of Wyoming?
For the many of the reasons already shared. Candidates looking for a program that offers access to world class faculty, networking and highly applied coursework with unique opportunities for personalized engagement and connectivity to Wyoming...we look forward to hearing from you.
Thanks to Steve Farkas for participating. For more interviews, check out our Online MBA Report Interview Series