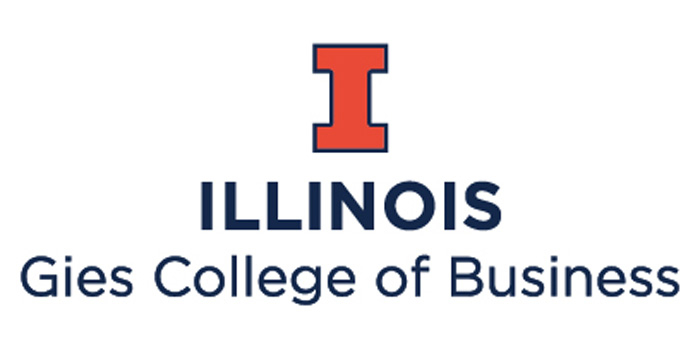 We recently spoke Arshad Saiyed, Assistant Dean of Online Programs, Gies College of Business, University of Illinois at Urbana-Champaign about their unique and highly innovative iMBA which is ranked #2 in the Midwest and #11 in the nation, according to Online MBA Report.  
Gies College of Business at the University of Illinois offers students an opportunity to work with senior professors as well as special practitioner faculty. Can you share with us a few examples of what these practitioners bring to the conversation?
Practitioners bring an added dimension to the Gies College of Business iMBA program (online MBA) that allows our students to hear from professionals in the field about relevant business topics they are dealing with in their companies today. Students see how theory plays out in real-life at the upper echelons of business, as afforded by the views from executives within companies such as Google, and Gartner in areas of digital marketing and analytics. In addition we also have cross-disciplinary faculty from the College of Media, Engineering and Illinois Ventures offering perspective that bridges business with domain expertise.
University of Illinois academic content is curated to be "business-ready and actionable."  What approach does the U of I take to ensure the content is business ready?
The Gies Business iMBA curriculum is built to develop students' business mastery and leadership vision. The program's carefully-curated content and experiences impact students' immediate understanding and provide them an enduring career lift in globalization, innovation, and shaping the digital future. The content, created by renowned and award-winning senior faculty, is organized around the ways students will use it on the job.
The program includes pathways and team projects that bring theory to life and provide the hands-on experience that prepare students to grow in their profession. Students connect and work with fellow students around the globe (currently we have students living and working in 70+ countries). Every aspect of our program starts and ends with being business-ready and actionable, because that is the best way to help our students succeed.
How do students in the online iMBA program interact with faculty? 
Our iMBA model has redefined the role of faculty. In our model, Gies Business faculty are the hub of a teaching team. Senior faculty focus on engaging with students. They teach and discuss the highest-level content, as lower-level material is delivered by our MOOCs. The faculty member's team tends to other aspects of education and customer service, such as routine tests and questions. Faculty also become content providers not only for their own courses but for others as well.
Class sizes are deliberately large, to encourage side conversations that spark creative, innovative thinking – and faculty dip into those conversations as both teachers and co-creators of knowledge.
What is unique about the structure of your online iMBA program? Are the MOOCs (Massive Open Online Courses) still a part of the program, allowing students to take free classes to test the waters?
Yes, MOOCs are fully integrated within the iMBA. They do indeed allow students to "test the waters," giving them a good feel for the quantity and quality of the academic content. Consider it their interactive digital textbook that grants them access to all the MBA content which they can learn from at their own pace. This is the non-credit component of their coursework.
Our structure is truly unique and innovative. We have broken our MBA into components called "Specializations" that enrich the high-engagement learning experience. By breaking from the single, lock-step content approach and offering a MOOC-based stackable MBA and seven Specializations (see below), we broaden our reach and appeal to learners who want or need business training but not necessarily a full MBA. As you mention, those who "test the waters" through our MOOCs have the opportunity to enroll in the program and work toward their MBA.
The Gies College of Business iMBA is the first online program that is scalable. One portion of each course is delivered by MOOC. The other portion is high-touch, but in a scalable global classroom, presented in a team-teaching design. Because portions of all classes are delivered by MOOC, content can be easily repurposed for use in multiple courses both within and outside Gies College of Business.
The iMBA draws on the entire university—not just those in the business school—to stitch together courses in ways that mirrors the way content comes together in the real world.
The seven Specializations we offer are:
Strategic Leadership and Management
Managerial Economics and Business Analysis
Value Chain Management
Financial Management
Global Challenges in Business
Innovation: From Creativity to Entrepreneurship
Digital Marketing
Tell us about the career services and professional resources that are offered to online MBA degree candidates.
The student segment that is attracted to and is part of the program is one of working professionals. Many of them are already employed and are looking to enhance their leadership skills or switch careers. The one-size-fits-all career services approach doesn't work well for such a segment. Instead of providing career services, Gies College of Business offers career management options which include resources and an additional layer of coaching that is more specific to their needs and career paths.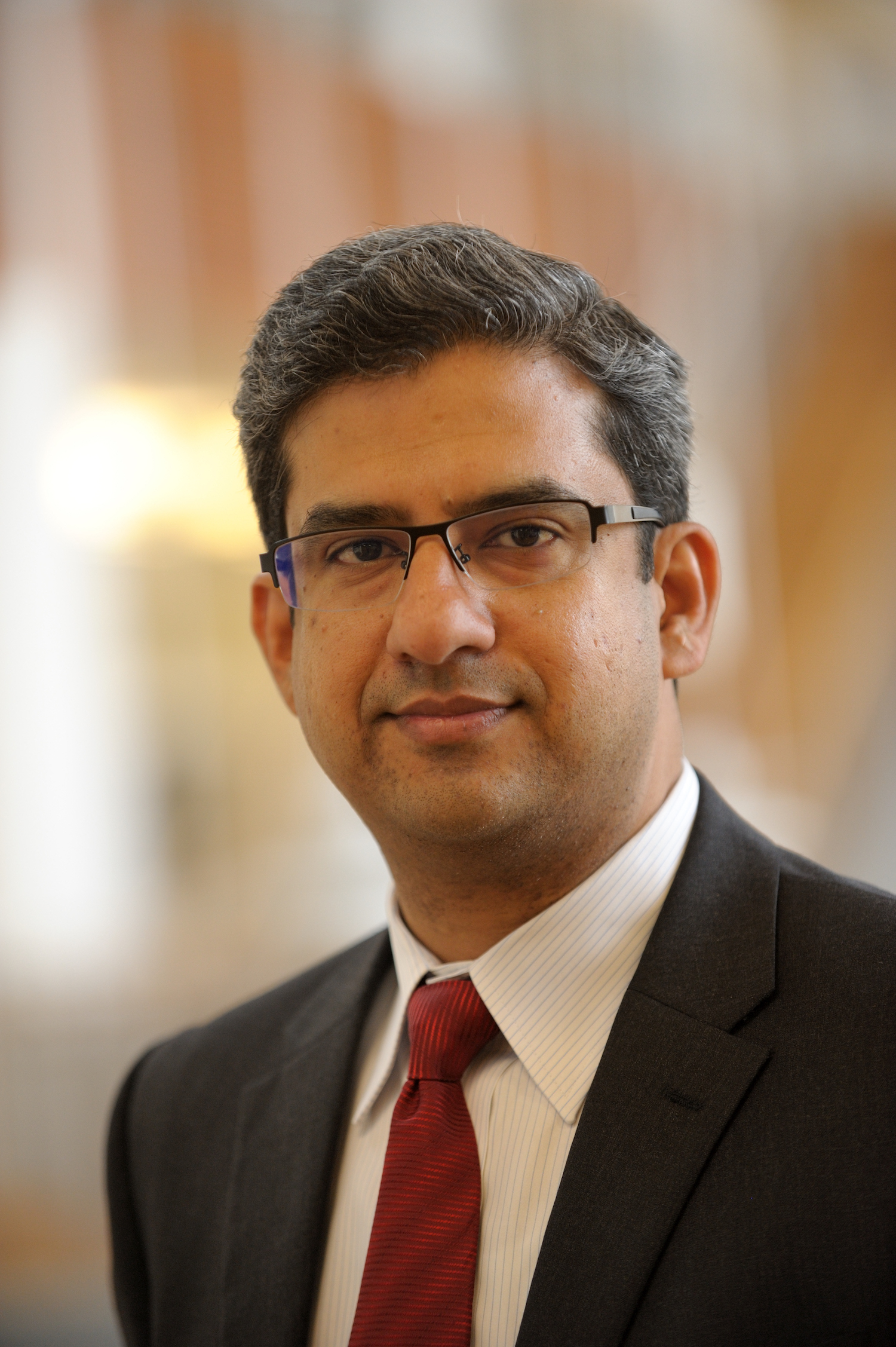 Can you share a short example or highlight of faculty achievement in the program?
Aric Rindfleisch, a professor of business administration and John M. Jones Professor of Marketing, teaches "Marketing in a Digital World" as part of our iMBA program. The course is one of the most popular on Coursera, with more than 150,000 learners, and it is rated by Class Central as one of the Top 50 MOOCs of All Time. The course examines how digital tools, such as the internet, smartphones, and 3D printing, are revolutionizing the world of marketing by shifting the balance of power from firms to consumers. Rindfleisch was recently named by the Princeton Review as one of "The Best 300 Professors" in America.
What companies typically recruit MBA's from your program?
The Gies Business iMBA program serves working professionals, students who already have established careers. The program enables them to pursue leadership positions within their current firms or seek career opportunities elsewhere.
What advice would you give a prospective candidate for your online iMBA program? 
If you're not sure you are ready for a full MBA, take one or more of our courses as a non-degree student. Maybe that's all you need. If you take a course or two, like it, and do well, and decide you need more, you can apply to the program - and if accepted, your course credits automatically transfer toward your MBA.
Explore the Gies College of Business curriculum, particularly our specialties. Determine what you need to help boost your career. Or call us and talk to us about your needs, and we'll help you determine the possible steps.
Why should a prospective MBA candidate choose University of Illinois?
Poets & Quants called the iMBA a "breakthrough." Gies College of Business delivers a top-quality MBA, completely online for about one-third the cost of comparable programs. That's disruptive innovation in the classic sense. In addition, as mentioned, the stackable approach with the MOOCs up front makes for a low-stress entry into the content. As a student, you will regularly engage with highly-respected senior professors and with your fellow students from 70+ countries around the world, from whose experience and input you can gain invaluable learning.
The iMBA really has it all: high quality, low cost, top professors and practitioners from leading companies, a global perspective, a foundation of the relevant business knowledge you need to succeed, development of your leadership skills, and invaluable hands-on experience with people around the world. All of this put together with an MBA from one top educational brands in the world, the University of Illinois at Urbana Champaign with more than 425,000 alumni world­­­wide. You will come out of our program with every opportunity to be a skilled lateral thinker who employs a creative, abstract approach to solving business problems.
Thanks to Arshad Saiyed for participating. For more interviews, check out our Online MBA Report Interview Series.