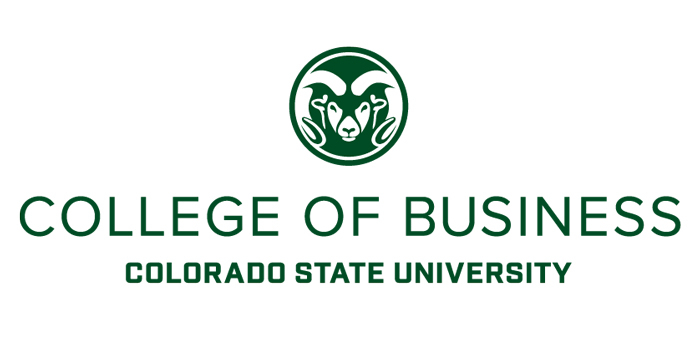 Colorado State University's spoke with us about their new "Impact MBA", designed to integrate sustainability into a traditional MBA program.  Jill Terry of CSU filled us in.
Congratulations: Colorado State University's College of Business ranked #5 in the southwest, and #28 in the US in our 2019 Online MBA rankings.  Are there any upcoming enhancements or big news for the college in 2019?
Thank you, we're honored. And we do have some big announcements. This fall we're launching the Impact MBA. This on-campus MBA prepares future business leaders to address challenges and opportunities associated with climate and sustainability. Ultimately this MBA enables students to integrate economic, social and environmental sustainability into an organization's core strategy and operations. Students will have two track options—social entrepreneurship or environmental sustainability—as well as the choice to add certificate credentials to their degree.
We've built this MBA on the strengths of our existing Global Social and Sustainable Enterprise MBA, also known as "The Good MBA." The Impact MBA has an expanded focus on multi-disciplinary approaches and students learn by doing, either through a summer practicum conducting venture research or through a summer internship working on sustainability initiatives at an organization. We anticipate launching by June 2019 with our first cohort in Fall 2020. If you're a professional looking for an MBA that makes a difference, this is it!
We are also assessing new technology that enhances the online experience for students. Because we offer degrees that range from 100% online to hybrid to face to face, we are always innovating to create the best learning environment for the students. One of the best examples is what we currently call the "wall of the future" that allows remote students to be "present" in class through video technology. This technology will truly change how students are able to interact and engage with their peers and faculty in an online environment. We will be the first accredited business school in the U.S. to have this type of online experience in our MBA program. This is an exciting space for us and our future students, so expect to hear about this in the coming year.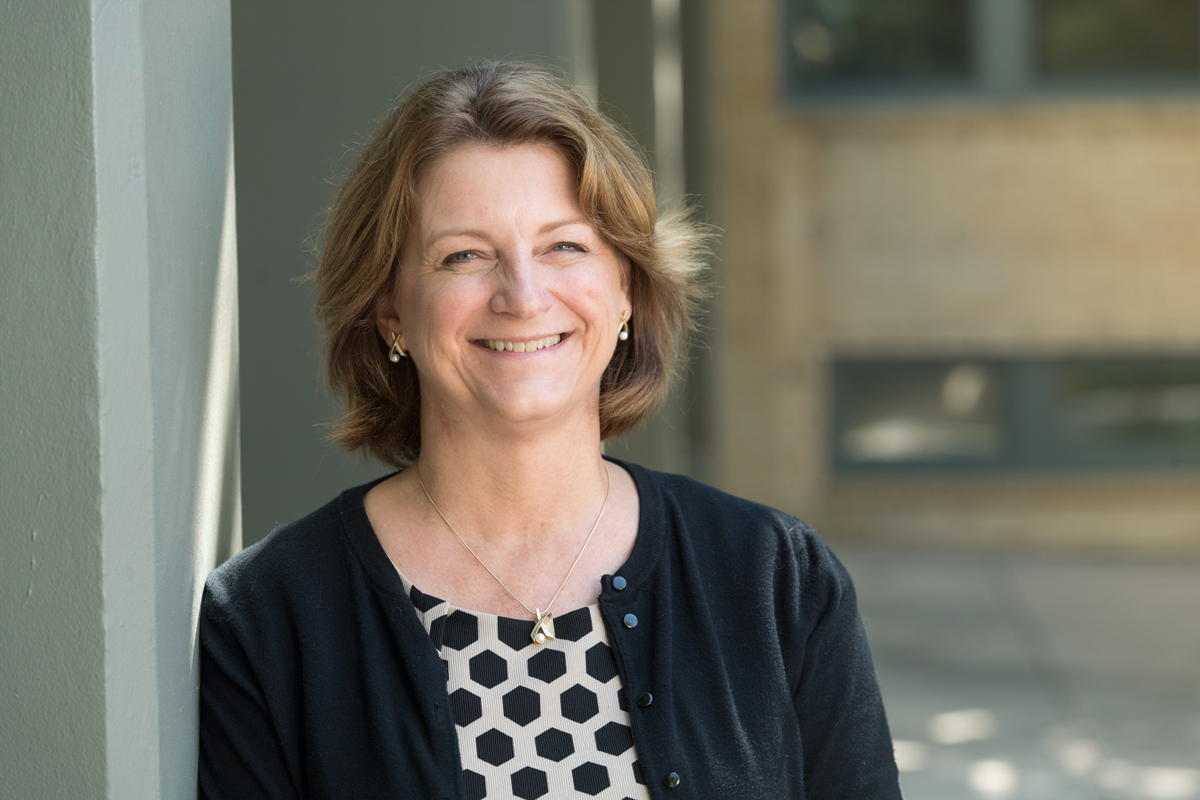 What type of student typically enrolls in the Colorado State University College of Business online MBA program? 
Our students and future alumni are highly motivated to advance their careers. The Online MBA is intentionally structured to offer the most flexibility so students can complete it, full time or part time, in two to five years depending on their needs. Because of this, it truly opens doors to students from all walks of life—from the stay-at-home parent or up-and-coming professional to those transitioning from technical roles to management or veterans re-entering civilian life.
CSU's College of Business offers a marketing data analytics specialization. Given the emphasis on data in today's business climate, how is the college preparing students for success post-MBA program?
The future of business is fast-paced and data-driven. Whatever your role, we believe the ability to interpret data and evaluate its implications will be essential. Across our degree programs, many of our core courses focus on data and its analysis, visualization and implications. Any student who goes through our programs will learn how data can be used and applied to the different functions of business.
As one of our five MBA options, our Online MBA with Marketing Data Analytics Specialization prepares tomorrow's leaders to use business intelligence methods and tools to uncover actionable insights and drive better decisions within their organizations.
What other specializations does CSU's College of Business offer?
We have a broad variety of online certificates to expand credentials in project management, applied finance, marketing management, business information systems and business intelligence. These are excellent avenues for students to increase their marketability.
Our executive programs are also significant pathways for leaders and corporate partners to educate their workforce with the assurance that they are learning from an accredited institution with faculty who are thought leaders in their fields.
CSU partners with both military and state employees. What kind of financial aid programs are offered to these students?
CSU honors veterans and offers services and programs that support their transition to civilian life. The university is recognized as a top 10 institution for veterans, as are programs such as our Online Masters of Computer Information Systems offered through the College of Business. We participate in the GI Promise Act and Yellow Ribbon Program, which offer significant benefits for those wanting to enroll our Online MBA from their home state. I encourage any veterans interested in our programs to see benefits on our veterans' resources site.
Do students work as a cohort or in another way?
Our Online MBA is structured for maximum flexibility to accommodate working professionals' lifestyles and typically takes two to five years to complete. And although our program attracts many MBA students, we create smaller, cohort-like experiences within each class. The unique structure of our online program, combined with the latest technology, enables students to expand their team-building, critical thinking and collaboration skills.
How do students in the online MBA program interact with faculty? 
We've been in the business of providing distance education for over 50 years. We continue to evolve to stay at the forefront of what professionals need from an Online MBA, especially when it comes to faculty engagement using technology. Our students learn through live classroom capture and interact with faculty through virtual office hours, synchronous learning opportunities, classroom discussion boards and email.
Each course also has a dedicated Instructional Coordinator to support students in their learning experience. These individuals are industry professionals, most with PhDs or master's degrees, with an average of 23 years of experience. They reinforce course content, provide real-world experience, and monitor and guide discussions to facilitate learning. This robust level of support helps MBA students stay on track with the program.
What is unique about the structure of CSU's online MBA program? 
Our Online MBA experience is 100% operated by CSU staff and faculty—you are always in communication with a CSU employee during your experience. These are dedicated people committed to our students' success and involved in every step of the online learning process. Our approach at CSU's College of Business is to stream and record content from a live MBA classroom with a diverse and engaged group of students. This is unlike many programs that either have a third-party vendor delivering the program or provide the equivalent of PowerPoint with voiceovers.
Our structure also enables students to get additional certificate credentials in addition to their Online MBA if they choose. Whether a student is obtaining their MBA on campus or online, with us they have options to customize what they need to learn to advance their careers.
Tell us about the career services and professional resources that are offered to online MBA degree candidates?
Our Career Management Center offers MBA students an elective course in career management. In this course, students assess and gain clarity on their career focus and goals to prepare them for a career transition or advancement. They learn current techniques for maintaining a competitive edge throughout the job search process, as well as specific skill-building topics on personal branding, effective networking strategies, competitive cover letter and resume development, and interviewing techniques. Taught by career counseling professionals and featuring many industry speakers, our careers class empowers MBA students to continuously move forward in their careers. 
In addition, our Career Management Center also provides graduate students 24/7 access to our EPIC career development content, a resource full of guidance on navigating a successful career path. The platform has hundreds of resources that assist with self-directed career preparation, interviewing and positioning yourself for advancing your career, as well as specific modules to build and enhance professional competencies.
Graduate students and alumni are invited to schedule in-person or virtual one-on-one career strategy sessions with the Career Management Center Career Counseling team or use "drop-in" hours Monday to Thursday, 10am-3pm.
All current students and alumni are also invited to career-related events through the College of Business and receive full access to Handshake, our internal job posting platform with thousands of job opportunities and college-specific employer events.
Can you share a short example or highlight of faculty achievement in the program?
Our faculty are at the forefront of their fields and share their business insights with our MBAs. They bring a dynamic and engaging teaching style to the program that provides fresh perspectives and helps MBAs consider new ways to approach today's problems. Here are a few select examples of their accomplishments:
Dr. Joe Cannon, marketing professor and Dean's Distinguished Fellow, is one of many faculty members who uses a multimedia approach to engage students and help students turn marketing theory to practical application.
Dr. Vickie Bajtelsmit and Dr. Jennifer Coats, who teach Corporate Risk Management and Business Economics for the World Market, respectively, recently received a research grant jointly funded by TIAA and the Pension Research Council. The project is titled "Improving Retirement Prospects for Millennials through Better Understanding of Biases Standing in Their Way."
What companies typically recruit MBA's from your program?
We have over six hundred companies that recruit annually from our college. Some of the notable firms who consistently seek our MBAs include Deloitte Services, JBS, USAA, United Launch Alliance, Lockheed Martin and Boeing.
CSU College of Business graduates are highly valued for their technical skills, work ethic and team orientation. Influenced by a strong and demanding faculty, they contribute to the workforce with the same high standards for performance.
What advice would you give a prospective candidate for your online MBA program? 
Don't delay in making yourself more marketable. With five start dates throughout the year, you can begin classes at nearly any time that works for you and your busy schedule. This degree will open doors for you. Every class will provide you tools that you can apply at work the next day. Don't hesitate to reach out and talk with a current student or alumnus to find out why they chose CSU's College of Business and how the program helped them.
Why should a prospective MBA candidate choose Colorado State University's College of Business?
I've always said that an MBA is for people who have grown their career into roles where they are managing people, projects, and money. Our MBA lets you do all that and join a community geared toward using business to truly make a difference. We are #ProudToBe CSU Rams!
Thanks to Jill Terry for participating. For more interviews, check out our Online MBA Report Interview Series.