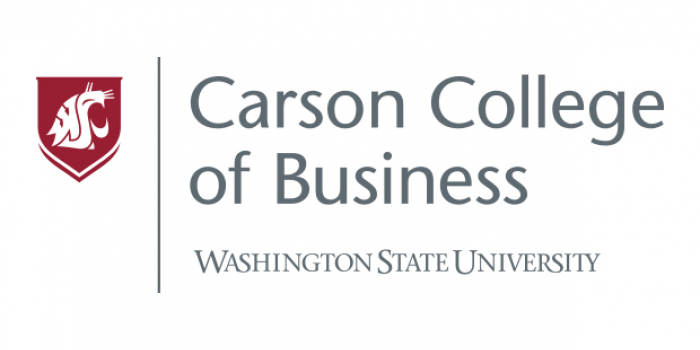 Recently we had the pleasure of discussing Washington State University's Online MBA with Cheryl Oliver, Assistant Dean of Online and Graduate Programs at the WSU Carson College of Business.
Washington State's Online MBA Program is ranked an impressive #11 nationally in our 2015 Online MBA Rankings. From your perspective, what differentiates Washington State from the other leading online MBA programs?  
CHERYL OLIVER: Washington State University has made a concerted effort to create a unique, online learning environment for our online MBA students. Where there can be great temptation to wrap classroom experiences into a package and drop them in an online space, we have taken a different approach. We have used our learning goals and objectives as our foundation. We mapped meaningful assessments and deliverables to those expected outcomes in order to provide  online students tools to apply the MBA curriculum directly in their work environments in a way that is meaningful to them.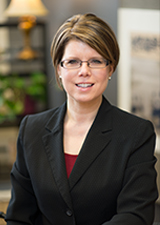 Cheryl Oliver, Assistant Dean of Online and Graduate Programs, Washington State University Carson College of Business
From an admissions perspective, what qualities does Washington State seek in a prospective online MBA candidate?
CHERYL OLIVER: We are looking for students who want to do good and do well. They must be intellectually prepared to do the work and committed to put in the time it takes to be excellent at the work. We are a land grant university. Our mission is to make lives better through education and to do so by providing opportunity to those people willing and able to do the work. 
As an online program, Washington State obviously has students from across the US and even the globe. What is the typical demographic makeup of a given class?
CHERYL OLIVER: Like many online programs, the region surrounding Washington State provides the largest population of students. That said, we do have students in a variety of locations. One of the things I am most proud of is that we serve a very large military population. Those students are all over the world and have even sent us images of them completing their course work from some unique locations including a fighter jet! Almost all of our students are employed or are in transition, looking to change fields. We are delighted that many of our students report that they have earned new opportunities in their organization or have found their dream opportunity through the MBA at WSU.
The online MBA program offers four concentrations, Marketing, Finance, International Business, and Hospitality Business Management. What percentage of students choose each? 
CHERYL OLIVER: Marketing and Finance were launched first and so have had the highest completion rate so far. International business is so important to large corporations and many students chose it. Hospitality is one that just launched fall 15. I have great expectations for this concentration. The students that choose it are working in hotels, restaurants, beverage management (Washington and the surrounding area are major contributors in the wine and beer market as well as custom spirits) and more. Senior living is also becoming a major contributor of students. Where there is a health care aspect, many team members are working in hospitality including entertainment, food and beverage management and more.
Washington State is often cited for being a "military friendly" online MBA program. What makes your program particularly "military friendly"? 
CHERYL OLIVER: Students can complete the Washington State University MBA from anywhere in the world that they have internet. Our program is useful for students in the military who want to acquire skill in order to advance through rank or to transition to a civilian career. We have a heart for our military personnel and veterans and have some incredible staff dedicated to connecting with and supporting our military personnel and veterans. You cannot replace personal support and connection with technology. Technology is the avenue through which we connect.
Lastly, what advice do you have for people interested in pursuing their MBA via the Washington State's Online MBA? 
CHERYL OLIVER: If you want to meet incredible students who are driven to make a difference in their workplace, community, and personal and professional life through disciplined coursework and world class connection, this is the program for you. Our students and faculty work together in a rigorous and supportive environment to add immediate value to students' organizations throughout the program. If you are interested in a program that enables you to add immediate, measurable value to your workplace and community, this is the program for you.
Thanks to Cheryl for participating. For more interviews, check out our Online MBA Report Interview Series.