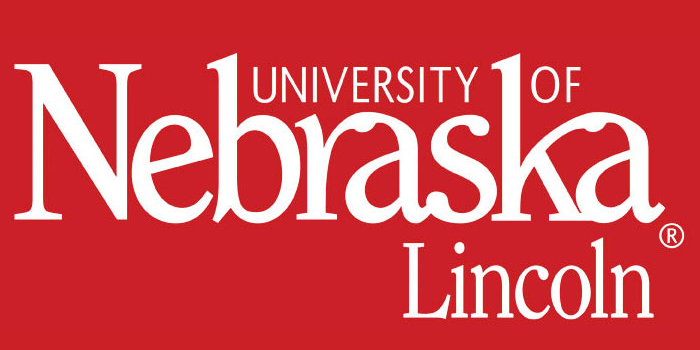 We recently spoke with Jake Messersmith at the University of Nebraska about their online MBA program.  Ranked #25 in the nation, the Big 10 school offers a great option to students seeking an MBA.
Congratulations!  Online MBA Report's 2019 rankings show University of Nebraska as #4 in the Midwest, #25 in the nation. How do you keep your standards so high?
Thank you so much for this recognition. We're very proud of our online MBA program and have made significant investments to improve the quality of delivery and to enhance the curriculum options available to students. We have a constant focus on improving this program, which helps us to keep setting a high standard.
What is the latest news with University of Nebraska's Online MBA program: any upcoming enhancements?
We have been working on overhauling the look and feel of our courses. We're leveraging our new design and production studio to create professional quality video resources for our students and our instructional design team has been working with our faculty to better align their pedagogical techniques with the needs of our online MBA students. We're also developing new certificate programs to complement the online MBA and provide students with more options for specializing their degree. The college is also investing in an online platform to facilitate networking and mentoring with Nebraska alumni from around the globe.
What type of student typically enrolls in the University of Nebraska's online MBA program? 
Our average online student is a working professional with 8 to 10 years of professional work experience. Most students have supervisory responsibilities and many serve in high-level manager, director or VP roles for their organizations. We pull students from 46 of the 50 states and have a number of students that connect with us from outside the U.S. We also have strong representation from active duty military personnel and veterans who are transitioning into the civilian workforce.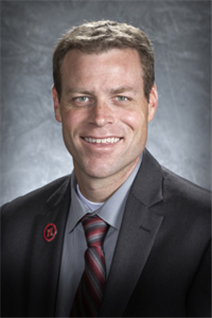 You offer both the MBA@Nebraska and Flex MBA's Hybrid paths, with classes offered 100% online (MBA@Nebraska) or split between online and on-campus (Flex MBA).  What should student consider when choosing their program format?
The first question is simply location. For our students who reside in eastern Nebraska, the Flex MBA offers a great opportunity to attend courses in our beautiful new building, Howard L. Hawks Hall, and also to connect directly with the faculty and fellow students. The second question is based around learning style and flexibility. Some students prefer the opportunity to engage in face-to-face interaction, while others appreciate the flexibility offered by the 100% online program, which also emphasizes high levels of engagement between students and faculty in the virtual space.
How do students online MBA program interact with faculty? 
We leverage a number of platforms to enhance interaction. We use traditional discussion boards and enhanced discussions through the  Yellowdig platform. Most of our courses also offer weekly Zoom sessions with faculty to address complex issues and answer any questions that students may have about the course work.
Are students required to spend time on campus or travel abroad?
No, we do offer students the opportunity to take part in a residence experience or to engage in travel abroad, but it's not a requirement of the program.
Can you share a short example or highlight of faculty achievement in the program?
We have over 40 different instructors who teach in our online program. Students can expect a blend of tenured faculty with research expertise and professors of practice, who bring in-depth industry knowledge to the discussion. 
What companies typically recruit MBAs from your program?
Over 90% of our online students are fully employed when they join the program. We find that the vast majority of our students are looking to advance in their current organization, they're less likely to be looking to change organizations. With that said, our online students are given full access to the Nebraska College of Business Career Center, one of the highest ranked career centers in the country, with access to employers from around the country.
What advice would you give a prospective candidate for your online MBA program? 
Prepare to be challenged and to interact with your faculty and fellow students. With 500+ students from all over the country, representing several different industries, the peer-to-peer learning opportunities are fantastic. In addition, our courses are all offered in 8-week sections, which offers great flexibility, but does mean that the classes move fairly quickly. Make sure you've allotted the needed time to succeed in your courses.
Why should a prospective MBA candidate choose University of Nebraska?
The MBA@Nebraska offers great flexibility, the reputation of a Big Ten business degree and a strong ROI. The online MBA is a core program in our college and we are constantly working to improve the quality of our courses and the opportunities for our students to network with one another and our alumni.  We take online learning seriously and work to provide our students with the best possible experience during their time in our program.
Thanks to Jake Messersmith for participating. For more interviews, check out our Online MBA Report Interview Series.