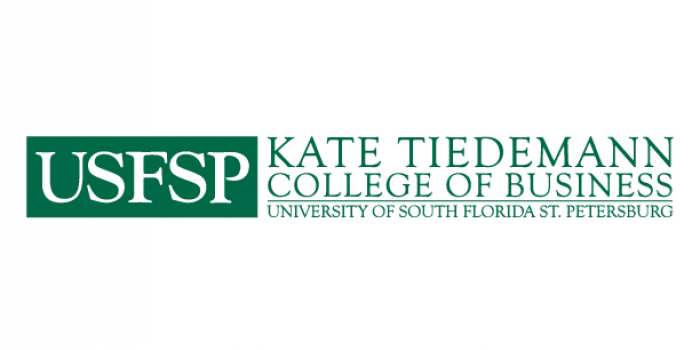 We had a chance to speak to Eric Douthirt, Director of Graduate Programs and Executive Education at the University of South Florida: St. Petersburg Tiedemann College of Business.  Their program is ranked #34 in the Online MBA Report 2017 national rankings and allows a great level of flexibility for students enrolled.
Congratulations:  USFSP Tiedemann is ranked #34 in our national rankings.  Any exciting updates to the program for the upcoming year?
Thank you for including the Kate Tiedemann College of Business in the national rankings. We are very proud of the progress we have made in online education. A key focus this year is developing more opportunities for student engagement. When we first developed the Online MBA beginning in 2010 we were very focused on the flexible nature of the program. While we still offer one of the most flexible programs in the country for working professionals, based on student feedback we have added more opportunities for students to engage in live settings. For example in 2019, we plan to offer three different one week intensive courses on campus. These serve as full electives toward the MBA and a wonderful way for online students to work side by side in a collaborative environment with their MBA colleagues, and only need to take a week off of work to participate. These are entirely voluntary and there is no requirement for our students to participate in any live, on campus class. However, the initial response and demand for these one-week intensive courses has been overwhelming and students are providing great feedback on their experiences. Further, we extend this one-week intensive model to study abroad opportunities. We currently have one week programs to Southeast Asia, Europe and Central America in our inventory. Our students are often surprised to learn that study abroad is an option for them in an online program!
What type of student typically enrolls USFSP's online MBA program?
The vast majority of our students are full-time working professionals from a wide variety of industries. Our incoming students average between 5-7 years professional experience and likely have at least some management experience (although this is not required for admission).
Please describe how online MBA students work together: in a cohort or group projects?
Group projects are required in more than half of all courses we offer. We believe that working in and facilitating highly effective teams is an important hallmark of any MBA grad. As such, careful attention was paid to ensure those skills were not ignored in the online setting.
Students are encouraged to work together in their teams in the manner that suits that specific team the best. However, various tools to facilitate virtual teams are complimentary when a student joins the program. Our Learning Management System (LMS), Canvas has a robust web-conferencing tool that students use frequently with their groups to work on their projects in live time. Our institution also deploys an institutional instance of Google Apps and Gmail which includes access to the full suite of applications in Google Drive which makes contributing remotely to a shared project simple and painless.
How do students in the online MBA program interact with faculty? Are there research opportunities?
We keep our class sizes in the Online MBA small (never more than 40 students in a single class section). This allows the faculty to communicate effectively and efficiently with all students in the class whether it is in a live group session or individually. We do not have an ongoing program to engage MBA students in research opportunities but occasionally faculty will recruit students for opportunities when it is appropriate to do so.
Tiedemann offers multiple MBA focus tracks and student can choose one track or combine two tracks. Which of the below are most popular?
Our concentrations in Business Analytics, Healthcare Analytics and Focus Track in Information Systems are the most popular. There is so much demand in the labor market for professionals skilled in those disciplines and we are fortunate to have stellar faculty to service those classes.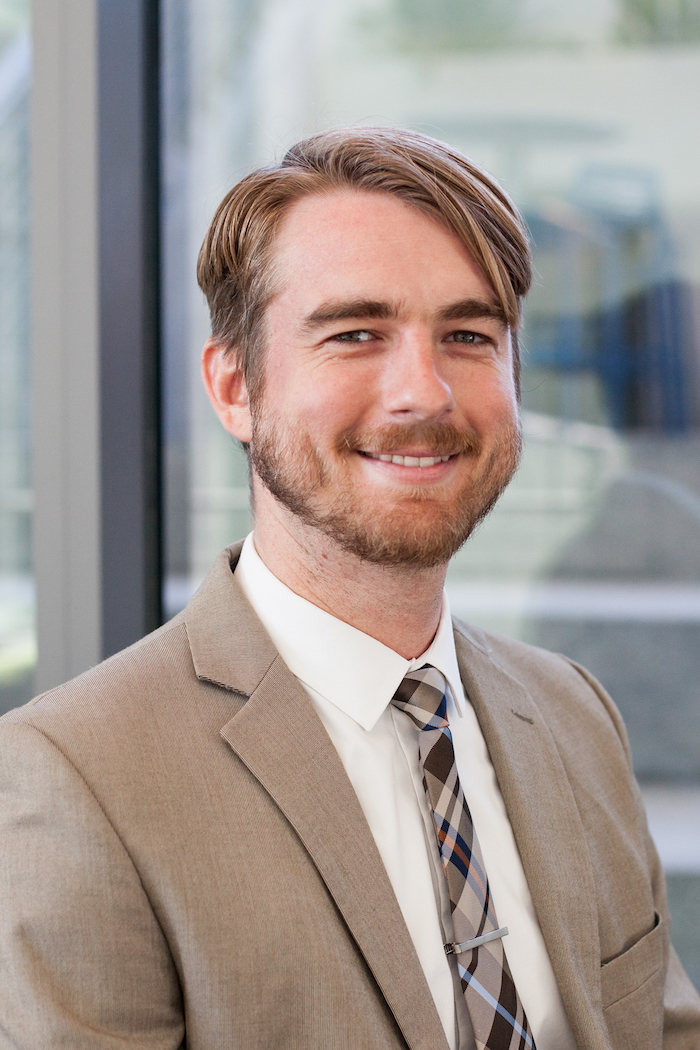 Tell us about the career services and professional resources that are offered to online MBA degree candidates?
We provide customized career services to our MBA students no matter if they are online or on campus. As I mentioned earlier, the vast majority of our students are working professionals and maintain their employment while pursuing their MBAs. Since we do not service many full-time students our career services focus more on career planning and leveraging strengths in the workplace. Job placement is less of a focus for us since most of our students are employed throughout their time with us.
What companies typically recruit MBA's from University of South Florida: St. Petersburg?
We have alumni representing us in a wide variety of industries. Healthcare, financial services, technology distribution, specialized manufacturing and consulting are popular industries where our alumni land or eventually move move to but it is certainly not an exhaustive list.
What advice would you give a prospective candidate for your online MBA program?
My three principles for success in this program (spoiler alert - I tell the incoming students this at orientation too):
Take a moderate pace - Many students hope to finish their MBA as quickly as possible. Particularly for our working students, this can be disastrous and we highly discourage it. It's best to find a pace that is challenging, yet rewarding. Find a pace that still gives you time to balance work, personal life and get as much from your MBA experience as possible rather than just surviving when moving through it at lightning speed.
Don't do it alone - At the USFSP Kate Tiedemann College of Business we pride ourselves on being student centric. We have an incredibly support staff on hand to assist our MBA students. Use those resources! Also, lean on your friends, family and co-workers. Make sure your close circle is aware of your goals and ask them for their support.
Connect with your MBA colleagues - Classmates, faculty and alumni represent a valuable network for any MBA. Even fully online students have opportunities to build their network through this experience.
Why should a prospective MBA candidate choose University of South Florida: St. Petersburg?
There are many great choices in the marketplace for Online MBA programs. The stand-out differentiator for our program is flexibility. There are very few programs that allow their students to move between different modalities of courses the way we do. We have structured the program to seamlessly allow a student to move between online, on campus, one-week intensive courses and study abroad opportunities as it makes the most sense for them. We have had several students in the Tampa Bay area that start our program with zero intention to take an online class but later have to move out of the area for work and benefit from being able to finish their degree with us online. On the other hand, we have had fully online students that benefit from taking a week off of work to join us for a one-week intensive class on campus or participate in a study abroad program. You can make your degree plan best suit you and your needs.
Thanks to Eric Douthirt for participating. For more interviews, check out our Online MBA Report Interview Series