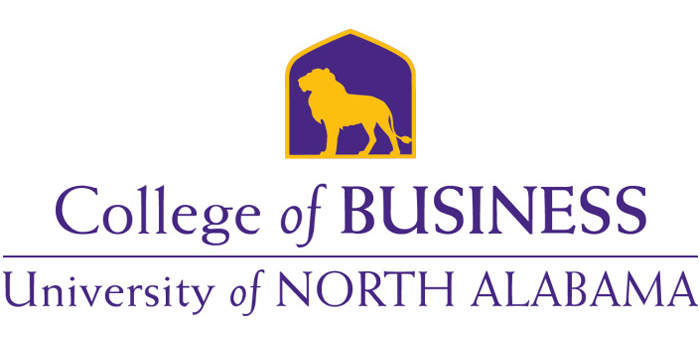 Recently, we spoke to Shaun W. Davenport, PhD, the Director of Graduate Programs, Associate Professor of Management in the Department of Management & Marketing at the University of North Alabama about their Online MBA program, which was highly ranked in the 2019 Online MBA Report's rankings. 
Congratulations---University of North Alabama was ranked #19 in the South, #2 in Alabama in our 2019 Online MBA Report rankings. How does the program maintain it's high quality?  Any upcoming enhancements?
In an effort to deliver the highest quality education in a manner that is most convenient for our students, our faculty and staff are committed to continuous improvement. The MBA team meets multiple times a year for rapid improvement events to identify opportunities to enhance the student experience. In the past year we began offering the core MBA coursework over eight week sessions. As a result students do not have to wait more than a few weeks to begin the program and are able to complete courses more quickly and with more flexible scheduling.
What type of student typically enrolls in the University of North Alabama online MBA program?
MBA students at the UNA are typically working professionals who are seeking to grow their business knowledge and leadership skills while balancing a host of family, professional, and other responsibilities. The average age is approximately 34, with roughly 10 years of professional experience.
Do students work as a cohort or in another way?
Students do not enroll as part of a formal cohort. Although such cohorts may have some advantages, they often require students to begin the program at one start time each year (e.g., Fall Enrollment). Our MBA prioritizes flexibility and convenience for students, and we therefore allow students to enter the program at the beginning of any eight week term throughout the year. Because students will take many of their courses in a similar sequence they often develop informal cohorts and working relationships with classmates early in the program.
How do students in the online MBA program interact with faculty?
Faculty who teach in the MBA program pride themselves on being accessible and developing strong working relationships with their students. Faculty communicate with students outside of class via virtual office hours, email, Skype, and by phone, and serve as a resource for students beyond the classroom.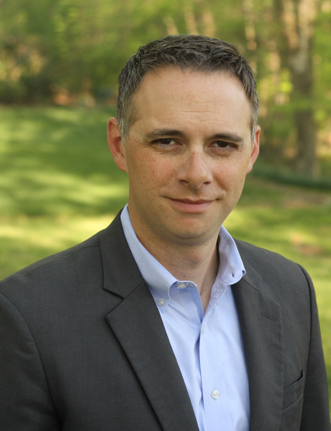 What is unique about the structure of University of North Alabama's online MBA program?
The central value that drives the MBA program at UNA is concern for the student experience. Our recent move to eight week courses was designed to allow prospective students more flexibility in terms of start dates and course scheduling. We recently added concentrations in sales and new business development, and healthcare management as a result of conversations with employers and prospective students.
Tell us about the career services and professional resources that are offered to online MBA degree candidates?
As students at UNA, MBA candidates are able to access all of the University's career services. Although most candidates are currently employed they may be looking to make a career shift or explore other professional opportunities. In addition, our faculty often serve as career advisors, offering advice or assisting students as they consider career goals and professional development.
Can you share a short example or highlight of faculty achievement in the program?
The MBA program at UNA strives to provide graduates with tools and strategies they can use to drive innovation and change within their organizations. Dr. Doug Barrett, LaGrange Eminent Scholar of Business, and Director of the Institute for Innovation and Economic Development, is an expert in Strategic Doing, a new strategy discipline that equips people and groups to form collaborations quickly, move them toward measurable outcomes, and make adjustments along the way. UNA is one of only five affiliate institutions to offer training and certification in Strategic Doing. Dr. Barrett not only trains individuals, organizations, and communities in this novel and exciting approach for developing innovative solutions, but also incorporates the concepts into his MBA coursework, thereby providing tools that MBA candidates can take back with them to their organizations to drive innovation.
What companies typically recruit MBA's from your program?
A few employers of our recent graduates include: Ernst & Young, Northrop Grumman, NASA, Dynetics, Suntrust Bank, Wells Fargo, Merrill Lynch, Boston Scientific, Constellium, FedEx, Bank Independent, Whole Foods, Huntsville Hospital Health System, UAB Hospital, and Vanderbilt University Medical Center
Why should a prospective MBA candidate choose University of North Alabama? 
The MBA program at UNA seeks to provide a high quality degree, in a convenient and flexible framework, for an affordable price. When prospective students choose to pursue an MBA from UNA they are enrolling in a program that is AACSB-accredited, that offers a host of concentrations to fit various industries and career goals, and that can be scheduled to fit within their already busy lives.
Thanks to Shaun W. Davenport for participating. For more interviews, check out our Online MBA Report Interview Series.