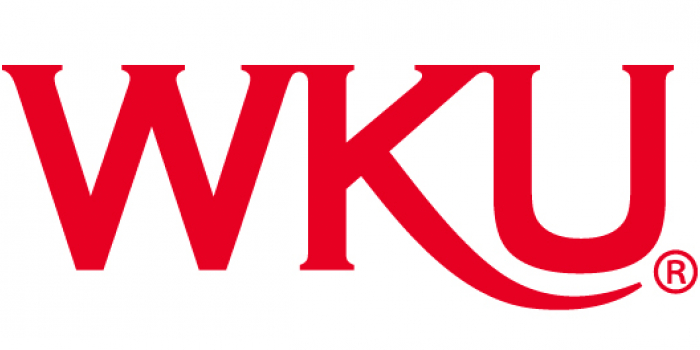 We recently spoke to Bob Hatfield, Ph.D., J.D., MBA Director and Professor of Management at Western Kentucky University about their Online MBA program, which was ranked #1 in Kentucky
Congratulations---Western Kentucky University was ranked #1 in Kentucky in our 2019 Online MBA Report rankings. How does the program maintain its high quality? 
Thank you.  We are honored. We are very concerned about maintaining high quality in our online program.  We require each graduating student to take the nationally standardized exam for MBA graduates.  We score among the highest among all MBA program in the US each year.  In 3 recent years the actual percentile scores for our online students in consecutive years were (the higher the better) 93, 90, and 93 – all top 10% + in the US.  Our students are learning what MBAs are expected to learn. 
We have an updated curriculum, well-credentialed faculty, moderate class size, and reasonable admission requirements.  We are also accredited by AACSB, the gold standard for the best business programs around the world.
Are there any upcoming enhancements or big news for WKU?
Yes. For 2019 we revamped our course rotations to help students earn their Online WKU MBA in as short as a year.  Our rolling admission allows students to begin any bi-term and those beginning in a fall term can finish the 10 courses in 12 months.  All of our MBA classes are bi-term (about 7 weeks).  The bi-term idea is based upon adult learning: get completely immersed in a topic, then complete it and move on to another.  No 16 week classes. You can see our rotation on the wku.edu/mba website.
Also for 2019 we moved the elective MBA courses in Business Sustainability to the "On-Demand" delivery format.  These sustainability courses can count as up to 3 electives in the MBA degree.  They also can be used to earn a 4-course graduate degree in Business Sustainability independent of the MBA (or both).  On-Demand is the most flexible of all delivery options – allowing you to finish a course in as short as 7 weeks or as long as 9 months.  This On-Demand approach will enable students wanting the graduate certificate Business Sustainability to earn it in just months.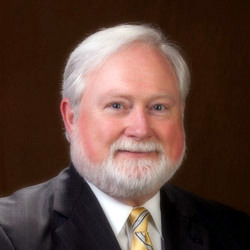 What type of student typically enrolls in the Western Kentucky University's online MBA program? 
That is a great question.  The flexibility of taking online classes, especially in the bi-term format, is appealing to different types of students.  Here are some that we see every day:  
An early career student with a recent undergraduate degree but is now working and no longer wants to drive to a campus and sit in classes;
An continuing student who wants to differentiate themselves from the growing number of students with undergraduate degrees;
A mid-career student who needs an MBA degree to advance to the next level in their career;
Someone who has never taken business courses but now needs expertise in data analytics, marketing, strategic thinking, finance, accounting, economics, leadership, etc.
Someone who has always wanted to achieve an MBA degree.
Do students work as a cohort or in another way?
We use cohorts in our other two MBA delivery options: our weekend Professional MBA and our Accelerated Full Time MBA.  Both of these start a new cohort, in Bowling Green, KY every fall. However, to encourage the most flexibility we allow students to enter the Online MBA program any bi-term and proceed at their own pace, whether it is one class, or four classes, per semester.  The topics of collaboration and teamwork are important topics in our MBA courses, like Organizational Behavior.
How do students in the online MBA program interact with faculty? 
We offer more ways to interact with our faculty than many other programs.  90% of our Online MBA faculty are regular faculty at Western Kentucky University in the Gordon Ford College of Business.  You can email, call, text, communicate in "Discussion" in Blackboard, and even Facetime or Skype your professor depending upon their preferences.  If you are near WKU you can also come and chat with your professors in their office here on campus.  We have students that are happy that they can get to know their professors in that way.
What is unique about the structure of Western Kentucky University's online MBA program? 
For students who do not have recent undergraduate business degrees, we offer an innovative package of On-Demand (self-paced) online learning Modules which replace taking 4-8 prerequisite courses.  We neither require the old-style prerequisites nor do we add in such courses lengthening the degree program. (Both of these approaches are still found in other programs.)
All of our classes are bi-term – one-half of a traditional 16 week semester.
You can start almost any time during the year.
You can graduate as quickly as one year or take a few years to finish.
We are a "lean" program – we don't have extra courses in the curriculum.  We have the 10 courses the minimum expected in a fully accredited program
US News has rated WKU as an institution as a "Top 10" for its online programs (The MBA being one of these programs).  So the university is well-focused upon the online student.
Tell us about the career services and professional resources that are offered to online MBA degree candidates?
Placement and career building resources are strong at WKU in part because of we are a comprehensive university.  We participate in "Handshake," a job and internship search utility which allows students to see and apply for openings regionally, nationally and internationally.  Our faculty members are experts in their fields and, while not placement staff, will be glad to discuss career paths in their fields with our students.
Further, the substantial resources of our WKU Advising and Career Development Center (ACDC) are available to our online students.  We have a Professional Development Specialist dedicated to assisting our business students to maximize their career placements. 
The free ACDC services for our students include
Exploration: Personality and skills assessments, career coaching, and job shadowing
Education: Presentations, resume reviews, and interview tips and practice
Experience:  Access valuable opportunities to gain professional experience by attending our job fairs, seeking internships, and applying for full- or part-time employment.
Can you share a short example or highlight of faculty achievement in the program?
The WKU MBA has many faculty members with outstanding achievements and awards.  This makes it very difficult to pick out one or two.  However, the Online MBA program is featuring two "Distinguished Guest Online Faculty" from among the college faculty which bring with them a national audience.
Dr. Mark Ciampa will teach a special elective on Cyber Security during 2019.  Dr. Ciampa has authored over 25 technology textbooks covering areas such as computer security, computer networking, wireless data technologies, and health information technology.  His recent book Security+ Guide to Network Security Fundamentals 5e is the number one best seller in computer network security worldwide selling over one million copies.  
Dr. Afzal Rahim will teach a special elective in summer 2019 on Conflict Management. Dr. Rahim is the author/co-author of 24 books and 124 articles, book chapters, case studies, and research instruments. In the international Academy of Management Dr. Rahim has been recognized for his leading work in conflict management.
What companies typically recruit MBA's from your program?
Employers hire from, and send students to, our MBA program.  Which employers depends upon the geographical location of our students.  However, here is an abbreviated list of employers who actually participated in recruiting our students either in management training, sales, or other technical areas:
Aerotek, ARAMARK, Bankers Life, Buckeye International, Carpenter Co., Enterprise Holdings, Fastenal, Franklin Bank & Trust Company, Internal Data Resources, Inc., J.B. Hunt Transportation, J&L Marketing, Kroger, Marine Officer Selection Station, Modern Woodmen of America Financial Services Company, Northwestern Mutual at Northwestern Mutual, Republic Finance, Social Security Administration, Southeastern Freight Lines, Speedway LLC, SS&C Technologies, Sumitomo Electric Wiring Systems, Inc., The Medical Institute of Kentucky, Tom James, UnitedHealth Group, US Bank Home Mortgage, and Volunteer State Bank
Also: Baumann Paper Company, FedEx Ground, Fruit of the Loom, Jefferson National Financial, Servpro Industries Inc., Victaulic, and Waddell & Reed
What advice would you give a prospective candidate for your online MBA program? 
We invite individuals who would like to add to their educational achievements and career development to learn more about our excellent, accredited program.  Applicants need at least a 2.75 overall undergraduate GPA and a GMAT score of 500.  We can answer your questions with a phone call or email.  A number of helpful resources are found on our webpage: www.wku.edu/mba and more specifically https://www.wku.edu/mba/online/index.php for information about the Online MBA.
We suggest that prospective students study for the GMAT exam.
Why should a prospective MBA candidate choose Western Kentucky?
ONE TUITION - AFFORDABLE:  Students outside of Kentucky benefit from the Online MBA not charging its students an out-of-state tuition.  ALL Online domestic MBA students pay the same graduate distance learning tuition – whether or not you live in WKU's home state of Kentucky.  For Kentucky residents, the tuition is competitive with other state schools in KY.
REPUTATION: WKU's MBA is from a well-respected university which has earned more than 35 top recognitions for its academic programs.  Employers know Western Kentucky University as an excellent comprehensive university.  Your diploma will matter.
EXPERIENCE: The Online MBA program has celebrated its 15 year anniversary, so it has a great deal of experience in teaching online.  It also keeps its courses and curriculum up to date as required by stringent AACSB accreditation.
TOPS IN LEARNING: According to the comprehensive national exam for MBA programs, WKU's Online MBA has repeatedly ranked in the top 10%.  You will learn a lot in this program.
Call us at 270-745-5458 and talk to a friendly person who will answer your questions.  Write us at [email protected]. Visit us at www.wku.edu/mba 
Thanks to Bob Hatfield for participating. For more interviews, check out our Online MBA Report Interview Series