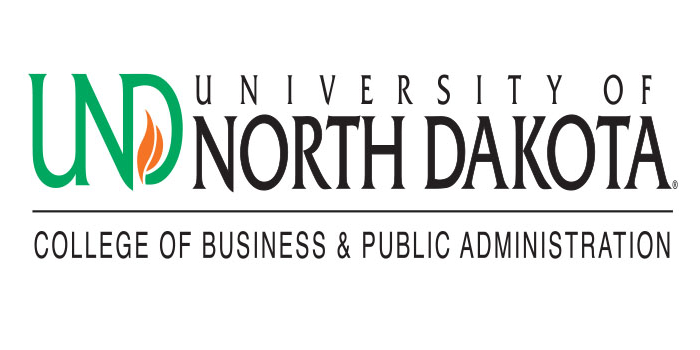 Online MBA Report chatted with Michelle Garske, the Director of Graduate Programs and Accreditation at University of North Dakota about their online MBA program.
What type of student typically enrolls in University of North Dakota's online MBA program? 
Students who enroll in UND's online MBA program are typically young professionals who have been working in their career fields for a number of years. The average age of our online MBA students is 30. Most of these students are seeking a flexible, accredited MBA program that can fit within their busy schedules and help them to achieve a master's degree within a reasonable time period.
Do students work as a cohort or in another way?
While many students do navigate through the curriculum together, there is not a cohort model in place for the MBA program. Students are free to complete the program at their own pace and pursue the elective courses that most interest them.
University of North Dakota offers both online and on-campus coursework. Are students required to attend class on-campus?
Due to the unique hybrid nature of UND's MBA program, students are able to enroll either as an on-campus or online student. On-campus students attend the physical classroom each week for lectures, while online students can simply login to the virtual classroom from anywhere they may be. This allows all MBA students the flexibility of participating in class discussions, even if they are not on campus in Grand Forks.  Online students are not required to physically be on campus during their studies.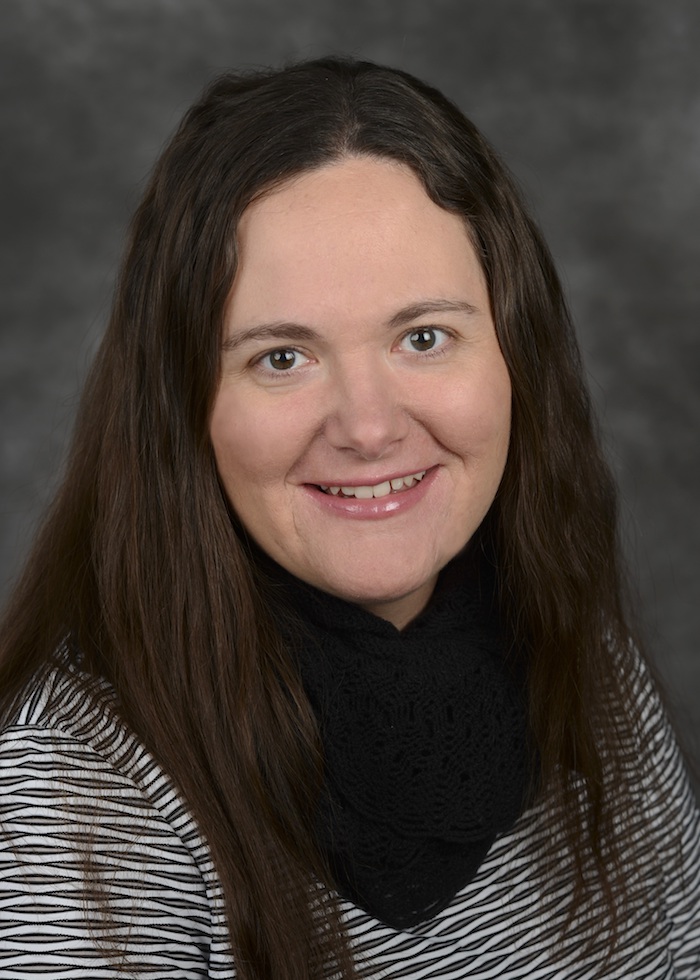 Students in the international business concentration have an option to study abroad in Norway.  Can you tell us more about this program?
Students who are pursuing the International Business Concentration have the opportunity to study abroad at the BI Norwegian School of Management in Norway. This affords students the chance to gain hands-on knowledge of international business with a distinct Scandinavian approach. Students are eligible to study at BI for a semester.
How do students in the online MBA program interact with faculty? 
Online students in the MBA program are able to interact with both faculty and peers through a virtual classroom using Zoom software. Regardless of where the student resides, they are able to see the instructor, ask questions during class, view slideshows and discussion materials, and share materials with their instructor and classmates. In addition to student appointments, faculty do hold office hours where they can communicate with students via phone or email as well.
UND offers a social entrepreneurship concentration.  What makes this program unique?
The MBA program's social entrepreneurship concentration focuses on using entrepreneurial principles to address existing social problems. Students are provided the diverse academic background needed to succeed as a social entrepreneur, which includes links to business, nonprofit management, political science, and public administration. 
Tell us about the career services and professional resources that are offered to online MBA degree candidates?
The Pancratz Career Development Center is available for all MBA students, both online and on-campus. The Pancratz Center helps with reviewing resumes and cover letters, helping students to locate and attain job and internship opportunities, and connect students with industry professionals who can provide guidance and assistance in achieving their career goals. Pancratz staff are available for virtual appointments with online MBA students and can tailor sessions for those already working and looking to advance their career.
Can you share a short example or highlight of faculty achievement in the program?
Faculty who teach in the online MBA Program are high achieving, both academically and professionally. Dr. Sean Valentine, Professor of Management and instructor of Mgmt 515 recently had a publication in Behavioral Research in Accounting. The title of the publication is "How Outcome Information Affects Ethical Attitudes and Intentions to Behave." Dr. Jennifer Stoner, Assistant Professor of Marketing and instructor of Mrkt 575 recently had a publication in the Journal of Consumer Psychology titled "Counterfeit Luxury Consumption in a Social Context: The Effects on Females' Moral Disengagement and Behavior."
What companies typically recruit MBAs from your program?
Recent graduates of our MBA program have gained employment at companies such as Best Buy, Cargill, Delta, Federal Aviation Administration, Microsoft, PricewaterhouseCoopers, Target, and the Federal Deposit Insurance Corporation.
What advice would you give a prospective candidate for your online MBA program? 
Spend some time considering the knowledge and skills you would like to gain. Consider the concentration areas to choose the topic area which will most benefit your future career goals. The faculty and staff for the MBA program are here to help you make the most of your experience. Even though online MBA students are not physically on campus, they can still take advantage of the many opportunities and resources our campus provides, in order to enrich their experience within the program.
Why should a prospective MBA candidate choose University of North Dakota MBA program?
With many other MBA programs offering only an asynchronous format, the University of North Dakota provides a unique offering through our hybrid courses and the opportunity that comes along with this experience. Students can connect and interact with their peers from around the country and learn from their individual experiences within the business industry. Additionally, UND's program allows for greater communication between the faculty members and the students themselves, meaning students can easily ask questions, and receive help right away when they need it, contributing to a stronger learning environment. The flexibility of our hybrid program allows students to still feel like a part of the classroom, regardless if they are on a work trip or in the comfort of their own home.
Additionally, the concentrations available offer unique opportunities for students to tailor their learning experiences to fit their needs. For example, the UND online MBA Program offers concentrations in Aviation Management, Business Analytics, International Business, Social Entrepreneurship, and General Business.
Thanks to Michelle Garske for participating. For more interviews, check out our Online MBA Report Interview Series