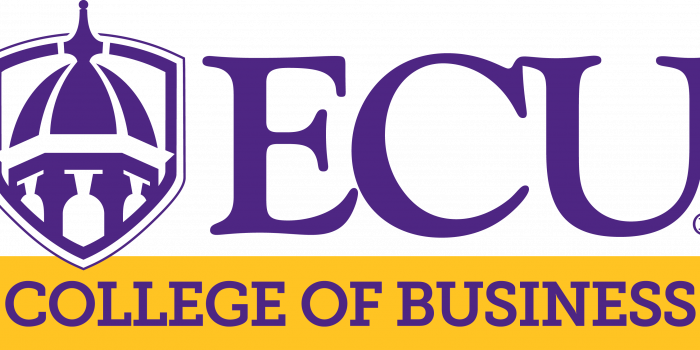 East Carolina's online MBA program offers a high level of flexibility, allowing adult learners to chose the order of their courses and learn 100% online.  With no formal cohort system, the students interact with a wide variety of fellow students, and create relationships via group projects and in class.
What type of student typically enrolls in your online MBA program? 
Because the MBA program at ECU is so flexible, we truly have a diverse population of students. We have many students who studied business as undergraduates and are currently working in the field. These students seek the ECU MBA to bolster their knowledge and skill set to advance with their current employer or chart a new course with increased responsibility and opportunity. We also have students coming from other fields of study who have advanced into management positions and need to increase their business knowledge and skillset. Our online MBA program allows all these students to continue in their professional positions while building a solid educational foundation that will help them navigate future challenges and situations. Most of our online students have been working full-time for at least 7 years.
Students at ECU have the option of working 100% online, on campus or a combination. How does ECU deliver the same program, regardless of delivery method?
We do our best to make the online classes similar, if not identical, in content to the on campus classes. In most cases, the same professor that teaches the on campus class also teaches the online class. The on campus class sessions are recorded and made available to the online student as a form of supplemental instruction. The course content, the volume of work, the textbook, homework, assignments, etc. are the same. Students still interact with their professor and classmates, only in the online class the interaction is via email, chat rooms, and threaded discussions. Faculty office hours take place via virtual meeting spaces like Saba, WebEx or FaceTime. Professors may also require for group projects and team activities that students meet and share information electronically rather than meeting on campus in our graduate lounge or library. Blackboard is the primary means of disseminating information regardless if you're in the on campus class or the online class.
Most professors require at least a midterm and final exam that require a proctor. Exams may be paper-based or computer-based at the discretion of the professor. This helps to maintain the integrity of the online courses.
Do students work as a cohort or in another way?
For our students, we have found that a formal cohort is simply not feasible. We allow our students to enter the program at any semester during the year and take the required course work at different paces and orders depending on their own unique situation. Work schedules, family commitments, civic duties, and other responsibilities don't stop for our students just because they are pursuing their MBA. Rather, many students form their own informal cohorts, coordinating with each other to synchronize their class schedules to provide support when needed. Some student groups even meet in person several times a semester at various locations throughout North Carolina.
ECU emphasizes a customized program for each student (no cohorts and no dictated pace, and courses can be taken in any order)—how do students interact and network with each other and build community?
As mentioned, most students will not know or be acquainted with all of the students in their classes, but it is likely that they will know several of the students in their classes after their first semester. Most of our students use electronic means to interact and communicate with each other and build relationships. This allows many students the opportunity to interact with fellow students who have made similar progress in their program. Newer students can gain useful knowledge and wisdom from more experienced students. We also have a weekly newsletter to keep our students informed about events and dates that are relevant to them. Additionally, we live stream certain events so that our distance learning students can participate.
ECU's College of Business has long been AACSB accredited.  What value does that offer students?
Students who attend ECU can be assured that our business programs meet the highest standard of educational quality, set forth by AACSB International. AACSB accreditation is the hallmark of excellence in business education and has been earned by less than five percent of the world's business schools. This accreditation guarantees quality, leading to more interest from employers and higher salaries for graduates.
With over 30 different electives and 10 COB-affiliated certificates available to online students, what is the most popular concentration and certification for online students?
Currently the Business Analytics and Project Management Certificates are extremely popular. We have many current MBA students selecting these certificates as well as former MBA graduates who are coming back to enroll in these programs. Many businesses are in need of employees who can gather and analyze data or manage complex projects.
How do students in the online MBA program interact with faculty? 
Most students maintain communication with faculty through email. Some instructors also use live and recorded lectures for students to view. Faculty also monitor discussion boards and can respond as needed to students. Students can also speak to faculty or their advisor via phone,  Skype, or WebEx.
What is unique about the structure of your online MBA program? 
The ECU MBA has three main components: Foundation courses, Common Body of Knowledge courses, and Electives/Certificate courses. The Foundation component consists of 7 courses that can be waived depending on the grades and age of undergraduate business courses taken. We determine waivers at admission on a course by course basis. The Common Body of Knowledge component consists of 8 courses that cover knowledge that upper level managers should know. The Electives or Certificate courses allow each student to choose topics or one particular subject area to gain additional expertise or knowledge. Other than meeting prerequisites for each course, there is no set order that the courses have to be taken, thus allowing for additional flexibility.
Can you share information about the career services and professional resources offered to online MBA degree candidates?
In the College of Business at ECU, we have an in-house career services office that provides dedicated support exclusively to COB students. They assist students with improving their resumes, preparing for interviews, searching for jobs, as well as finding internship opportunities. The Career Services Office also coordinates networking events such as Meet the Firms and Employer in the Foyer throughout the academic year to give students the opportunity to meet potential employers.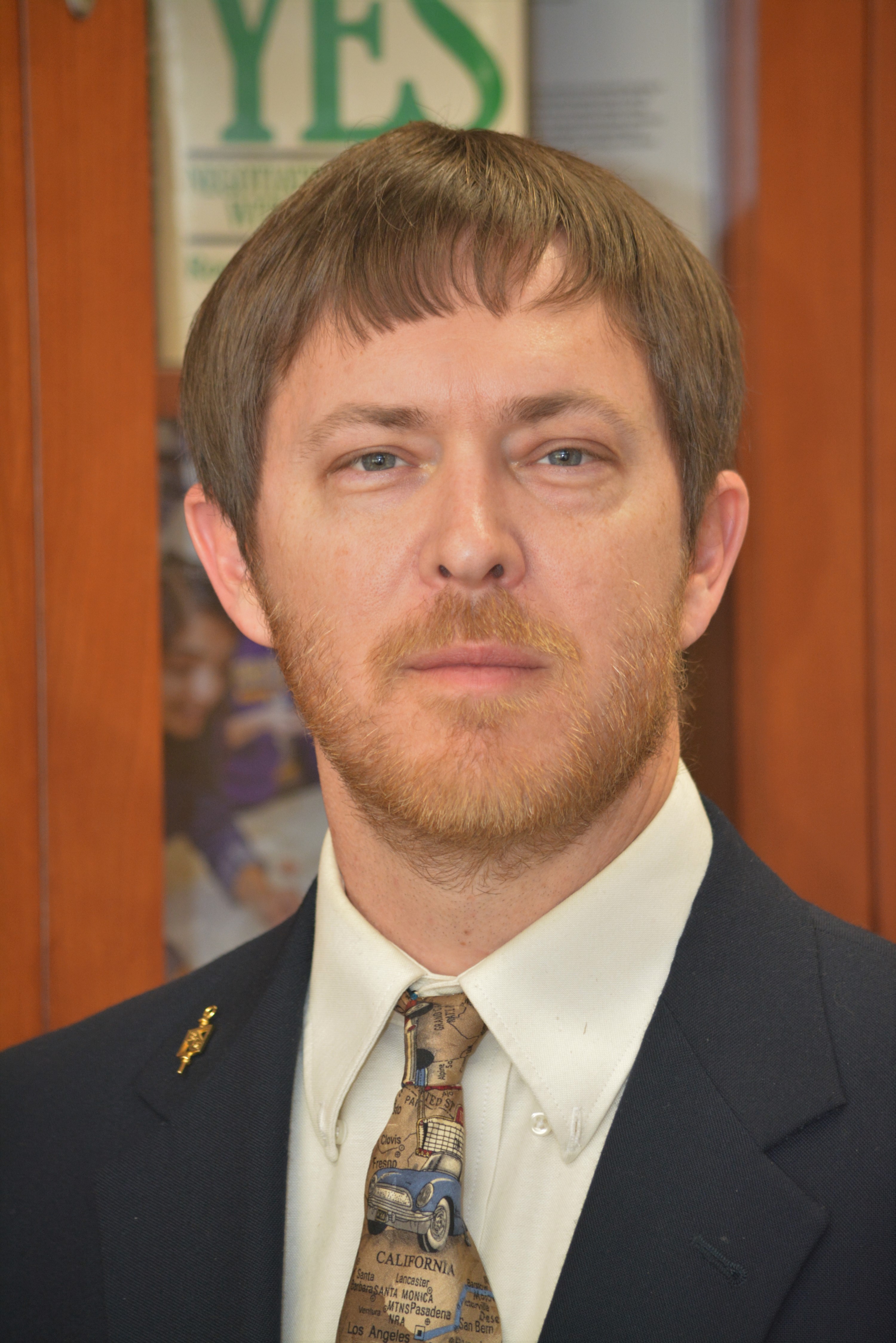 What advice would you give a prospective candidate for your online MBA program? 
First, schedule an information session with our office, which can be done over the phone. We can provide information about admission requirements, course waivers, length of the program, and other helpful information prior to applying. Second, determine if you have the time to devote to the program. The MBA classes are rigorous and most courses require about 15 -20 hours a week to be successful. Determine if you can set aside the time necessary to be successful in your classes. Third, determine how you will pay for the program. Ask your employer if they provide funds for education. Apply early enough so that you can be considered for scholarships – we award over $300,000 a year!
Thanks to Paul Russell for participating. For more interviews, check out our Online MBA Report Interview Series.