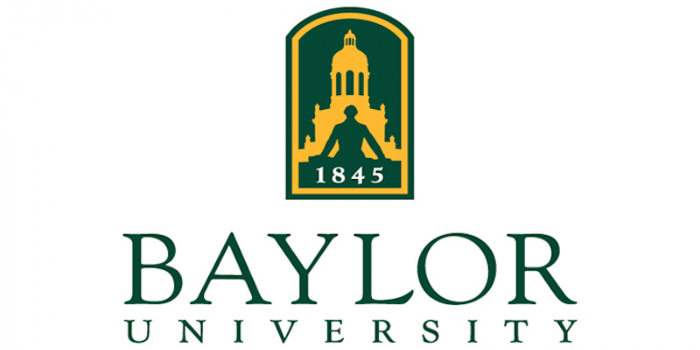 Recently we caught up with Mary Reinhardt, the associate director of Baylor University's Hankamer School of Business' Online MBA program. Baylor University's Hankamer School of Business' Online MBA program ranks 4th of all faith-based programs, according to OnlineMBAReport's recent rankings.  With it's strong OMBA alumni, Baylor welcomes and engages students into it's community.
What type of student typically enrolls in your online MBA program? 
The Baylor Online MBA student is motivated to learn, to engage, and to further their career opportunities.  Baylor OMBA students are mid-career professionals who balance their professional work life with the academic demands of an MBA.  The average age of Baylor OMBA students is 35.  The diverse student population is:
31% female
79% from Texas
11% hold a Baylor undergraduate degree
Baylor University has earned the Military Friendly Top 10 School recognition, and we are proud that 29% of our OMBA students are active duty or veterans.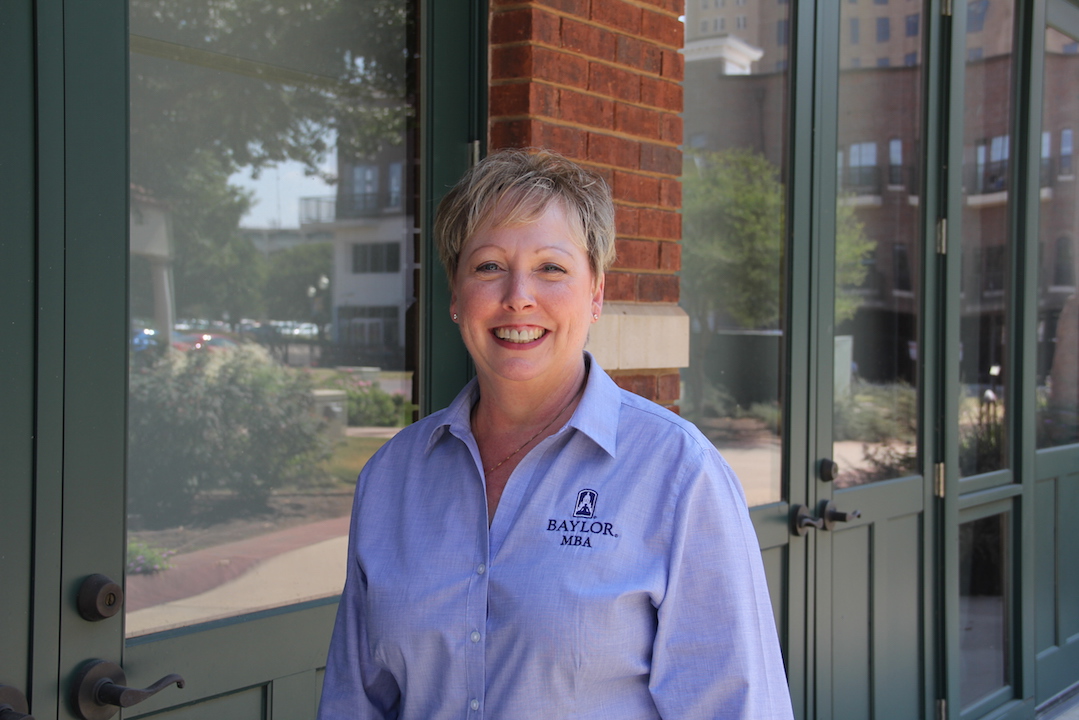 Are students required to spend time on campus? 
Baylor does not require students to be on campus at any time for the Online MBA program; however, it is very common for OMBA students to visit campus.  Whether they are attending an event at an MBA campus in Waco, Dallas or Austin, OMBA students enjoy stopping by to visit their professors, to buy their Baylor gear, or to study in our award winning new building - Paul L. Foster Campus for Business and Innovation.
Do students work as a cohort or in another way? 
Baylor OMBA students have the option to choose one of six start dates that best fits their schedule.  They are not required to be in a cohort, which expands their Baylor network.  Students organically create their own cohorts/study groups within class and across classes. 
How do students in the online MBA program interact with faculty? 
While Baylor's OMBA program is asynchronous, one might think it is difficult to connect with faculty.  However, students often connect with their professors through live office hours, optional meeting times, email, WebEx and phone.  It is very common to see students stop by campus as they are driving thru Waco.
What is unique about the structure of your online MBA program? 
Our program offers six starts per year so students can begin the program at the time that works best for them.  The courses are asynchronous which offers the flexibility to be in class at a time that meets the student's schedule.  Students also have the flexibility to sit out terms if life gets hectic outside of the classroom.  For those without a business undergraduate degree we offer our business foundation leveling courses to help build confidence with the knowledge base needed and expected when enrolling in an MBA program. 
Baylor is known for it's Faith-based approach to professional decision making.  How is that incorporated in the Online MBA program? 
Our Christian heritage is a large part of who we are at Baylor and we unashamedly incorporate this in all of our classes.  With Christian values as our foundation, we teach decision making based on these values.  Our students state each term how they appreciate this coming through in their class lectures and discussions.
Do you offer career services and professional resources to online MBA degree candidates?
All Online MBA students have full access to the Business School's Career Management team. Services include resume development, fit and comparison, personal branding, long term career strategy, job offer negotiation and acceptance and many other services.
Baylor's 25,000 Business Alum is impressive---can students connect with that group during their time of studies and after their graduation? 
Early on, our Online students are encouraged to network with our alumni groups.  They are invited to attend meetings and sporting event watch parties all across the nation to build their professional networks.  We have an active group of OMBA alumni that reach out to enrolled students and at graduation to build alumni connections.
Baylor's Online MBA program is very flexible with multiple starts per year, and 100% online.  How do you build community and connection between students, faculty in a virtual setting?
Creating community with our online student population has been an exciting part of the OMBA program.  Through Canvas, we host "The Bear's Den" which is the communication hub for everything happening within the program.  Students get weekly announcements about current activities as well as their next steps to help keep them organized with school requirements and social events.  We celebrate life events with each other like new jobs, promotions, new babies, marriages and even vacation pictures!  Last fall we stayed in touch with students who were affected by the hurricanes in Texas and down the coast thru Florida as many had to take a break from class to get their lives back in order.  We also share thoughts on leadership styles by asking questions and having students respond.  Students can choose to be as active as they like.
What advice would you give a prospective candidate for Baylor's online MBA program? 
An MBA degree sets employees apart in the professional setting.  Finding the time to get that degree while working full time, having a family and personal obligations is tough.  The Baylor OMBA offers the flexibility students are seeking by not requiring you to be in class at a certain location at a specific time. We value work experience and what our students bring to the classroom.  For our students to be successful, time management is key and the decision to get your degree is a family decision because it will take time away from those close to you.  Our successful students and their families commit to a scheduled classroom and study time without interruptions.  Take time to get to know your classmates and faculty and try to connect with Baylor as much as you can.  Making a short time sacrifice will pay huge dividend ends.  Is it hard – absolutely, after all – you are getting an MBA!
Thanks to Mary for participating. For more interviews, check out our Online MBA Report Interview Series.