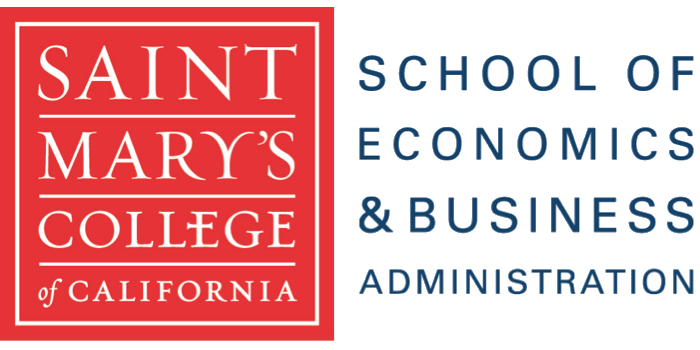 We had an opportunity to speak with Joshua C. Rosenthal, Ed.D, Associate Director of Admissions, Graduate Business Programs with the School of Economics & Business Administration at Saint Mary's College of California about their Hybrid Online MBA program, their cohort learning approach and the different MBA tracks.
Congratulations!  Saint Mary's is highly ranked by Online MBA Reports (#22 for private schools).  In your opinion, how is Saint Mary's excellence maintained?  
Saint Mary's College of California's excellence is maintained through our faculty, staff, and administration working together, focusing on our values and mission. We pride ourselves on "student-first" culture, where we are constantly questioning how we can become better providers for them within our curriculum, services, and learning environment.
What type of student typically enrolls in your Hybrid Online/Classroom MBA program? 
The typical student who enrolls into our Hybrid Online M.B.A. program is the individual who is working full-time, looking for an edge to assist them in advancing their careers. Our students are individuals who know where they lack within their professional skill set and also realize they lack self-confidence when being challenged or tasked with a business problem to solve. They are also husbands, wives, fathers, and mothers, who are trying to provide a better life for their family by achieving an MBA and increasing their opportunity for professional growth.
Please describe how Saint Mary's hybrid MBA students work together: in a cohort or group projects? 
The Hybrid MBA student will have the opportunity to work with their colleagues within our cohort learning model; working in small groups, group projects, and group presentations. 
How do students in the hybrid MBA program interact with faculty? 
Hybrid MBA students interact with their faculty via office hours, zoom webinar, telephone, texting, emails, and off-site meetings when necessary.
St. Mary's offers three MBA tracks (Executive, Global Executive and Professional MBA)—can you share with us how each one is unique?
EMBA and Global EMBA are truly geared and focused on seasoned professionals, yielding a minimum of 10 years professional experience and minimum of 8 years leadership and management duties. Our EMBA and Global EMBA are both cohort-based, having our students move lock-foot-step together through the entire program, building camaraderie with each other, and increasing their network. Both programs are hybrid, but with several differences. The EMBA (18 months in length) meets on campus every other Saturday and every Monday and Wednesday night taking two courses a quarter. Saturdays: their first course begins at 8 am - 12 pm, break for hour lunch (we provide), the second course begins 1 pm - 5 pm. The weeknight sessions (Monday, Wednesday) is via Zoom webinar (live) for two hours, 7pm-9pm. The students have two concentrations to choose from entrepreneurship and business analytics. A global trip is provided and a capstone project is a requirement at the end of their program. The EMBA truly focuses on strategical analysis through a leadership lens. Our students are being challenged on creating and implementing strategies to maintain organizational success and also finding new ways to push the organization forward to continued success.
The Global EMBA (12 months in length) is an executive MBA with regards to the student's professional experience but yields a different experience than our Executive MBA. Our students will meet on campus for two full weekends a month, usually, the 1st and 3rd weekends of the month, while attending a Zoom webinar (live) in between those weekends (Wednesday night 6pm-10pm). The students will take three courses in sequential order in the quarter. Our students will also engage in two global immersion trips (the first global trip is a full-year consulting project in a low-economical country) with a non-profit, N.G.O, co-op, or small village/community in assisting them to discover a new sustainable business practice. The global trip is "boots-on-the-ground" mentality, where our students are still in class learning, but also collaborating with their client to begin their consulting project. The second global trip is to a well-established country where they are learning from the c-suite level (small seminars) on global leadership, strategy, and sustainability practices. There is also an opportunity to collect data for N.O.A.A. (National Oceanic and Atmospheric Administration) as our students will collect samples from coral reefs that are deteriorating due to coral bleaching and global warming.  The Global EMBA truly focuses on strategical analysis through a global leadership lens. Our students are being challenged on creating and implementing strategies to maintain organizational sustainability, but also finding new ways to build a better world through global business practices.
Professional MBA (1.5 - 2 years in length) is an early career MBA with regards to the student's professional experience being anywhere from internships to eight years with limited management/leadership experience. The Professional MBA is our most flexible MBA as our students are able to pick and choose which courses and evenings they want to attend. The courses are offered during the evenings (Monday - Thursday 6pm -10pm) and occasional weekend (depends on the course being offered, Saturdays, 8am-12pm or 1pm-5pm). There is an immersion global trip for the students to attend where they will visit top global organizations and work with our sister graduate business school on various curriculum assignments. The Professional MBA is the perfect curriculum to assist the young professional with their management and leadership skill set development, but also to challenge them with their business strategy development and increase their business analytics when conducting business making decisions.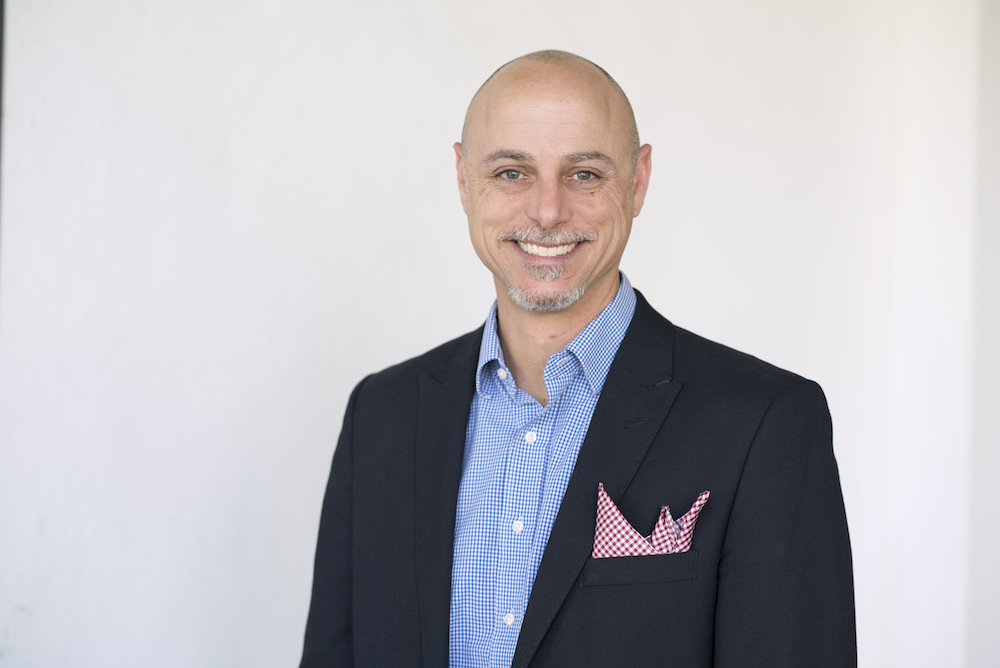 Tell us about the career services and professional resources that are offered to online MBA degree candidates?
We have two fantastic career coaches and our advisory board that assists with our hybrid MBA students. We have Patricia Acosta who dominantly works with our Professional MBA students with their career goals. Patricia works with our graduate students on goal setting, corporate research for employment opportunities, coaching for interviews, networking opportunities, and negotiation tactics. She also creates and provides workshops for professional development. Michael Alderete works with all of our Executive MBA students with their career aspirations. Michael typically consults with our Executive MBA students focusing on how to position themselves for future leadership opportunities and solving current business challenges they were facing at work. He also provides lectures, workshops, and guest speakers for our Executive MBA students to attend for professional development. Our advisory board members representing all three of our MBA programs are constantly engaged with our MBA students providing feedback on resumes, mentoring, networking, and employment opportunities. 
Can you share a short example of a global consulting project of a Global Exec student?
We have conducted a significant amount of consulting projects throughout the globe in areas such as Africa, India, Indonesia, Philippines, Sri Lanka, and Thailand to name a few. One specific consulting project that we conducted was with Don Bosco Orphanage in Mumbai, India. Don Bosco Orphanage is responsible for taking in children when their parents no longer can care for them. Don Bosco Orphanage will travel to the Mumbai Railroad Station to pick up children who were left there by their parents. Unfortunately, the orphanage was unable to continue to provide services to the community due to their financial constraints and lack of financial stability. The orphanage depends greatly and largely on donations from their community. As the donations were declining so was the opportunity to care for abandoned children. A portion of our cohort was assigned to work with Don Bosco Orphanage. Through their meetings and understanding of their business practices, the team was able to assist Don Bosco Orphanage in moving towards a financially sustainable model and rely less on being donation dependent.
What companies typically recruit MBA's from Saint Mary's College of California?
Majority of our M.B.A. students are currently working full-time within specific organizations. However, through networking (classmates, alumni, advisory board members, and faculty) and the use of career services; we do have M.B.A. students that are offered employment through a plethora of organizations in the Bay Area. Here are some to name a few: KPMG, Deloitte, Tesla, Salesforce, Facebook, Google, Apple, Genentech, Chevron, Peet's Coffee and Tea, GAP, Cisco, 
What advice would you give a prospective candidate for your online MBA program? 
The advice I would give to a prospective candidate for our hybrid model would be time management. We provide the flexibility and ease for all of our professional students to work full-time and study. Our prospective students understand they will be in class for a total of 12 hours (weekend class plus hybrid nights) for the weeks they will be on campus and four hours (hybrid courses only) for the weeks they are not on campus. There is a time management component in making sure they are prepared for their weekend coursework. They have to make the time to study, prepare projects, write papers, and study for exams. The successful graduate student utilizes their calendar and understands where sacrifices need to be made in order to be successful in class and in the program. There is no reason why individuals cannot work, be with family/friends, and have extra-curricular activities while obtaining their MBA; They just need to plan their schedule.
Why should a prospective MBA candidate choose St. Mary's College of California?
A prospective M.B.A. candidate should choose Saint Mary's College of California if they are looking to experience graduate studies from a different perspective. Saint Mary's College of California is a non-lecturing institution, where our graduate students do not come to class to sit, take notes for four hours and then leave. We pride ourselves on being a teaching/learning institution, where our faculty focuses on the graduate student. Because we are a learning/teaching institution, we hire "teachers" first and "researchers" second. All of our faculty members teach their coursework within their respective fields of expertise, we do not have graduate assistants.   Our faculty has a passion to teach the individual, to ensure their student is being successful by achieving great heights in group projects, group discussion/collaboration, and presentations. We want to make sure our graduate students are growing and developing as they progress through their MBA Each faculty member takes an applied approach to their curriculum, where graduate students are able to use the concepts, theories, and methodologies being taught in class in their professional careers. 
Thanks to Joshua C. Rosenthal for participating. For more interviews, check out our Online MBA Report Interview Series