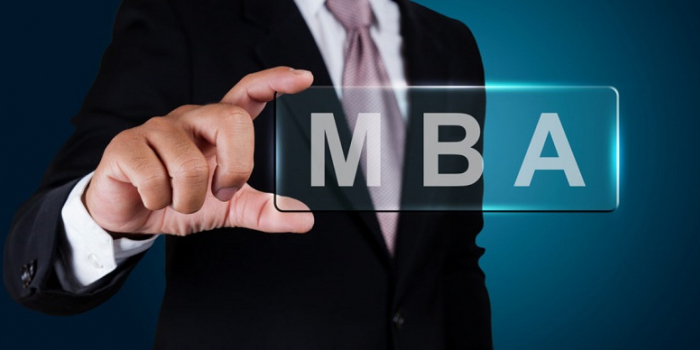 Schools that Offer Online MBA/MDIV Programs

| College | City | State |
| --- | --- | --- |
| Abilene Christian University | Abilene | Texas |
| Baylor University | Waco | Texas |
| North Park Theological Seminary | Chicago | Illinois |
| Palmer Theological Seminary | St. Davids | Pennsylvania |
If you've ever wanted to combine your passions into a single career, you're not alone. A quick online search for "combine your passions into business" will return thousands of articles claiming to know exactly how to do accomplish this. While everyone has a different method for reaching his or her goals, education remains a common theme. This is especially true when it comes to rare combinations such as business and religion.
Fortunately, a number of top universities recognize the growing need for individuals who possess advanced knowledge and skills in both of these very distinct areas, so specialized degree options are beginning to emerge. One of the best options so far is the unique MBA/Div dual degree program.
About Online MBA/Div Dual Degree Programs
The MBA/MDiv dual degree is designed to prepare students to be leaders in ministry and management within the parish, parachurch organizations, or the business and nonprofit worlds. Additionally, the MDiv degree may lead to ordination in the Evangelical Covenant Church and other denominations.
Students interested in this degree path can expect to complete both degrees in a shorter time- frame than completing the MDiv (Master of Divinity) and MBA separately. A typical MDiv/MBA dual degree program can be completed in four years of full-time study, with internships often taking place during the summer months. However, some programs may take five years or more depending on the student's chosen pace. Students interested in a fast track to dual degree completion have the option to take courses in intensive terms.
While the MBA/MDiv is offered online at several schools, intensive courses are optional one- or two-week classes that take place on campus, typically in January or the summer. Most of the work is done in four- or eight-hour class sessions together with the professor and classmates. When students travel for a weeklong intensive, they will typically not have time to do much else.
Should a student pass on this option, semester-long classes for Online MBA/MDiv programs are typically taught through web-based classroom system, allowing students to interact with professors and classmates on a schedule that fits their life. There are no face-to-face components required in these online courses, though students may need to complete group projects that require either phone or video conferencing. Access to reliable technology, including an internet connection, is necessary to complete online coursework for the program successfully.
MBA/MDiv Courses
The curriculum for MBA/MDiv programs typically consist of prerequisites, traditional MBA core courses and Bible, Theology, Spiritual, Ministry, and Field Education credits.
Traditional MBA Courses May Include:
Ethical Leadership
Financial Accounting
Financial Decision Making
Global Macroeconomics for Managers
Managerial Accounting
Managerial Finance
Marketing Analysis and Consumer Behavior
Microeconomics for Managers
Multi-Sector Convergence and Social Responsibility
Quantitative Decision Making
Strategy for Competitive Advantage
For the MBA degree, students will also complete an MBA Capstone, internship, and at least one study abroad experience. In some cases, the abroad component may be optional.
MDiv Courses May Include:
Bible and History
Christian History 1: The Early to the Early Reformation (1-16c)
Christian History 2: Global Christianity (17-21c)
Christian History 3: North American Christianity
Greek Exegesis for Preaching and Teaching
Greek I
Greek II
New Testament 1: The Texts and Their World
New Testament 2: The Texts and Their Theology
Old Testament 1: Pentateuch and Interpretation
Old Testament 2: Prophets and Preaching Legacy
Old Testament 3: Wisdom and Israel's Praise
Theology and Spiritual
Advanced Seminar in Theology
Christian Ethics
Christian Theology
Christian Worship
Intercultural Spirituality: Praying Together
Journey: The Story of Our lives
Ministry
Doctrine and Ethics
Gospel Communication in Context
Introduction to Pastoral Care and Counseling
Pastoral Formation
Preaching the Word
Religions and Cultures
For the MDiv, students will also complete an internship and Clinical Pastoral Education (CPE).
MBA/MDiv Internships and Study Abroad
Internship, study abroad and CPE are among the most beneficial components of MBA/MDiv programs. MBA internships allow students to work (in some cases with pay) at companies located across the U.S. and overseas. Study abroad experiences allow students to explore businesses and other organizations overseas for one to several weeks, while working with fellow students on special projects. MBA students may travel to places such as China, London, Brazil, Dubai, Mexico and others. 
According to North Park Theological Seminary, the MDiv internship is one of the student's most important seminary experiences, as they discern their gifts and call to ministry. Important elements of the MDiv internship include "a mentoring relationship, participation alongside you by lay leaders and Field Education personnel, and theological reflection and integration."
The internship will also involve "pastoral supervision and colleague participation (laity committee, cohort groups, Field Education office, etc.)" and "the ministry setting must also provide constructive evaluation and space for self-reflection."
MDiv Clinical Pastoral Education
Clinical pastoral education (CPE) is supervised education usually in a clinical setting or a ministry that provide services to a population in crisis (hospital, hospice, urban ministries, etc.). The CPE is beneficial for all MDiv students and it is strongly recommended for those pursuing placement in congregations, chaplaincy, and many other ministry settings. CPE gives students the opportunity to develop confidence and skills in dealing with individuals in crisis situations. Most CPE centers are based in hospital settings, though there are alternate settings such as urban ministries, hospice, and senior care centers. –North Park Theological Seminary
Schools that Offer Online MBA/MDIV Programs
The following schools offer Online MBA/MDiv programs:
Abilene Christian University, Abilene, Texas
MDiv (complete online in as few as 36 Months), MBA (complete online in 24 months)
Baylor University, Hankamer School of Business, Waco, Texas
MBA/MDiv (MBA is offered 100% online)
North Park Theological Seminary, North Park University, Chicago, Illinois
MBA/MDiv (100% Online)
Palmer Theological Seminary, St. Davids, Pennsylvania
MBA/MDiv (Hybrid Online Program)
Alternatives to the MBA/MDiv include the Online MBA in Christian Ministry offered at Bryan College, Dayton, Tennessee and the dual Online MBA/MA in Christian Ministry offered at Dallas Baptist University, Dallas, Texas.
Considering an Online MBA? Use our interactive map to find information on schools and colleges offering Online MBA programs in your state and across the U.S.
Sources
Abilene Christian University, 2018. Web. 04 Sep. 2018.
Bryan College, 2018. Web. 04 Sep. 2018.
Dallas Baptist University, 2018. Web. 04 Sep. 2018.
Hankamer School of Business. Baylor University, 2018. Web. 04 Sep. 2018.
North Park Theological Seminary. North Park University, 2018. Web. 04 Sep. 2018.
Palmer Theological Seminary, 2018. Web. 04 Sep. 2018.
North Park Theological Seminary, North Park University, Chicago, Illinois
Palmer Theological Seminary, St. Davids, Pennsylvania