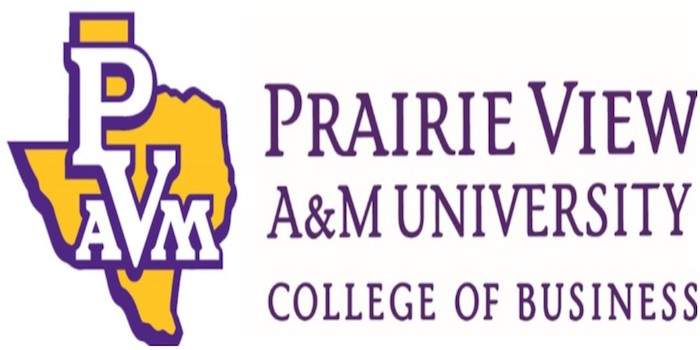 We spoke with Gabriel Crosby, the Director of Graduate Business Programs, College of Business at Prairie View A&M University. He shared the latest updates on their Online MBA program.
What type of student typically enrolls in Prairie View A&M University's online MBA program? 
Students enrolling in our programs range from recent college graduates to experienced professionals.  For recent graduates, they see a benefit in earning their graduate degree early in their careers so as not to interrupt their growth trajectory later on.  For those with established careers, the graduate degree is a way to refresh on academic knowledge, while enhancing the chances for promotional opportunities in the near future.  In both instances, the online MBA format gives our students flexibility to manage professional and personal commitments with educational pursuits.   Our program demographics also include a number of individuals who did not earn their undergraduate degree in business.  It is not unusual for our student population to include those with backgrounds in engineering, physical and behavioral sciences, liberal arts, healthcare, and even education just to name a few.
Do students work as a cohort or in another way?
Being a self-paced program, students are not locked into cohorts.  With three entry points (Fall, Spring and Summer), students can step into the program when they feel the time is best for them.  Being a relatively small program, students are likely to establish relationships with peers that might not be possible in larger programs.  Along with individual assignments, faculty will also include group projects and assignments to further develop working relationships.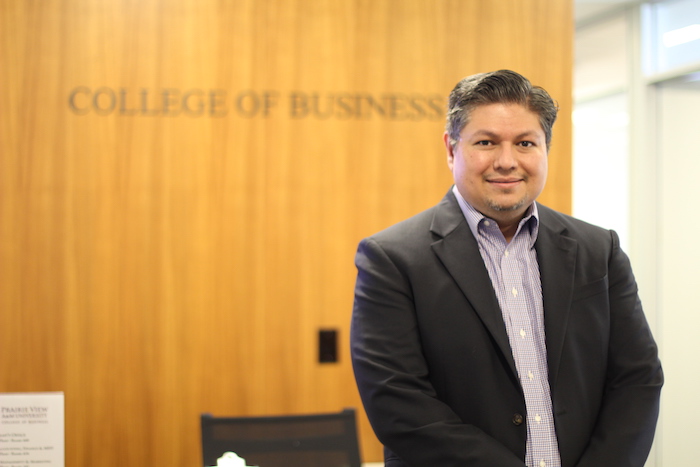 Prairie View A&M University offers both online and on-campus coursework. Are students required to attend class on-campus?
No, students are not required to attend class on-campus.  PV offers MBA coursework online and face-to-face at our Northwest Houston campus location.  For those students located in the Greater Houston area, it may be viable to a combination of both formats.  For those students whose schedule or physical location make it a challenge to take a course a face-to-face, the online format is a great fit for them.
How do students in the online MBA program interact with faculty? 
Students and faculty can typically engage via email and the discussion board available through our online dashboard.  Faculty also take time to meet with students face-to-face or talk by phone to discuss coursework or help with questions.
What is unique about the structure of your online MBA program? 
With so many schools offering their own online MBA option, it is challenging to say there is a difference in our format versus others.  If there were a point of differentiation, it would be our ability to provide flexibility to students in our home area.  While there are a number of MBA programs in the Greater Houston region, we are one of the few (if not only one) that gives area students the option of selecting face-to-face or online courses in completing the degree. 
Is Prairie View A&M connected to the A&M network and if so, how does this benefit students?
While we are proud to be a member of the Texas A&M system and a sister institution to Texas A&M University, Prairie View A&M has its own distinct and rich history.  Our alumni are successful professionals and leaders who continue to contribute time and resources to their alma mater.  They are our greatest champions and contribute to the longevity of our institution.  
Tell us about the career services and professional resources that are offered to online MBA degree candidates?
This is an area of improvement for our program and college.  Online MBA students typically have entered the program with established careers, or are just beginning to establish themselves with their first company or organization.  This led us to believe there was not a great need for these types of resources; however, as we engage with students more, we are encountering students who have grown curious about pursuing new opportunities.  Students already have access to resources offered via the university's career center, and we encourage them to participate in campus career fairs and professional development events.  Now, we are working to establish further relationships with companies that might be interested in hiring students for internships and full-time opportunities. 
What companies typically recruit MBAs from your program?
As our program is designed to be a part-time, self-paced MBA program, we do not have regular hiring that occurs as one would find in full-time MBA programs.  However, as we seek to build relationships with companies and organizations, this may change for the future.
What advice would you give a prospective candidate for your online MBA program? 
Sometimes students have the thinking an online MBA program may not be as rigorous as a face-to-face or full-time program.  First off, this is graduate school.  The level of expectation of the student by faculty increases as a result.  Second, an online program can be more challenging because of all the assignments and readings in the curriculum.  Taking coursework online can allow for a certain amount of independence, but students must avoid falling behind.  Playing catch up will increase stress levels at the most inopportune times.      
Why should a prospective MBA candidate choose Prairie View A&M University MBA program?
Our goal at PV is to provide students a quality education at a great value amongst AACSB accredited schools.  Our faculty teaching online courses are the same individuals teaching in the face-to-face format.  We will challenge you in the classroom so that you will be successful in your careers
Thanks to Gabriel Crosby for participating. For more interviews, check out our Online MBA Report Interview Series