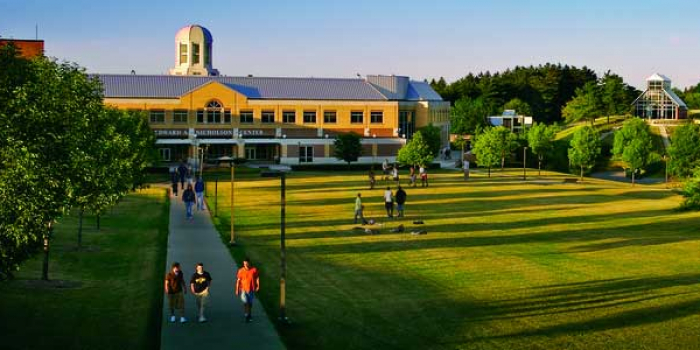 The business program at Robert Morris University is accredited by AASCB, a prestigious recognition shared by only 15% of all business schools. The MBA allows for custom-tailoring of one's degree plan, with traditional classes, evening classes and online classes. All are taught by the same faculty.  Dr. John Clark was kind enough to share more information about this accessible and flexible online MBA degree. 
What kind of student typically enrolls in the Robert Morris University online MBA program? 
95% of our MBA students work full-time; hence, we cater to the working professional.
How much time (if any) is required on a physical campus?
A student can complete the entire program online if he/she wishes. There really is no need to come to campus.
How flexible are faculty in terms of access? How can students best communicate with faculty?
The faculty are generally flexible in terms of communicating with online students. Like traditional students, faculty teaching online courses set certain times for virtual office hours as well as guidelines regarding when they will have assignments graded and returned to students with feedback, etc. Our faculty utilize all the technology available to them to communicate with students.
Is there an academic area that is most popular or that the program is known for?
Our MBA degree is comprised of 9 core courses and 3 electives. The core course portion of the program is similar to what other AASCB accredited school offer. A student can then tailor the program using the three electives.
How can online MBA students best network with their peers in the program?
This is a crucial aspect of an MBA program. To that end, online students, like their on-ground counterparts, will take part in group assignments that allow them to collaborate with one another. Across the entire program, this helps a student build up their network.
Is there a careers services office or other professional support system for online MBA degree-seekers?
RMU has a Career Services Center that all MBA students can utilize.
Any words of advice or a person who is considering pursuing an online MBA degree from Robert Morris University?
We are proud of our AACSB accredited MBA program. There is not a separate degree granted if a student takes all the classes online or on-ground. We have worked hard to make certain the content in both delivery formats is of the highest quality, ensuring that the students obtain the knowledge necessary to succeed in the workplace.
Check out more interviews at Online MBA Report's Interview Series.