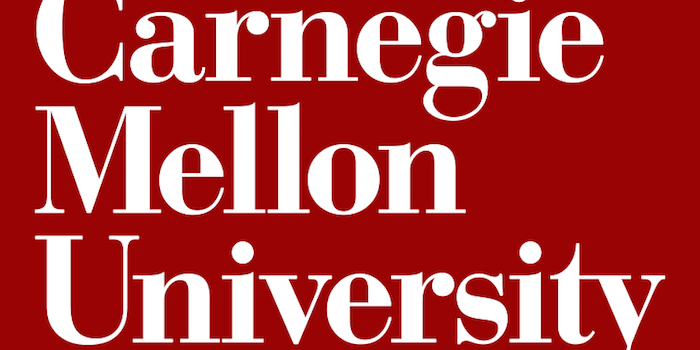 Rigorous. Demanding. Distinguished. These words came to mind when I reviewed my interview with Robert T. Monroe, director of the Tepper MBA Part-Time Online Hybrid Program at Carnegie Mellon University.
Tepper, one of the highest ranked MBA programs in the nation, may be all of these things, but the degree provides entry into the ranks of those hardworking few who carry the title of Carnegie Mellon alumni. More than a regional program, the Tepper online option draws students from across the nation and world. Standards are high, and there is a solid requirement to commit to time in person at one of the physical campus sites. However, participants in this hybrid program have access to the same world-class faculty and curriculum as traditional onsite students, and the standards for admission are the same. This degree is perfect for committed professionals who wish to pursue an MBA from Tepper without uprooting their lives to leave their jobs or move across the country.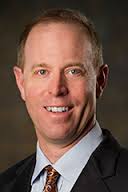 Robert T. Monroe, director of the Tepper MBA Part-Time Online Hybrid Program
Mr. Monroe shares more about the unique experience of an online hybrid MBA from Tepper.
 
Tell me about the typical student who enrolls in the Tepper MBA Part-Time Online Hybrid Program.
 
The students who enroll in the Tepper MBA Part-Time Online Hybrid Program are very similar to the students who enroll in the traditional Tepper MBA Full-Time or Part-Time Onsite programs -- smart, ambitious students looking to build their leadership and analytic skills. Our students come from a wide variety of educational and work backgrounds – many with strong quantitative or technical backgrounds.
 
Do most students live near the University, or are they further away?
 
Approximately 20% of our students live within 50 miles of campus. The remaining 80 % of students live in other regions of the country ranging from coast to coast. Our inaugural class has students representing Silicon Valley, the New England states, the Mid-Atlantic, the Midwest and the South-  including points in between.
 
How much flexibility is there as to when students must participate in onsite campus sessions?
 
Our program is highly structured and the students meet with their entire class cohort, usually on one of Carnegie Mellon's campuses in Pittsburgh, Silicon Valley or New York City, five to six weekends each year to take classes and exams, and to take advantage of the types of networking and extra-curricular activities that require the group to get together in person. Examples include leadership development workshops, corporate visits, alumni speakers and panels, and networking events. The dates for these weekends are set a year in advance and our students report that they are one of the most valuable aspects of the program.
 
How about flexibility in the completion of coursework and assignments?
 
Students have weekly assignments and class meetings. Students can complete each week's work at their own pace, as long as they do so such that they can prepare for, attend, and participate in each week's live online class session with the professor and their peers. Tepper courses are typically demanding and move quickly, so students need to manage their time well to keep pace. That's by design -- this is a rigorous, challenging program, which is why we keep the admissions standards high.
 
Is there concentration that is most popular? Or one that the program is well-known for?
 
Our most popular concentrations are Finance, Marketing, Operations, and Entrepreneurship. We're well known in all of these areas.
 
How can Tepper Part-Time Online Hybrid students interact with faculty and peers when they are offsite?
 
The Tepper Part-Time Online Hybrid students interact with their professors in live class sessions every week, and more frequently as needed through our live video conferencing software systems. They can also interact with their professors through various communication tools provided on the Tepper Part-Time Online Hybrid website and mobile apps. Students interact with each other regularly for homework and group assignments using the same video and communication tools. Professors hold office hours via the conferencing software and are accessible in the same ways as an onsite program. And there's always email.
 
What kind of post-graduate support does the program offer Tepper MBA alumni?
 
Graduates of the Tepper Part-Time Online Hybrid program have access to all of the post-graduate support available to alumni from any other Tepper MBA program. That includes lifetime access to the Tepper Career Opportunities Center and membership in the Tepper Alumni Association, a network of enthusiastic and accomplished professionals.
 
What advice would you offer a prospective student who is seeking to enroll in your program?
 
First, think carefully about what you hope to get out of your MBA experience. It's a large investment of time and money with potentially very large rewards. Second, find a program that matches and supports those goals. Look beyond the rankings to find a program that will pay back your investment with the skills, tools, and network you need for a rewarding career trajectory. And, of course, to take a careful look at the Tepper Part-Time Online Hybrid program when you're considering where to go for your MBA!
 
Anything else that stands out about the Tepper Part-Time Online Hybrid that we should highlight?
 
The Tepper Part-Time Online Hybrid program delivers the exact same curriculum, using the exact same faculty as in our traditional-format MBA programs.  We believe is the most rigorous, and also the most rewarding, hybrid/online MBA program you can take - anywhere. We push our students very hard, and as a result- the skills and network they build in the program serve them well for the decades ahead.
Check out more interviews at Online MBA Report's Interview Series.