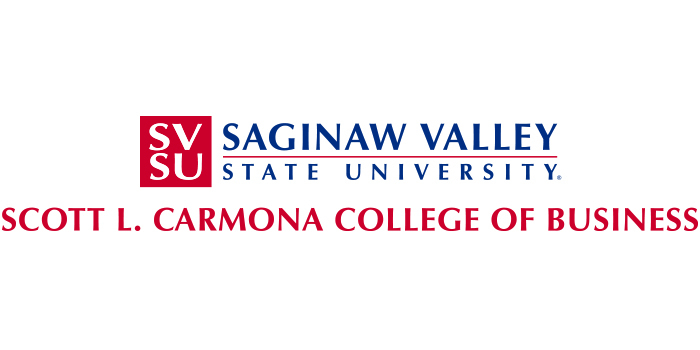 We recently had the pleasure of speaking with Yu Liu, Ph.D., Professor of Management, MBA Program Director at Saginaw Valley State University about their Online MBA program.
What is the latest news with the SVSU's online MBA: any upcoming enhancements?
We started to offer the 100% online option of the MBA program in Fall 2017 to provide more flexibility to working professionals. We believe that the 100% online program is an attractive option for working professionals and business leaders with busy work schedules and limited time for attending classes in a traditional way. Since its beginning, the online program/option has received increasing interest and currently we have about 18% of our MBA students pursuing the 100% online option. We are reviewing the current curriculum and discussing potential updates to the curriculum. We want to make sure that students who are pursuing the online MBA program can successfully complete the program in a time frame that they desire.
What type of student typically enrolls in the SVSU's MBA program?
Many of our students come from the Great Lakes Bay Region in Michigan. We also recruit students internationally. About half of our students have earned bachelor's degrees in a business related field e.g. management, marketing, international business etc., while the other half often earned a bachelor's degree in a non-business field such as physics, engineering, health science etc.. Most of our students have had professional experience by having worked at either a full-time or part-time job prior to and while pursuing their MBA degrees.    
SVSU appeals to many military and veteran students. Can you share why?
SVSU has been ranked both at the national and state levels for our military and veteran friendly policies, resources, and environment. We take great pride in keeping SVSU a top choice for military-connected students and demonstrate our commitment to them by waiving application and orientation fees, offering them priority registration, providing them a single point of contact at the university to act as their advocate, and more. Throughout the year, SVSU offers multiple programs for the military and veteran population. We host a welcome back breakfast for new and returning student veterans to connect and/or reconnect with other student veterans, an annual 5k run in honor of 9/11/2001, well-planned Veteran's Day Celebration and Memorial Day Ceremony, and other smaller events throughout the year. We believe that by hosting these events and providing a welcoming environment to our student veterans, they will continue to find their place on campus. We strive to make SVSU feel like home to our student veterans.
Can you share a short example or highlight of faculty achievement in the program?
The faculty members who deliver our online MBA program are totally committed to student success and believe in learning by doing. They are also committed to scholarship and routinely collaborate with students on research projects. For instance, during the winter 2019 semester students in Professor Mazen Jaber's Applied Integrated Marketing course completed an environmental scan and SWOT analysis project for a major not-for- profit organization in a nearby county. During the same semester students enrolled in  Professor Yu Liu's Strategic Management course completed capstone projects with several firms including Nexteer Automotive and Wanigas Credit Union, The client projects provide valuable experiential learning opportunities for our MBA students while help businesses successfully address pressing challenges and exploit potentially lucrative opportunities.
Does SVSU offer concentrations? Which are most popular and why?
We offer concentrations in both entrepreneurship and international business (certificate). To obtain the entrepreneurship concentration, students need to complete three specific graduate courses: MGT 643 (Entrepreneurship & New Venture Creation), MKT/ETM 645 (From Invention to the Market), and one of FIN 603 (Financial Entrepreneurship) and MGT/ETM 646 (Research Project on an Invention). To earn a Certificate in International Business students must complete five courses with a minimum of 12 credits from four functional areas. The Certificate can be earned simultaneous or separate from earning the MBA. In addition, students can choose three 600-lelvel business elective courses. If they are from the same discipline students will earn a concentration in that discipline. Concentrations in marketing, finance, and management are among the most popular ones.
What companies typically recruit MBAs from your program?
A number of local employers recruit MBAs from our program including Nexteer, Morley Companies, Dow Chemical, Hemlock Semiconductor, Covenant Healthcare, McLaren Bay Region, Yeo & Yeo, Chemical Bank, Quicken Loans, PNC Bank, Bosch, and Fiat-Chrysler.
What advice would you give a prospective candidate for your online MBA program?
It is important for students to be familiar with the course structure and workload expectations. Online courses usually follow a set schedule as outlined in the syllabus. They are not self-paced. Students should understand that it is their responsibility to keep track of the assignment due dates and other important deadlines. Along with using the textbook, students will be working on the content provided in the learning modules too. Online courses are equivalent to traditional face-to-face courses in terms of workload and time commitment. We encourage students to create a study schedule for them so they can keep pace with the course activities. Most of our online courses require students to complete groupwork such as cases analyses, presentations, discussions, and client projects.
It is also very important for students to be familiar with the technology used in our online courses. All of our courses use the Canvas Learning Management System. Therefore, students are expected to be proficient in the use of Canvas tools. We provide online resources to help students become proficient in using these tools. We also encourage students to contact our help desk if they have any technical questions or issues.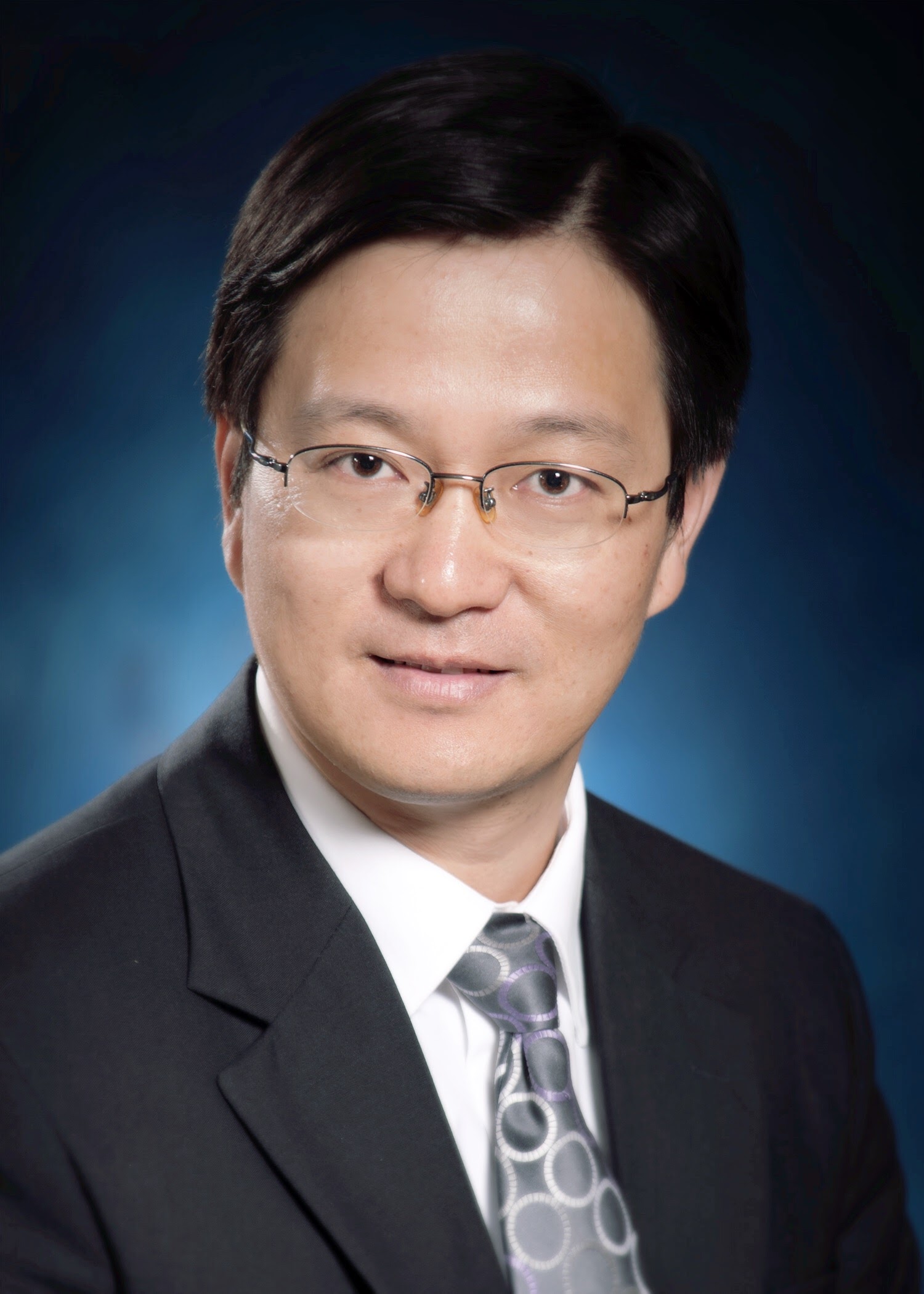 Why should a prospective MBA candidate choose the Saginaw Valley State University for their MBA?
We have a strong commitment to student success here at Saginaw Valley State University. We understand that the program will not be successful unless our students are successful both academically and professionally. That is why we have designed the structure and curriculum of the program to better accommodate the needs of working professionals and business leaders. We have rolling admission which allows students to choose the semester that's best for them to begin courses. As mentioned earlier we offer several concentrations and certificates so that our students can specialize in an area of their interest. Although we require GMAT scores as one of the admission requirements, we also offer an alternative in-house admission test and under certain circumstances GMAT waivers.
We are an institution accredited by the AACSB-International, a premier standard of achievement for business schools. This recognition is strongly supported by our faculty teaching in the MBA program, who has demonstrated exemplar teaching and published high quality work in renowned academic journals and conferences. Our MBA program has been rated Top 300 of 4,000 business programs in the nation by the Princeton Review. For five consecutive years SVSU has been recognized for its support of military-affiliated students, earning a place in the Best for Vets rankings by Military Times. Our students appreciate the networking opportunities to connect with peers and professors, the small class size, and the affordable cost to complete a quality MBA degree. Students choose Saginaw Valley State University for their online MBA degree because they have a strong belief in the quality of the education they receive from SVSU.
Tell us about the career services and professional resources that are offered to online MBA degree candidates?
Online MBA degree candidates at SVSU have a wide-range of resources available to help them matriculate through their graduate program.  These resources include:
One-on-one appointments with qualified Directors 
Resume/Cover Letter critiques
Mock Interviews (recorded and unrecorded)
Access to Co-op/Internship postings direct from employers
Online tutorial videos for professional document creation and interview preparation
Online job database exclusively available for SVSU students and alums
Part-time, on-campus student employment opportunities
Five Employment Fairs per academic year with employers seeking business degree students/alums
Interviewing & Professional Dress Workshops
Professional Dining Etiquette Workshops
Online handouts relating to salary negotiation, benefit management, and optimal job search strategies
28-page hardcopy Career Services Guide w/ sample resumes, cover letters, interview questions, and general information about available University resources
Site visits to employer partner facilities throughout the state of Michigan for a "behind-the-scenes" look at business operations
On-campus information sessions, arranged by the employer and Career Services, to learn more about specific employers and positions they have available
On-campus interviews with employers
Several of these resources can be accessed and used by students remotely.
Thanks to Yu Liu for participating. For more interviews, check out our Online MBA Report Interview Series.