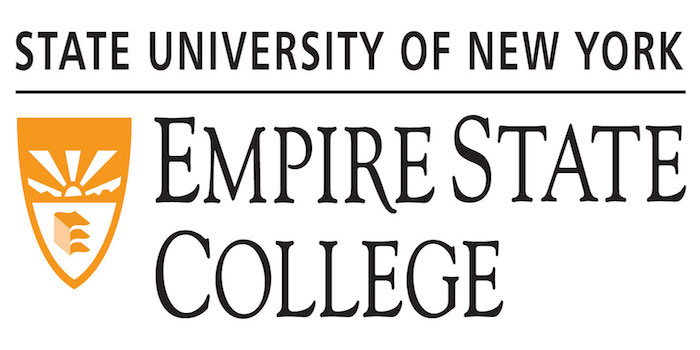 Recently we had the pleasure of discussing SUNY Empire State College's Online MBA with Nathan E. Gonyea, Interim Dean School for Graduate Studies at SUNY Empire State. The program is launching a new track in their MBA in Business Management program in Human Resource Management beginning with the Spring 2019 term.
What type of student typically enrolls in SUNY Empire State College's online MBA program? 
Most of our students are working adults and enroll in the MBA program because of the program's flexibility in terms of curriculum and format. For example, our MBA in Business Management includes an elective block that allows students to customize the degree to fit their needs. Our most popular elective areas are human resource management, project management, healthcare leadership, and nonprofit management. These elective blocks align with our 12 graduate certificate programs, which allow students to earn two credentials. Many students complete a certificate program on their way to the MBA, which allows them to display their new skills and graduate level learning to employers before they have completed the full MBA. Our online format also fits well with the busy lives of our adult learners because they can access their courses 24-7, not taking away from work or family commitments.  Military students also value the flexibility of our programs because they can access their studies while stationed abroad and when they return stateside.  
Students at Empire have the option of three MBA/MS paths, including, Health Care Leadership, and MBA in Business Management (with a focus on Management, International Business, or Human Resource Management) or an MS in Finance (Corporate, International or General).  Which one is most popular?
The MBA in Business Management is the most popular because of the flexibility to customize the degree with the elective block and embedded graduate certificates.  
Do students work as a cohort or in another way? 
Students have the flexibility to follow their own degree program but the majority follow the recommended course sequence and therefore tend to take courses at the same time as those who enrolled in the first course with them. Most students graduate on time based on the recommended course sequence.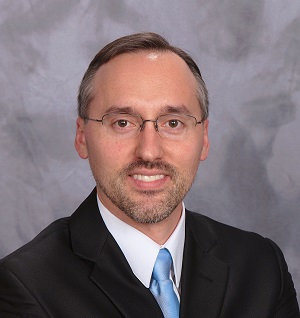 How do Empire students interact and network with each other and build community?
We have several ways in which students build community: all of the courses have communication forums, there is a student lounge in each online course, many have group projects, and some have live chat. Outside of the courses, there are opportunities to engage with other students in student organizations, such as the Graduate Student Collaborative, and college events, such as the Student Academic Conference.
Health care executives with experience typically chose the Administration in Healthcare Leadership, which is primarily online, but with executive retreats.  Can you tell us more about this hybrid online/in-person program?
The model is designed to maximize the affordances of both online and face-to-face learning. All of the program's course are delivered online. At key points in the program, such as students' first term, students and faculty come together for executive retreats that allow for collaborative learning and deep exploration into specific themes through group work, panel discussions, and guest speakers. The executive retreat themes are sequenced to match professional students evolving acquisition and application of knowledge and skills.
How do students in the online MBA program interact with faculty? 
Faculty offer open communication through the course announcement, office hours or schedule appointments, teleconferences, live chat, e-mail, and synchronous virtual class sessions. 
What is unique about the structure of your online MBA program? 
Our programs are unique in their recognition of students past learning experiences, which allows for accelerated paths to completion. For example, the MBA in Business Management program includes foundation courses that can by bypassed by students who can demonstrate they have mastered the course outcomes through a transcript evaluation or other documentation. The MBA in Healthcare Leadership offers exams that allow students to earn credit for courses whose outcomes they have already mastered through formal education or experience.  Applicable graduate-level ACE evaluated credit for military training can also be used as transfer credit in any of the MBA programs/tracks.
Can you share information about the career services and professional resources offered to online MBA degree candidates?
The college offers a full range of career development services through our Office of Career Services. These include assistance with job searches, resume building, interview skills, and maintaining a professional social network presence. All services are available to current students and alumni.
Empire offers a pathway for Veterans and Military—how does your program evaluate Vets/Active military's experience for this program?
Based on feedback from our veteran and active duty students that they prefer to enroll in our standard MBA options, we no longer offer a separate veterans and military pathway. However, we have integrated the ability of veteran and active duty students to apply graduate-level ACE evaluated military training to all of our graduate-level business programs and tracks. This provides these students with the same opportunity to receive credit for their training, while offering a greater variety of programs to choose from.
What advice would you give a prospective candidate for your online MBA program? 
My first piece of advice is to reach out to one of our graduate pre-enrollment advisors. They are experts in working with prospective students to identify the program that best fits their lives and career goals. My second piece of advice is to not underestimate the time commitment required to complete an MBA, and to begin with a manageable course load of no more than two courses a term until they get experience with amount and type of work require in graduate school. Online MBAs provide flexibility in terms of the time and location of the learning, but they have the same rigorous requirements of face-to-face MBA programs. Enrolling in too many courses in the first term can be overwhelming for many students, especially those who don't have prior experience with online learning. If you start slow in your first term, you can accelerate the pace of learning as your comfort with online and graduate learning grows.
Thanks to Nathan E. Gonyea, Ph.D. for participating. For more interviews, check out our Online MBA Report Interview Series.