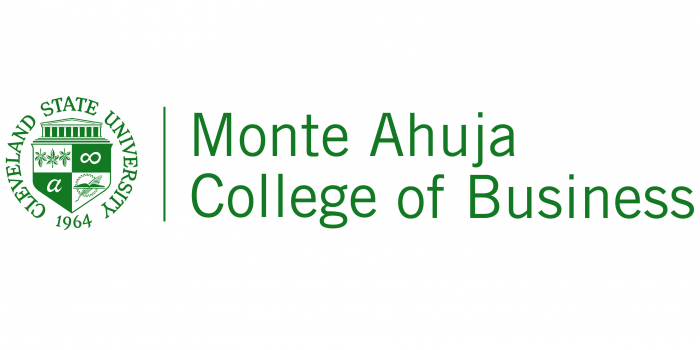 We recently spoke with Dr. Sanjay Putrevu about The Monte Ahuja College of Business of Cleveland State University's Online MBA program.  Noted for being an early AACSB online accredited business school, and it's specialized AACSB accreditation in accounting, CSU is an excellent school for a general MBA or a specialized program.
What type of student typically enrolls in Cleveland State University's online MBA program? 
The one-year Online Accelerated MBA program was designed for students with undergraduate business degrees. Most of our students hold full-time positions that make attending in-person classes difficult or have extensive travel schedules for work. We have also had active duty military enrolled in the program.
If students do not have an undergraduate business degree, we offer pre-requisite courses online for those students that they can take prior to entry into the program.
Are students required to spend time on CSU's campus in Cleveland?
No! Students are not required to spend time on campus. The entire program is offered online, including e-books and course materials that can be downloaded through the Learning Management System. 
CSU's program is AACSB accredited in both business and accounting.  How is that an advantage to your students?
AACSB accreditation is considered the hallmark of excellence in management education. There are 820 business schools or colleges in 53 countries and territories that have earned AACSB accreditation and only 187 institutions worldwide that hold the additional, specialized AACSB Accreditation in Accounting. The Monte Ahuja College of Business holds accreditation in both business and accounting, placing it in a very select group of business schools.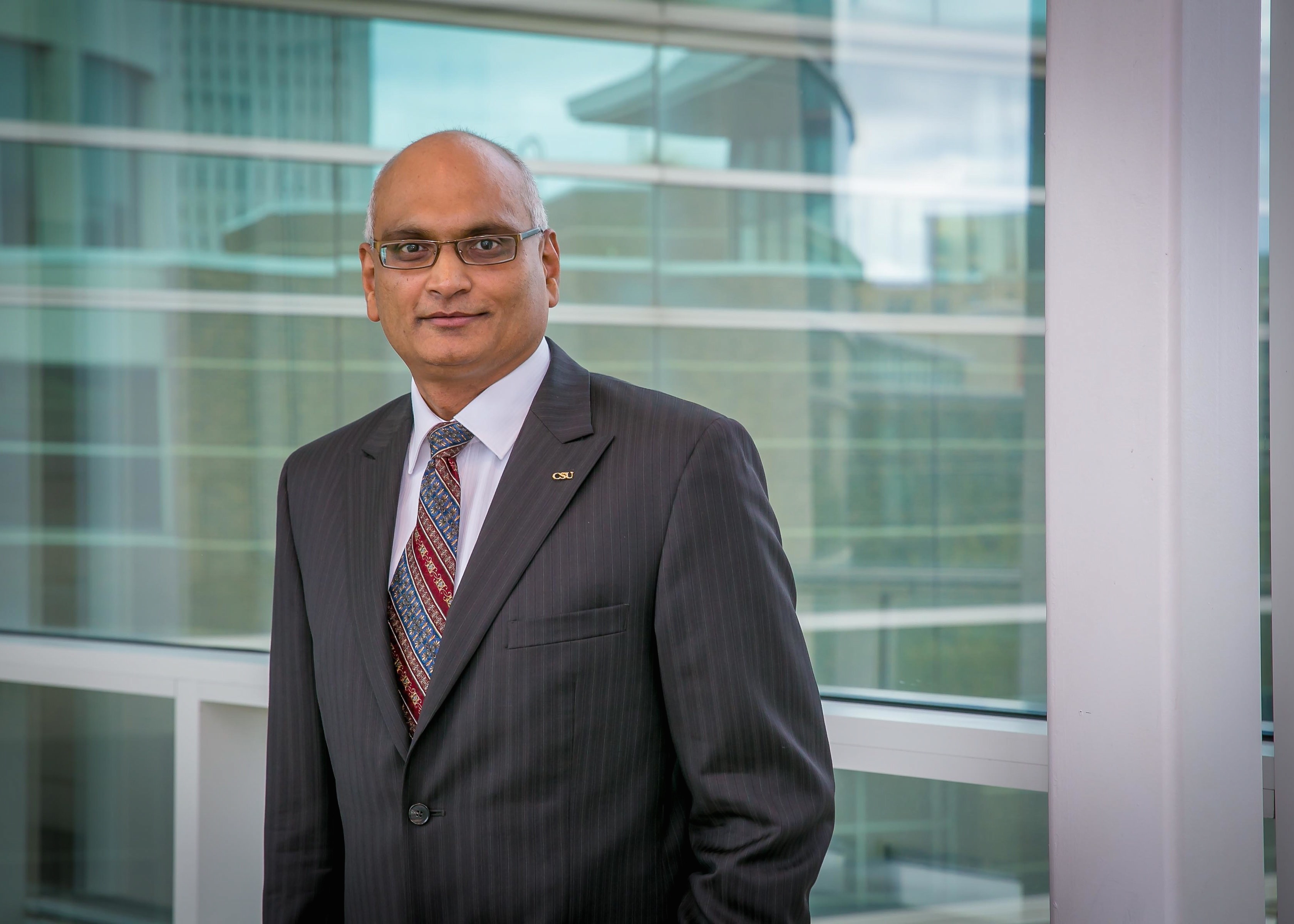 Do students work as a cohort or in another way?
The students do work in cohorts. We offer two entry periods per year, one in the Fall Semester and one in the Spring Semester.
How do students in the online MBA program interact with faculty? 
Students can interact with the faculty through our Learning Management System, via text, phone, Skype or in-person if they choose to come to campus. Our faculty are student-focused and strive to be accessible.
What is unique about the structure of your online MBA program? 
The Cleveland State University Online Accelerated MBA program was one of the first AACSB-accredited, completely online MBA programs in the U.S. Because we offer a one-year, accelerated format, it is best if students have an undergraduate degree in business, however, we do offer pre-requisite courses for those who do not.
In addition, courses are offered over an 8-week period vs. semester-long. Therefore, students take no more than 2 courses at a time to complete their MBA in one year.
Cleveland State University MBA students have several options in pursuit of their MBA, including your 1 year online Accelerated MBA.  Is this the only online option or are some of the other programs available online/hybrid?  (EMBA, Master of Accountancy, MBA in Health Care, , Master of Computer and Information Science, Master of Labor Relations/Human Resources and MBA/Juris Doctor)
Many of the courses in the traditional full- and part-time students in the MBA program are offered online and in-person. This provides our students with options and accelerates their path to degree completion. There are a few courses that are offered in  hybrid formats within the specialized graduate degree programs such as the Master of Accountancy, Master of Computer and Information Science in Information Systems and the Master of Labor Relations and Human Resources.
The MBA in Health Care Administration and MBA/Juris Doctor offer fewer online or hybrid course options due to the experiential learning components unique to each program.
The Executive MBA program is a cohort-based program, meeting regularly on-campus but with "off campus work weeks" to allow students time to engage with the content, meet in groups, etc. Our faculty are currently working on offering some Executive MBA coursework in a hybrid learning format beginning in Fall of 2019.
What kind of career services and professional resources do you offer online MBA degree candidates?
Online Accelerated MBA students have access to all of Cleveland State University's resources, including the college's Student Services Center, University Career Services, networking and professional events in the College, employer recruitment sessions, an online internship and job data bank and more.
With degrees in Accountancy, Health Care, Labor Relations/HR, Computer and IS-- what is most popular with your MBA students and why?
While our general MBA programs are the most popular graduate business programs we offer, the specialized degrees have grown in popularity due to the deep dive that they provide into content in their area. For example, many of our Master of Accountancy students sit for the CPA exam and pass on their first try. Many of our Labor Relations and Human Resources students earn SHRM certification.
How do online MBA students engage with the Centers for Outreach and Engagement?
The Online Accelerated MBA students are free to engage with any of the Centers on the Cleveland State Campus. Centers within the Monte Ahuja College of Business include The Bernie Moreno Center for Sales Excellence, The Paul J. Everson Real Estate Center, The Center for Innovation and Entrepreneurship, the Global Business Center, the Professional Development Center and the Sustainable Business Center.
Each Center has a specific focus and students may choose to engage with the special events they offer, workshops and continuing education programs. 
What advice would you give a prospective candidate for your online MBA program? 
For those considering the Online Accelerated MBA program at Cleveland State, we would tell them to take advantage of the resources at Cleveland State. The accelerated format can be daunting but it is most definitely do-able. Many of our departments offer tutoring assistance and our faculty who teach in the program are the same professors that teach in the traditional MBA courses.
Most of all, students should not be shy about reaching out for a phone or in-person appointment with a member of the faculty or a graduate business advisor.  Our faculty and staff can help match programs to a prospective student's career goals and assist with connecting prospective students with faculty who teach in the programs.
Nearly every faculty member has a terminal degree in their field of specialization – many from the world's leading business schools. They not only have tremendous expertise in their academic disciplines, they have relevant, real-word experience and are highly engaged in the community as business consultants, members of professional organizations and leadership organizations.
Thanks to Dean Putrevu for participating. For more interviews, check out our Online MBA Report Interview Series.