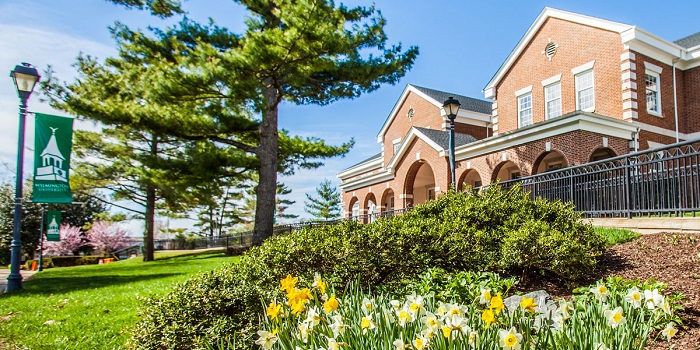 Wilmington University's IACBE-accredited MBA programs offer the flexibility and the rigor prospective students expect from a quality MBA program. Students gain the knowledge and leadership capabilities necessary to succeed in today's global business environment.  Ken Morlino, Asst. Prof./Chair MBA Programs took the time to answer our questions about the Wilmington University online MBA program.

Ken Morlino, Asst. Prof./Chair MBA Programs
What type of student typically enrolls in your online MBA program?  
Wilmington University online MBA students are comparable to MBA students who complete their degree at one of our six campus locations.  The majority of Wilmington MBA students are working professionals completing their degree while fulfilling their professional and personal obligations and goals.  The majority of MBA students complete the degree within two years on a half-time credit hour basis which is six credits per semester.  However, many students register complete the MBA as full-time graduate students defined as nine credits up to a maximum of 12 credits per semester.  
Are students required to spend time on campus?
No.  Campus visits for our students completing one of seven fully online MBA programs are not required to spend time on one of our campuses.  Students can complete any of the online MBA options wherever they reside, eliminating the need for any campus visits.  The full range of services available to on campus students is available to our fully online students.  
How do students in the online MBA program interact with faculty? 
Students in online MBA classes interact in multiple ways.  The most common method is through discussion board postings and email.  Through Blackboard faculty and students have the opportunity to interact synchronously in real-time using Blackboard Collaborate which combines audio, video, and desk-top sharing.  Faculty post office hours or schedule office hours by appointment, which can be facilitated via phone, email, Collaborate or some combination of these methods. 
What is unique about the structure of your online MBA program? 
Our online MBA programs mirror the characteristics and advantages of our location-based MBA programs.  The primary unique feature of the Wilmington University MBA is our professionally experienced faculty practitioners, many of which are doctoral-qualified in addition to bringing multiple years of professional experience in their teaching field.  MBA students work with faculty who bring a significant amount of practical content and experience to their courses.  Additional strengths of the MBA program are its flexible 7-week block scheduling with six entry points per year, and our highly competitive tuition rates.  The size of our MBA program facilitates flexibility for student scheduling given the large number of available sections each 7-week block. 
What opportunities do online MBA students have for networking?
Online students have opportunities to network through their study groups and discussion board activities.  In addition quite a large number of MBA students utilize LinkedIn to expand their online presence.  
Do you offer career services and professional resources to online MBA degree candidates?
Wilmington University MBA online students have complete access and support from the University office of Career Services.
What advice would you give a prospective candidate for your online MBA program? 
Advice for prospective online MBA students includes the ability to budget one's time effectively, be proactive, comfortable with learning in an online environment, be an independent learner yet be able to work collaboratively with other students and faculty, and be comfortable with online research taking full advantage of the excellent University library staff and services.
Check out more interviews at Online MBA Report's Interview Series.