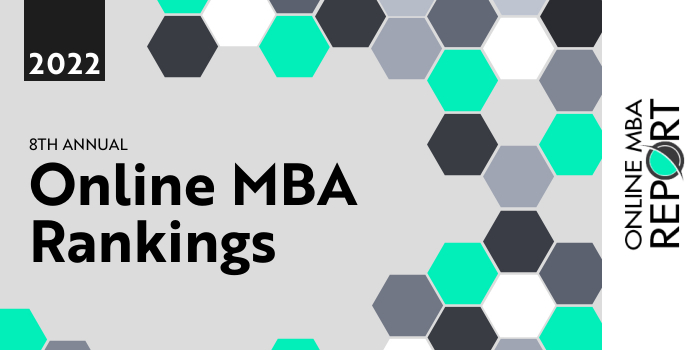 Our 2022 rankings of the Top Online MBA Programs in Washington. For an explanation of ranking criteria, click here.
Top Online MBA Programs in Washington - 2022 College Rankings

| Ranking | School | City |
| --- | --- | --- |
| 1 | University of Washington | Seattle |
| 2 | Washington State University | Pullman |
| 3 | Northwest University | Kirkland |
| 4 | City University of Seattle | Seattle |
1. University of Washington, Seattle, Washington

The Michael G. Foster School of Business at University of Washington (UW Foster) has a Hybrid MBA Program that allows students to complete 95% of the program online and 5% on campus. The Hybrid MBA is the first program of its kind at Foster.
The online component for the program consists of a combination of guided independent work supplemented with virtual teamwork, Foster Live sessions (60-90 minute interactive sessions with Foster faculty and Hybrid classmates for weekly class), and optional Thursday evening online review sessions. The in-person component consists of a mandatory three- to five-day intensive, on-campus immersion at the beginning of each quarter.
The curriculum for this AACSB-accredited program consists of 50 credits of core courses and 12 credits of electives that are exclusive to the Foster Hybrid MBA program. Elective examples include International Study Tour, Successful Negotiations, Digital Strategies & Systems, Product Management, Leading Organizational Change, Sustainable Design of Global Supply Chains, Marketing Analytics, Foundations of Entrepreneurship, and Behavioral Finance.
Other Foster Hybrid MBA features include hands-on case analysis, support through workshops, training, and coaching sessions, and the opportunity to attend networking events with employers on the UW campus.
Graduates of the Foster MBA Programs at University of Washington work in areas such as marketing and sales, consulting, finance and accounting, operations and logistics, and general management. Recent hiring companies for Foster MBA graduates include Deloitte, Amazon, Nike, PwC, Starbucks, Accenture, Walmart, Cisco, Goldman Sachs, Zillow, BMO, Apple, Ecolab, Liberty Mutual, Abbott Laboratories, Dell, eBay, and Verizon.
University of Washington (UW) is accredited by the Northwest Commission on Colleges and Universities (NWCCU) and is a member of the Association of American Universities (AAU). Founded in 1861 as the Territorial University of Washington, UW is one of the oldest universities on the West Coast. The school serves nearly 55,000 students across three campuses—UW Seattle, UW Bothell, and UW Tacoma. More than 550 programs are available across all UW campuses and online. Programs are housed in 15 academic colleges and schools.
2. Washington State University, Pullman, Washington

Carson College of Business at Washington State University (WSU) has an AACSB-accredited Online MBA Program with four concentration options and a General Track. Students will receive a Graduate Certificate upon completion of any concentration. Options include International Business, Finance, Hospitality Business Management, and Marketing.
Consisting of 36 credit hours for students with a bachelor's degree, the Carson Online MBA includes an international field study option. Students recently traveled to Prague where they learned from local professors and experts, met classmates in person, and networked with business professionals. The experience covered a wide range of topics specific to Prague along with tours of cultural landmarks.
The Carson Online MBA Program may be completed in as few as 22-29 months and the GMAT is not required for qualified applicants. Some of the top hiring companies for WSU Carson MBA graduates include Apple, Goldman Sachs, Amazon, and Google. Other companies that have hired WSU Carson graduates include Intel, Boeing, Marriott, The Vanguard Group, The Ritz-Carlton, Dubai, Hitachi Data Systems, MGM Resorts International- Bellagio Resort Las Vegas, Silver Creek Capital Management, Bank of America, Hyatt, Nordstrom, and Marriott International, Inc.
Washington State University WSU is accredited by the Northwest Commission on Colleges and Universities (NWCCU). Established in 1890, WSU began as Washington State Agricultural College and School of Sciences. In 1905, the name changed to State College of Washington, and finally to Washington State University in 1959. The school, which serves 19,900 students from 50 states and 98 countries, offers nearly 430 majors, minors, specializations, professional programs, and graduate degrees across 11 colleges.
3. Northwest University, Kirkland, Washington

The College of Business at Northwest University (Northwestern U) is accredited by the Accreditation Council of Business Schools and Programs (ACBSP). Program options include undergraduate and graduate degrees in Accounting, Business Administration, Management, and Marketing. The MBA Program here can be completed entirely online in two years. The program consists of 36 credit hours, it is delivered in a flexible, asynchronous format, and it requires six credits of electives allowing students to develop skills in additional areas of business. 
Core requirements for the Northwest U Online MBA include Corporate Strategy, Organizational Management, Marketing Management, Faith, Ethics and Business, Operations Management, Financial Management, Business Innovation and Research, Applied Economics for Managers, Project Management, and Intermediate Accounting for Managers. Students complete one course at a time and each course is eight weeks. Classes are small and collaborative, and students have full access to the Northwest University library, the career services center, and other on-campus amenities.
The Northwest University Online MBA Program has two start times—September and January—and the GMAT is not required for students who have at least a 3.0 undergraduate GPA.
Northwest University is accredited by the Northwest Commission on Colleges and Universities (NWCCU). Founded in 1934, NU is a Private Christian Liberal Arts University that serves more than 1,000 students enrolled in more than 50 programs delivered on campus and online.
4. City University of Seattle, Seattle, Washington

City University of Seattle (CityU) houses the School of Management—home to the MBA Program. Consisting of 39-51 credit hours, the program has three delivery methods: On Campus, Online, and Mixed Mode. All options provide access 14 "stackable" emphasis areas including. Examples include Lean Six Sigma, Project Management, Public Accounting, Global Management, Change Leadership, Technology Management, Entrepreneurship, Data Analytics, Finance, and Management Accounting.
The CityU Online MBA is the most flexible MBA option. Courses for the program are taught in a virtual classroom environment that allows students to log in to check assignments, discussion topics, and videos on their own time. Course examples for the program include Entrepreneurship and the Art of Creative Thinking, Operations and Technology Management, Leadership, Influence, and Currency of Trust, Design Thinking for Innovation, Global Political Economy, and Ethics and Social Impact.
All MBA Programs at City University of Seattle are accredited by the Accreditation Council for Business Schools and Programs (ACBSP). Students can students can complete the program in as few as 18 months.
City University of Seattle graduates have been recruited by major Seattle-based companies and organizations, government agencies, and corporations around the world. Examples include Starbucks, Apple, the Department of Defense, Seattle Public Schools, Amazon, Microsoft, T-Mobile, Boeing, YouTube, Accenture, and The Walt Disney Company.
City University of Seattle is a private nonprofit university that serves more than 6,300 students across North America, Asia, and Europe. Founded in 1973 and headquartered in Seattle, Washington, CityU offers more than 100 programs of study leading to an undergraduate degree, graduate degree, or certificate.