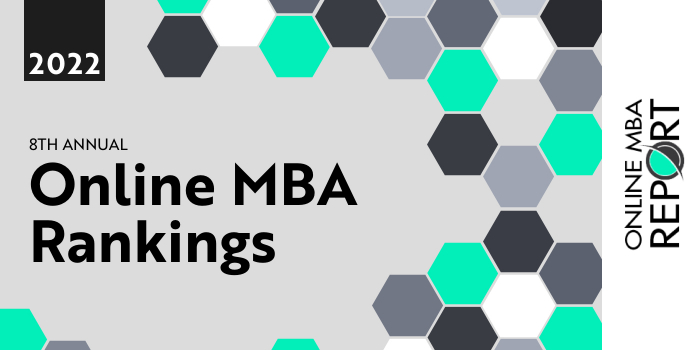 Our 2022 rankings of the Top Online MBA Programs in Iowa. For an explanation of ranking criteria, click here.
Top Online MBA Programs in Iowa - 2022 College Rankings

| Ranking | School | City |
| --- | --- | --- |
| 1 | University of Iowa | Iowa City |
| 2 | Drake University | Des Moines |
1. University of Iowa, Iowa City, Iowa

The Iowa MBA at University of Iowa (U of Iowa) is available 100% online, on campus, or a combination of both. Housed in the Tippie College of Business, the program features small class sizes, a part-time schedule, and concentrations leading to a Certificate in Innovation, Business Analytics, Leadership, Finance, Marketing, and Healthcare Management. This means, students can graduate with two credentials instead of one.
Another feature of the Iowa MBA is the Global Learning Opportunities (GLO) Program. These weeklong, international travel courses allow students to travel to business centers around the world to study how they operate and immerse in local culture. GLO includes corporate visits, related cultural excursions, and networking with business professionals and alumni. GLO is a for-credit program and it is open to all MBA students. Past destinations include Argentina and Uruguay, Singapore and Vietnam, Italy and Greece, United Arab Emirates, Hong Kong and Mainland China, and Hungary, Austria, and Czech Republic.
Online MBA students have access to personal career coaching, leadership assessments, and Webinars on strategic networking, salary negotiation, and how to maximize the Iowa MBA. 
Graduates of the Tippie College of Business at University of Iowa have been hired by Fortune 500 and other major companies such as Amazon, Tesla, Bank of America, Caterpillar, General Mills, Goldman Sachs, IBM, CDW, PepsiCo, UnitedHealth Group, Hormel Folds, Allstate, CBRE Group, State Farm Insurance, Wells Fargo, Deloitte, EY, KPMG, PwC, Uline, New York Life, Northwestern Mutual, GEICO, U.S. Bank, ALDI, Northern Trust, AT&T, Fifth Third Bank, and University of Iowa Hospitals & Clinics.
University of Iowa is accredited by The Higher Learning Commission (HLC). University of Iowa was Founded in 1847 and serving 31,200 students, U of Iowa is the state's oldest and second largest college. The school offers 200 undergraduate areas of study and more than 100 graduate areas. Programs at U of Iowa are administered across 12 academic colleges.
2. Drake University, Des Moines, Iowa
The College of Business and Public Administration (CBPA) at Drake University has an Online MBA that can be completed in two years, attending part-time. Consisting of 36 credit hours and courses led by expert faculty, the Drake CBPA Online MBA features six-week asynchronous courses, six emphasis areas, Professional Development Seminars, and the option to customize a focus area from all specialization courses offered. 
Emphasis areas include Cybersecurity, Leadership & Human Capital Development, Health Care Management, Public & Nonprofit Management, Business Analytics, and Accounting. Students in all emphasis areas will complete two Foundation courses: Corporate Governance & Ethics and Leading with Date, along with Core courses such as Business Government and Global Economy, Strategic Business Processes, Corporate Finance, Information Technology and Business, Leadership & Human Capital Development, and Creating Customer Value Through Marketing.
Graduates of the Online MBA at Drake University are prepared to pursue leadership roles in just about every industry. Examples include Human Resource Manager, Financial Manager, Management Analyst, It Manager, Business Operations Manager, Management Consultant, Project Manager, and Logistics Manager.
Drake University is accredited by The Higher Learning Commission (HLC). Founded in 1881 and named for Civil War General Francis Marion Drake, Drake serves nearly 5,000 students from 49 states and 26 countries. More than 120 programs are available across colleges and schools including the College of Arts and Sciences, School of Education, College of Business and Public Administration, John Dee Bright College, School of Journalism and Mass Communication, School of Law, and College of Pharmacy and Health Sciences.