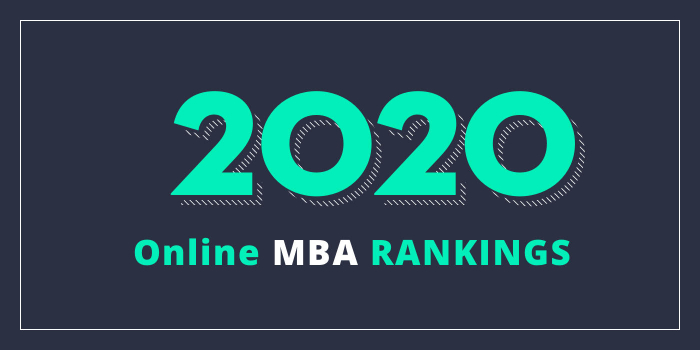 Our 2020 rankings of the Top Online MBA Programs in Washington. For an explanation of ranking criteria, click here.
Top Washington Online MBA Programs - 2020 Rankings

| Ranking | School | City |
| --- | --- | --- |
| 1 | Washington State University | Pullman |
| 2 | University of Washington | Seattle |
| 3 | City University of Seattle | Seattle |
1. Washington State University, Pullman, Washington

In 2015, Washington State University (WSU) celebrated its 125th birthday. Established in 1890, the school began as Washington State Agricultural College and School of Sciences. The name changed to State College of Washington in 1905, and finally, to Washington State University in 1959. The school serves around 21,000 students from 48 states and 106 countries, it offers more than 500 study abroad programs in over 48 countries, it houses more than 330 registered student organizations, and it offers hundreds of academic programs in 11 colleges.
The Carson College of Business at WSU offers a 36 credit hour online MBA with four concentrations and a General Track. Concentrations include Marketing, Finance, International Business, and Hospitality Business Management. The program may be completed in as few as 22-29 months and the GMAT is not required for qualified applicants.
Two major highlights of the program are the optional international field study and the option to earn a nine-credit graduate certificate upon completion of any concentration. For 2020, the international field study option offers the opportunity to travel to Prague. Students will learn from local professors and experts, meet classmates in person, and network with professionals outside the U.S., helping students build confidence to venture into overseas markets after graduation. A wide range of topics specific Prague will be covered, in addition to tours of cultural landmarks.
The Carson online MBA experience closes with three capstone courses for an additional six credits. All coursework is entirely online and may be completed in as few as 22-29 months.
2. University of Washington, Seattle, Washington

The University of Washington's three campuses (Seattle, Bothell, and Tacoma) offer more than 613 degree options across 312 programs to a student body of more than 59,000. The Michael G. Foster School of Business at University of Washington (UW Foster) offers a hybrid MBA program that can be completed mostly online. This two-year, interactive program is the first of its kind offered by Foster and it allows students to complete 95% of the program online and 5% on campus. Course highlights for the 62 credit hour program include Business Analytics, Competitive Strategy, Domestic & International Economic Conditions, Decision Modeling, Digital Marketing Strategies & Systems, Foundations of Entrepreneurship, Global Strategy, and Leading Organizational Change.
Other program highlights include support through workshops, training, and coaching sessions, the opportunity to meet with faculty and peers each quarter for networking, and the opportunity to attend networking events with employers on the UW campus.
The Foster School of Business is AACSB-accredited.
3. City University of Seattle, Seattle, Washington

Founded in 1973 and serving nearly 7,000 students City University of Seattle (CityU) offers career-relevant degrees through the doctoral level. The School of Management here offers an online MBA with 10 emphasis areas. Options include Accounting, Change Leadership, Entrepreneurship, Finance, Global Management, Global Marketing, Human Resource Management, Project Management, Technology Management, and the MBA with Electives.
Classes for this 48 to 54 credit hour program are taught in a virtual classroom environment that allows students to log in to check assignments, discussion topics, and video. Students "collaborate and discuss topics with one another on a Portal, within this virtual classroom and on a system called Blackboard," says the school.
For students who prefer a hybrid program, the School of Management also offers a "mixed-mode" delivery format. This delivery format allows students to complete part of the degree in class and part online. All MBA programs at City University of Seattle are accredited by the Accreditation Council for Business Schools and Programs (ACBSP).