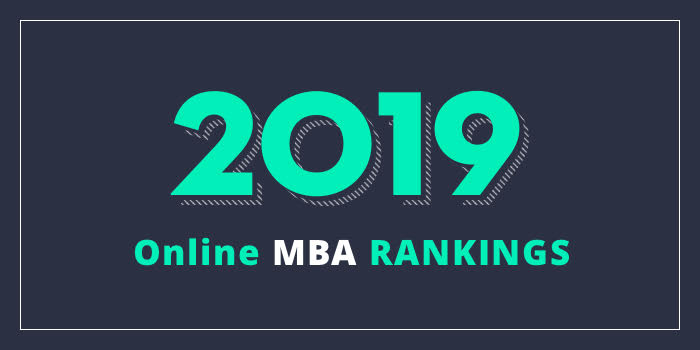 Top Online MBA Program in Washington, DC - 2019 Rankings

| Ranking | School | City |
| --- | --- | --- |
| 1 | George Washington University | Washington, DC |
Our 2019 ranking of the Top Online MBA Program in Washington, DC. For an explanation of ranking criteria, click here.

1. George Washington University, Washington, D.C.
The School of Business at George Washington University (GWU) offers an Online Healthcare MBA that may be completed in just two years and up to five, and a Traditional MBA that may be completed in two to five years. Both programs require 55.5 total credit hours of study including 28.5 credit hours of core courses and 27 credit hours of elective courses for the Traditional MBA, and 31.5 credit hours of core courses, 12 healthcare electives, and 12 general electives for the Healthcare MBA.
The Healthcare MBA is delivered 100% online (or hybrid) and features specialized electives such as Service Line and Project Management, Managing the Skilled Nursing Facility, and Physician Practice Management. Designed for professionals on the path to becoming Health Care Managers, Administrators, and Executives, the program also offers the option to complete one of seven graduate certificates offered by the GW School of Medicine and Health Sciences as part of the curriculum. Clinical Research Administration, Integrative Medicine, and Regulatory Affairs are just a few options.
The Traditional MBA Program may be completed 100% online or in hybrid format. The program offers optional concentrations in Consulting, Finance, Global Management, Government Contracts, Information Systems & Technology Management, and Project Management. Students may choose up to two concentrations or they may customize their electives to create their own focus area. Electives may be chosen from the schools of Business, Health Sciences, Public Health, Law, and more. Elective courses may also serve to add a graduate certificate to this Traditional MBA.
The GWU Online MBA curriculum also includes Business and Society (a required 1.5 credit on-site residency course in Washington, DC) and a 1.5 credit Information Systems and Technology Management selective course. Students are offered nine opportunities to complete the on-site course, which offers a firsthand look through visits to the Federal Reserve, the US Congress, and the World Bank.
Both AACSB-accredited programs offer three start times (August, January, or May), and optional short-term study abroad opportunities in places such as Denmark, Israel, Mexico, and many others.