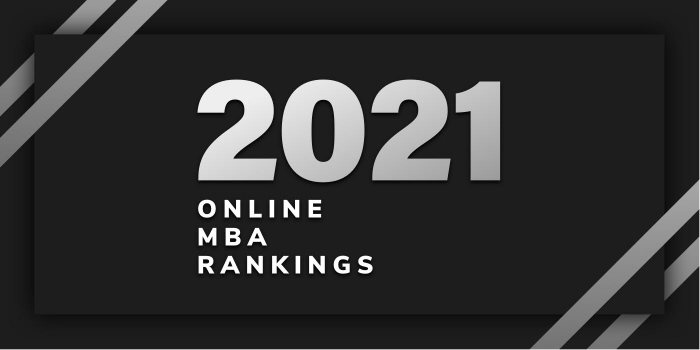 Our 2021 rankings of the Top Online MBA Programs in Washington. For an explanation of ranking criteria, click here.
Top Online MBA Programs in Washington - 2021 Rankings

| Ranking | School | City |
| --- | --- | --- |
| 1 | Washington State University | Pullman |
| 2 | University of Washington | Seattle |
| 3 | City University of Seattle | Seattle |
1. Washington State University, Pullman, Washington

Established in 1890, Washington State University (WSU) began as Washington State Agricultural College and School of Sciences. The name changed to State College of Washington in 1905, and finally, to Washington State University in 1959. The school, which serves nearly 20,000 students from 50 states and 98 countries, offers 565 study abroad programs in over 70 countries, it houses 260+ registered student organizations, and it offers more than 200 degrees and majors in 11 colleges.
The Carson College of Business at WSU offers an AACSB-accredited online MBA with four concentrations and a General Track. Concentrations include Finance, Hospitality Business Management, International Business, and Marketing. The program may be completed in as few as 22-29 months and the GMAT is not required for qualified applicants.
Two major highlights of this 36 credit hour program are the optional international field study and the option to earn a nine-credit graduate certificate upon completion of any concentration. In July 2021, the international field study option offers the opportunity to travel to Prague. Students will learn from local professors and experts, meet classmates in person, and network with professionals outside the U.S., helping students build confidence to venture into overseas markets after graduation. A wide range of topics specific Prague will be covered, in addition to tours of cultural landmarks.
The WSU Carson Online MBA experience closes with three capstone courses for an additional six credits. All coursework is entirely online and may be completed in as few as 22-29 months.
2. University of Washington, Seattle, Washington
University of Washington (UW) has three campuses (Seattle, Bothell, and Tacoma) that offer more than 600 degree options to a population of just over 57,500 students. The Michael G. Foster School of Business at University of Washington (UW Foster) offers a hybrid MBA program that can be completed mostly online.
This two-year, interactive program is the first of its kind offered by Foster and it allows students to complete 95% of the program online and 5% on campus. The online component consists of a combination of guided independent work supplemented with virtual teamwork, Foster Live sessions (60-90 minute interactive sessions with Foster faculty and Hybrid classmates for weekly class), and optional Thursday evening online review sessions. The in-person component consists of a mandatory three- to five-day intensive, on-campus immersion, at the beginning of each quarter.
The curriculum for the program is comprised of 52 credits of core courses and 10 credits of Hybrid MBA electives. Due to the unique online and in-person format, Hybrid MBA electives are exclusive to the Foster Hybrid MBA program. Elective highlights include Behavioral Finance, Digital Marketing Strategies & Systems, Foundations of Entrepreneurship, International Study Tour, International Supply Chain Management, Leading Organizational Change, Mergers & Acquisitions, Negotiations, Product Management, Real Estate Finance, and Tools for Big Data: Business Analytics.
Students in the program will also benefit from "hands-on case analysis," says the school, which allows them to "examine real-world business problems and learn how to best evaluate a situation by applying concepts and strategies acquired throughout the program."
Other program highlights include support through workshops, training, and coaching sessions, and the opportunity to attend networking events with employers on the UW campus.
The UW Foster School of Business is AACSB-accredited.
3. City University of Seattle, Seattle, Washington

Founded in 1973 and serving nearly 6,400 students, City University of Seattle (CityU) offers career-relevant degrees through the doctoral level. The School of Management offers an Online MBA consisting of 48-54 credit hours and 10 emphasis areas. Options include Accounting, Change Leadership, Entrepreneurship, Finance, Global Management, Global Marketing, Human Resource Management, Project Management, Technology Management, and the MBA with Electives.
Classes for the CityU Online MBA are taught in a virtual classroom environment that allows students to log in to check assignments, discussion topics, and videos. Students "collaborate and discuss topics with one another on a Portal, within this virtual classroom and on a system called Blackboard," says the school.
For students who prefer a hybrid program, the School of Management also offers a "mixed-mode" delivery format that allows students to complete part of the degree in class and part online. All MBA programs at City University of Seattle are accredited by the Accreditation Council for Business Schools and Programs (ACBSP).
Program alumni are employed at Seattle's top companies, including Amazon, Boeing, Microsoft, and Starbucks.