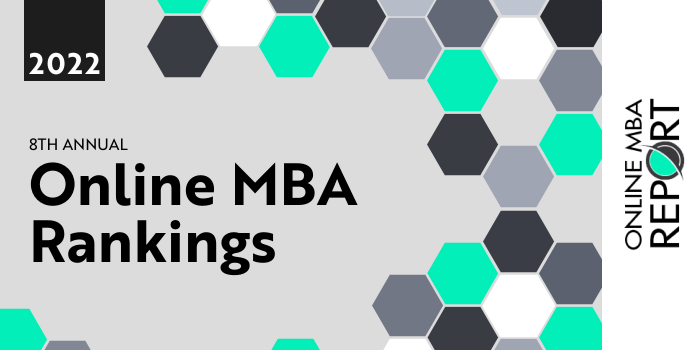 Our 2022 ranking of the Top Online MBA Programs in South Carolina. For an explanation of ranking criteria, click here.
Top Online MBA Programs in South Carolina - 2022 College Rankings

| Ranking | School | City |
| --- | --- | --- |
| 1 | Clemson University | Clemson |
| 2 | The Citadel | Charleston |
1. Clemson University, Clemson, South Carolina

The Wilbur O. and Ann Powers College of Business at Clemson University's launched an Online MBA Program in 2019 designed for professionals with 2+ years of work experience. Provided on a part-time basis, this AACSB-accredited program provides the opportunity to earn a certificate in growing fields such as Business analytics, CyberSecure Business Practices, Technology Entrepreneurship and Reliability Engineering.
Other program features include access to technology training, including workshops in Google Analytics, Microsoft Excel, and Adobe Creative Suite, career services workshops ranging from mock interviews to resume reviews, and the Innovative Leadership Series, featuring local and national business leaders covering topics related to entrepreneurship, analytics, innovation, technology, and leadership. Students will also attend conferences and seminars such as "MBA Seminar: Managing Your Career," they will participate in networking events, and have study abroad opportunities in places such as Rome, Paris, and the UK.
Graduates of the Clemson University Online MBA Program enjoy a 95% job placement rate. Some of the top hiring companies for Clemson University graduates include Deloitte, Wells Fargo, Ally Financial, Prisma Health, Lockheed Martin, Accenture, State Farm, Kimley-Horn, Bank of America, Atrium Health, and Medtronic.
Clemson University is accredited by the Southern Association of Colleges and Schools Commission on Colleges (SACSCOC). The school opened as Clemson Agricultural College in 1893 with 446 students. Today, Clemson University serves 26,400 students, making it the second largest university in South Carolina. The school offers more than 200 degree programs and 90+ minor options across 10 colleges and dozens of departments and schools.
2. The Citadel, Charleston, South Carolina

The Tommy and Victoria Baker School of Business (BSB) at The Citadel has an AACSB-accredited MBA Program that consists of two essentials courses, seven core courses, two electives, and a Capstone, for a total of 36 credit hours. All Citadel BSB MBA students are required to take and complete the Principled Leadership Seminar course in the first semester of the program. Students have the option to add the Technical Project Management Certificate or the Leadership Certificate to enhance the degree and all courses are delivered online using Canvas.
Core courses for the Citadel Online MBA Program include Managing Innovation, Ethical Leadership and Organization Behavior, Information technology Management, Accounting for Executives, Quantitative Methods for Operations Management, Corporate Financial Management, and Strategic Marketing. Students have three options for the Capstone: Global Business Strategy, Business Plan, or Strategic Consulting Experience. The Capstone is worth three credits.
Graduates of the MBA Programs at The Citadel are prepared for careers with the U.S. Military, corporations, non-profit organizations, medical systems, and more.
The Citadel is accredited by the Southern Association of Colleges and Schools Commission on Colleges (SACSCOC). Founded in 1842, Citadel is a public senior military college comprised of the Tommy and Victoria Baker School of Business, the School of Engineering, Zucker Family School of Education, the School of Humanities and Social Sciences, Swain Family School of Education, and the Department of Leadership Studies.
Also known as the Military College of South Carolina, The Citadel serves 3,300 students enrolled in 31 undergraduate majors and 57 minors, pre-health and pre-law programs, and dozens of graduate degree programs.