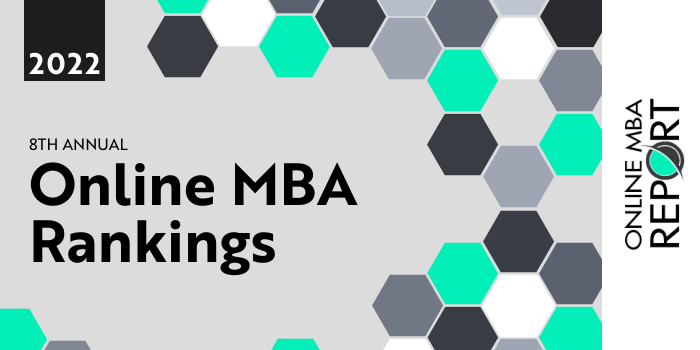 Our 2022 rankings of the Top Online MBA Programs in North Carolina. For an explanation of ranking criteria, click here.
Top Online MBA Programs in North Carolina - 2022 College Rankings

| Ranking | School | City |
| --- | --- | --- |
| 1 | University of North Carolina at Chapel Hill | Chapel Hill |
| 2 | North Carolina State University | Raleigh |
| 3 | East Carolina University | Greenville |
1. University of North Carolina at Chapel Hill, Chapel Hill, North Carolina
Kenan-Flagler Business School at University of North Carolina at Chapel Hill (UNC-Chapel Hill) has been educating business students for more than 100 years. Serving nearly 3,500 students, the school has five MBA programs, including a STEM-designated Online MBA known as the MBA@UNC. Consisting of 66 credit hours, this  program allows students to tailor their studies, with 40 ways to earn elective credit in five concentration areas including Data Analytics and Decision Making, Entrepreneurship, Strategy and Consulting, Finance, and Marketing.
Coursework for the MBA@UNC Program is delivered via video content, lectures, and roundtable discussions that are accessible 24/7 from the online platform. Course and elective examples include The Business of Energy Consulting, Strategy of Project Finance, Leading in the Middle: Organization and Culture, Sustainability Reporting & Certification, Innovation and Entrepreneurship in Developing Economies, Python for Business Analytics, Technology Strategy and Business Innovation, and Global Brand Strategy.
MBA@UNC students will have opportunities to interact with professors and peers during on-campus summits and live online class sessions. Experiential learning programs provide additional opportunities to interact with professors and peers, and with corporations around the world through travel to major business centers such as London, Johannesburg, Singapore, and Istanbul.
Other experiential learning programs include Student Teams Achieving Results (STAR) and Doing Business In (DBI). STAR students will work in teams, with one student serving as Project manager, on projects for real companies. Just a few STAR partners include Coca-Cola, NASCAR, UnitedHealthcare, Lenovo, KIND, and Procter & Gamble. DBI provides the opportunity to study abroad at a UNC Kenan-Flagler MBA exchange partner school. DBI students will spend one to three weeks exploring how business is conducted in a global setting.
Examples of DBI topics and locations include: Sustainability in Copenhagen, Denmark; Innovation Week in Vienna, Austria; Digital Marketing in Helsinki, Finland; General Management in Sao Paulo, Brazil; Entrepreneurship & Innovation in Tel Aviv, Israel; and Doing Business in China at Peking University.
The MBA@UNC Program can be completed in 21 months through the Accelerated Track, in 24 months (Standard Track) or 27 months (extended Track). Note that the program can also be completed in as few as 18 months or as many as 36, depending on the student's schedule. However, on average, students will complete the program in 24 months. The MBA@UNC Program is AACSB-accredited.
University of North Carolina at Chapel Hill is accredited by the Southern Association of Colleges and Schools Commission on Colleges (SACSCOC). Founded in 1789, UNC-Chapel Hill welcomed its first students in 1795, becoming the first and only public university in the U.S. to award degrees in the 18th century. Today, UNC-Chapel Hill serves more than 31,500 students enrolled in over 250 bachelor's, master's, and PhD programs across 14 colleges and schools.
2. North Carolina State University, Raleigh, North Carolina

Poole College of Management at North Carolina State University (NC State) was established in 1992. Serving more than 3,500 students Poole is fully accredited by AACSB. For students seeking a flexible MBA program, Poole College of Management has a Professional Online MBA that requires just two three-day residencies at NC State's main campus in Raleigh. Otherwise all coursework for the program, known as the Jenkins MBA, may be completed entirely online. Active duty military personnel may waive the residency requirement and replace it with elective courses. Both accelerated and flexible program options are available, allowing students to complete the program in as few as 21 months or up to six years. Start times are in the fall or spring semester. 
Jenkins MBA students will connect with peers, professors, and guest speakers, through online presentations, videos, and podcasts. They will have opportunities to work in virtual teams on group projects and meet with professors outside of class during office hours through online chat, email, a virtual collaborative space, and by phone.
Consisting of 40 credit hours, the Jenkins Online MBA provides access to courses through WolfWare—NC State's online learning management system, which utilizes tools such as Zoom, streaming video files, Moodle, and discussion boards. Jenkins online students receive technical support through the NC State DELTA Department and they have access to the Jenkins Career Management Center.
Course examples for the program include Ethical Thinking for Managers, Creating Value in Organizations, Marketing Management and Strategy, Data Driven Managerial Decisions, Principles of Operations & Supply Chain Management, and Leading People. Jenkins MBA students may specialize in an area through 14 required elective credits. Elective examples include Innovation and the Internet of Things Marketplace, Technology Entrepreneurship and Commercialization, Digital Marketing, Experience Innovation and Strategic Design, Data Engineering, Management and Warehousing, Product Design and Development, and Operations Analysis.
In addition to internship opportunities and required practicums with corporate partners, the Jenkins Online MBA encourages students to participate in the Study Abroad Program, which includes immersive experiences in places such as France, Germany, and the Czech Republic.
Graduates of the Jenkins MBA Program at North Carolina State University enjoy a 97% employment rate within three months of graduation. Some of the top hiring companies for Jenkins MBA graduates include IBM, Lowe's, Bank of America, and NetApp. Graduates have also been recruited by companies such as Apple, Chevron, Nestle Purina, Belle and Howell, IBM, American Airlines, First Citizens Bank, Cinemark Holdings, Bayer, and Hanesbrands Inc.
North Carolina State University is accredited by the Southern Association of Colleges and Schools Commission on Colleges (SACSCOC). Established in 1887 as a land-grant institution focusing in agriculture and engineering, the school held its first classes in the fall of 1889 with just 72 students, six faculty members, and one building. Today, NC State has more than 9,000 faculty and staff members that serve 37,555 students, making it the largest of the 16 higher-education institutions in the University of North Carolina System. More than 300 undergraduate majors, master's degrees, and doctoral programs are offered across 11 colleges, 68 departments, and The Graduate School.
3. East Carolina University, Greenville, North Carolina

In 2005, East Carolina University (ECU) became the first school in the state to offer a fully accredited 100% Online MBA. The on-campus program has been AACSB accredited since 1967 and a Hybrid MBA is available. Housed in the College of Business (COB), the Online MBA Program allows students to tailor the program with specialized business courses and graduate certificates. Students can choose from more than 30 different electives to create a focus area or add a Graduate Certificate in Project Management, Marketing, Business Analytics, Leadership in Organizations, or Health Care Management. Certificates require 4-5 courses.
The ECU Online MBA consists of 18 courses (54 semester hours). Course examples include Delivering Business Value through Information Systems, Operations and Supply Chain Management, Financial Management, Management Science, Accounting for Decision Making, Strategic Management, and Organizational Behavior. Electives cover in demand areas such as Social Media Marketing, Sustainability, Quality Management, Risk Management, Logistic Management, Project Management, and Fraud Examination.
Graduates of the MBA Programs at East Carolina University are prepared for advancement opportunities in their current career or for leadership positions in all industries.
East Carolina University is accredited by the Southern Association of Colleges and Schools Commission on Colleges (SACSCOC). Founded in 1907 as a teacher training school, ECU serves more than 26,700 students, enrolled in more than 300 degree, minor, and certificate programs housed in 12 colleges and schools.