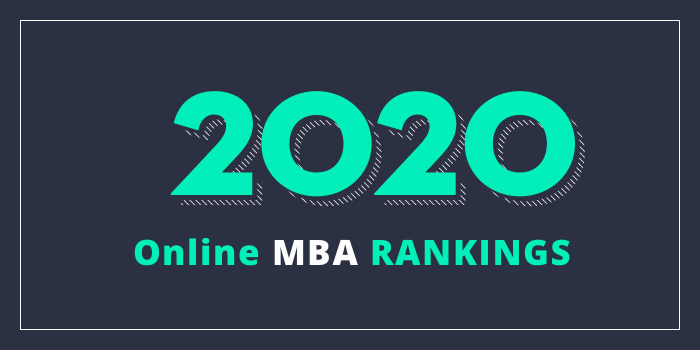 Our 2020 rankings of the Top Online MBA Programs in North Carolina. For an explanation of ranking criteria, click here.
Top North Carolina Online MBA Programs - 2020 Rankings

| Ranking | School | City |
| --- | --- | --- |
| 1 | University of North Carolina at Chapel Hill | Chapel Hill |
| 2 | North Carolina State University | Raleigh |
| 3 | East Carolina University | Greenville |
1. University of North Carolina at Chapel Hill, Chapel Hill, North Carolina

In 1795, University of North Carolina at Chapel Hill (UNC Chapel Hill) became the only public university to award degrees in the 18th century. The School of Commerce was established in 1919 and is known today as Kenan-Flagler Business School. With more than 37,000 graduates working in all states and 80 countries, UNC Kenan-Flagler is considered one of the nation's top business schools.
The online MBA program at UNC (MBA@UNC) is one of the most recognized and established in the country. The 66 credit hour program allows students to interact with faculty weekly using a face-to-face online platform. Two important components of the program are the MBA@UNC Global Immersions and quarterly three-day immersions. Students are required to attend at least two Global Immersions, which may take them to major business centers around the world such as London, Johannesburg, Singapore, Istanbul, and others. 
MBA@UNC students may select from eight concentrations including Corporate Finance, Entrepreneurship, Global Supply Chain Management, Investment Management, Marketing, Sustainable Enterprise, Management Consulting, and Data Analytics and Decision Making. In addition, students may participate in several other programs to gain additional hands-on business and international experience. Optional programs include Student Teams Achieving Results (STAR), the Exchange Program, and Doing Business In (DBI).
STAR students "students learn by doing as they take on the role of consultants to real companies," says the school, while the Exchange Program "allows MBA@UNC students to study at another top-ranked business school in countries across the globe." Doing Business In (DBI) "gives students an opportunity to study abroad at an MBA exchange partner school."
With four annual start dates, the MBA@UNC can completed in as few as 18 months or as many as 36, depending on the students schedule and other commitments. The program is accredited by the Association to Advance Collegiate Schools of Business (AACSB).
2. North Carolina State University, Raleigh, North Carolina

North Carolina State University (NC State) held its first classes in the fall of 1889 with 72 students, six faculty members and one building. Today, NC State is the largest of the 16 higher-education institutions in the University of North Carolina system, with over 2,000 faculty members, an administrative and support staff of more than 5,500, and a current enrollment of nearly 25,000 undergraduates and 9,000 graduate students from across the state and around the world. Through its 11 colleges, North Carolina State University offers more than 100 undergraduate programs, 100+ master's programs, 60+ doctoral programs, and a Doctor of Veterinary Medicine program.
The school's most popular majors are Engineering; Business, Management, Marketing, and Related Support Services; Biological and Biomedical Sciences; Agriculture, Agriculture Operations, and Related Sciences; and Communication, Journalism, and Related Programs.
Founded in 1992 and serving more than 3,500 students, Poole College of Management at NC State offers a 40 credit hour Professional Online MBA that has six "Depth Areas" comprised of the same functional area options as concentrations, but with fewer credit hours required to graduate. Known as the "Jenkins MBA," areas for the program include Biosciences Management, Entrepreneurship & Technology Commercialization, Financial Management, Innovation Management, Marketing Management, and Supply Chain Management. This AACSB-accredited program also offers the opportunity to earn Decision Analytics or SAP Certification. SAP is the world's largest enterprise applications software company, with a wide range of software used by more than 38,000 firms in over 120 countries.
Students in the Jenkins Online MBA program may choose the Accelerated Path, which takes as few as 21 months to complete, or the Flexible Path, which allows students to complete their degree in as little as 21 months or up to six years. Both pathways allow students to interact with one another and instructors through WolfWare, NC State's online learning management system featuring educational tools such as Moodle and Blackboard Collaborate, email, streaming video files, discussion boards (message boards, instant messaging, etc.), and telephone conferencing.
The Jenkins Online MBA requires two three-day residencies on NC State's main campus in Raleigh. In addition, students are encouraged to complete an optional International Immersion that lasts for seven to eight days. Per the school, "the focus of the trip is to provide global business and cultural awareness skills." For 2019, travel experiences include France: MBA, Art & Science of Negotiation in Paris and Germany: MBA, Innovation & Marketing Systems in Munich.
Study abroad trips take place during the Spring and Summer semesters, (usually mid-March or mid-May).
3. East Carolina University, Greenville, North Carolina

East Carolina University (ECU) was established in 1907. The school held its first classes in 1909, opening its doors to just 174 students. Today the school serves approximately 28,650 students  enrolled more than 100 undergraduate degree programs, more than 70 master's degree programs, two intermediate programs, and over 60 graduate certificate programs through 11 colleges and schools. In addition, more than 100 online degree and certificate programs are available, along with 13 research doctoral programs and six first professional programs (AuD, DMD, DNP, DPT, EdD, MD). ECU holds the distinction of being classified among the Doctoral/Research Universities by the Carnegie Foundation.
The College of Business at East Carolina University (COB at ECU) offers an AACSB-accredited MBA program that may be completed entirely online or in hybrid format. There are no residency requirements for the 100% online MBA and students can create a schedule that works with theirs, with the support and guidance of a dedicated advisor. Student set their own pace throughout the program – taking between one to five courses each semester. Students can take a semester or more off if needed, and courses may be taken in any order, provided prerequisites are met.
The customizable ECU MBA is designed for both business and non-business undergraduates. The degree is "completely self-contained, requiring no prerequisite business experience or coursework," says the school. The program consists of a maximum of 18 courses, or 54 semester hours, and "provides an engaging and flexible education in the theory and practice of business management – exposing students to a range of subjects," including accounting, finance, economics, information systems, marketing, operations management, strategy, and supply chain management. Courses are divided into three categories including seven foundation courses, eight common body of knowledge courses, and three electives/graduate certificate courses.
Students can choose from more than 30 different electives to customize their MBA experience to their career goals or opt for one of 12 COB-affiliated graduate certificates to satisfy the elective requirement. Most certificates require four or five courses, which will add one or two additional courses to the program. Certificates are designed to provide students "with meaningful insight into the issues of a specific industry from colleges or departments both inside and outside the College of Business."
Certificates are awarded from the respective colleges or departments in conjunction with the degree and successful completion of a certificate is reflected on the graduate's transcript.