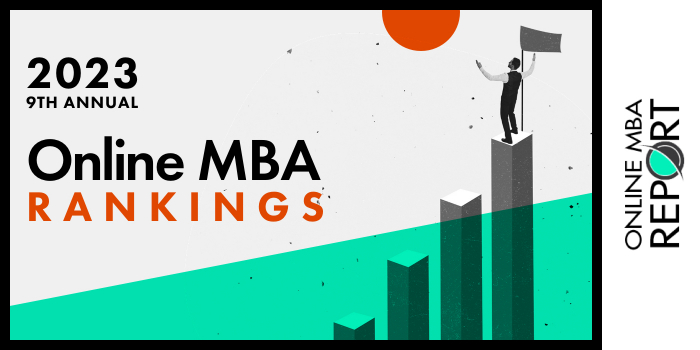 Our 2023 rankings of the Top Online MBA Programs in New Jersey. For an explanation of ranking criteria, click here.
Top Online MBA Programs in New Jersey - 2023 College Rankings

| Ranking | School | City |
| --- | --- | --- |
| 1 | Rutgers University-Camden | Camden |
| 2 | New Jersey Institute of Technology | Newark |
1. Rutgers University-Camden, Camden, New Jersey

The School of Business at Rutgers University-Camden serves more than 2,000 students. Around 300 students are enrolled in the Rutgers Online MBA. Consisting of 42 credit hours, this rigorous program attracts students with an average 11 years of work experience. Full- and part-time schedules are available as well as three start times (Fall, Spring, and Summer). Course examples for the program include Foundations of Leadership & Teamwork, Financial Management, Information Technology Strategy & Project Management, Fundamentals of Talent Management, and Managing in the Global Economy.
Other program features include small class sizes with close online interaction; the option to work-at-your-own pace; collaborative projects with staff and peers; and the optional International Business Environment Course and International Residency. This opportunity features a nine-day trip overseas to countries such as Panama, Cuba, South Korea, South Africa, China, Portugal, and Brazil. Throughout the course and residency, students will have opportunities to meet with executives from international corporations, visit famous sites, and immerse in the culture of the country.
The Online MBA at Rutgers University-Camden allows students to add a certificate to enhance the degree. Options include Modern Financial Technology (FinTech), Digital Marketing, Business Analytics, Forensic Accounting, Strategic Leadership, Investment & Private Wealth Management, and Accounting Analytics.
Graduates of Rutgers University-Camden enjoy a 96% employment (or graduate school) rate within six months of earning their degree. Graduates of the Rutgers-Camden Online MBA Program have been recruited by top companies, firms, and organizations such as the U.S. Navy, State of New Jersey, U.S. Bancorp, Morgan Stanley, Deutsche Bank Securities, Christie's, J.P. Morgan, Prudential, Ernst & Young, Lockheed Martin, Shell Oil, Verizon, Aramark, Comcast, Novo Nordisk, Easterseals, Westinghouse Lighting, and Subaru.
The Camden Campus of Rutgers University was founded in 1926 as South Jersey Law School and the College of South Jersey. The campus merged with Rutgers University in 1950. Serving 6,075 students, Rutgers University-Camden provides more than 65 undergraduate majors and graduate programs across four colleges and schools. Rutgers University-Camden is accredited by the Middle States Commission on Higher Education (MSCHE).
2. New Jersey Institute of Technology, Newark, New Jersey

New Jersey Institute of Technology (NJIT) is home to Martin Tuchman School of Management (MTSM). Established in 1988, this AACSB-accredited business school has a TECH MBA program that can be completed 100% online. The program is STEM-designated with four formal concentration options including Innovation and Entrepreneurship, Marketing, Management Information Systems (MIS), and Finance. Students will complete two concentrations and the option to customize a focus area is available. This option allows students to select course from any program at NJIT.
Across all areas, students will complete nine credits of Functional courses, nine credits of Managing Knowledge, Technology & Innovation courses, and 18 in concentration coursework. Course examples for the program include Information Technology and Competitive Advantage, Corporate Finance, Marketing Strategy for Technology-Based Organizations, Decision Analysis with Quantitative Modeling, and Management Accounting.
The TECH MBA at New Jersey Institute of Technology may be completed in two years. Graduates are prepared to pursue leadership roles across industries. Program alumni are CEOs, Financial Managers, Business Analysts, and Marketing Managers, among others. They work at companies such as Goldman Sachs, Disney, Nike, and Google. NJIT graduates have also been hired at ADP, JPMorgan Chase, IBM, Amazon, Bank of America, Johnson & Johnson, American Express, and L3Harris Technologies.
Established in 1881 as Newark Technical School, New Jersey Institute of Technology is a public, polytechnic university that serves more than 11,500 students. More than 125 undergraduate and graduate degree programs are available across six specialized schools. The programs at New Jersey Institute of Technology are accredited by the Middle States Association of Colleges and Schools (MSA), the Accreditation Board for Engineering and Technology (ABET), the Association to Advance Collegiate Schools of Business (AACSB), and the National Architectural Accrediting Board (NAAB).