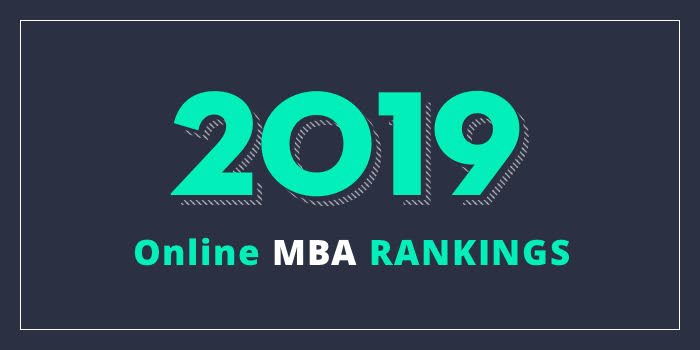 Top Online MBA Programs in New Jersey - 2019 Rankings

| Ranking | School | City |
| --- | --- | --- |
| 1 | Rutgers University | Newark |
| 2 | Stevens Institute of Technology | Hoboken |
| 3 | Rowan University | Glassboro |
| 4 | New Jersey Institute of Technology | Newark |
Our 2019 rankings of the Top Online MBA Programs in New Jersey. For an explanation of ranking criteria, click here.

1. Rutgers University, Newark and New Brunswick, New Jersey
Rutgers Business School offers an MBA program delivered entirely online. Students may attend classes year-round, full or part-time, and they may choose from Fall, Spring, and Summer starting points. Per the school, students are "learning in real-time about challenges and solutions that cross disciplines." The Rutgers MBA curriculum "focuses on the key areas of business and offers an extensive selection of elective courses that cover every avenue of modern business including marketing, finance, IT, and human resources."
Graduates of the AACSB-accredited Rutgers MBA program will learn to "make knowledgeable decisions and become a respected leader, increase their influence by employing management skills to guide their teams and companies, better analyze problems and clearly articulate effective solutions, and expand their network and connect with notable Rutgers alumni, classmates, and faculty."
Other program highlights include small class sizes, learning tools and tutoring, access to student coaches and advisors, a 169% return on investment, and Focused Learning Modules that allow students to "build expertise" in their career area. Modules include Business Analytics, Digital Marketing, and Investments and Private Wealth Management.

2. Stevens Institute of Technology, Hoboken, New Jersey
The School of Business at Stevens Institute of Technology offers an online MBA program that, "emphasizes the potential of technology, data and analytics, with students learning how to interpret information and use it to make the best decisions for their enterprise," says the school. Students will collaborate with one another through group projects and presentations, while developing creativity and critical thinking skills "through the incorporation of the latest faculty research in management, analytics, innovation and marketing."
The Stevens Online MBA also highlights a Field Consulting Program that pairs students with a partner company to help solve a "real problem" or assess a potential opportunity for a partner company. Field Consulting Program projects "span a range of interests, from business process design, supply chain management and technology assessment to market research, innovation adoption and customer relationship management."
The School of Business at Stevens Institute of Technology is AACSB-accredited.

3. Rowan University, Glassboro, New Jersey
Rohrer College of Business at Rowan University offers an MBA Program that may be completed entirely online. This part-time, 36 credit hour program is offered in an accelerated format, with two courses scheduled per semester for six consecutive semesters, resulting in possible degree completion in less than 24 months. Each course is scheduled in 8-week modules with each week of work starting every Tuesday at 8:00 a.m. and ending every Monday at 11:59 p.m.
The Rohrer Online MBA is offered in partnership with Global Learning & Partnerships. The curriculum for the program emphasizes "critical thinking, quantitative analysis and the technological and international facets of business." Course highlights include Designing, Developing, and Leading High Performance Organizations; International Business and Society; Issues in Management Information Systems; Managing Organizational Strategy, and Professional, Legal and Managerial Responsibilities.
This AACSB-accredited program also offers three in-demand elective options including Corporate Entrepreneurship and New Venture Development, Electronic Commerce, and Strategic Human Resource Management. There are six entry terms available and a business degree is not required for admission to the program.
4.

, Newark, New Jersey
The Martin Tuchman School of Management at New Jersey Institute of Technology (NJIT) offers an online MBA with specializations in Finance, Management Information Systems, and Marketing. Composed of 16 courses (48 credits total), the NJIT Online MBA is delivered over eight 15-week semesters. Students typically enroll in two classes per semester. Course highlights for the program include Corporate Governance/Legal & Ethical Issues, Data Mining and Analysis, Entrepreneurial Strategy/Strategic Management, Forecasting Methods for Business Decisions, Information Systems Principles, and Management Consulting.
Optional concentrations are available in Finance, Healthcare Management, Innovation and Entrepreneurship, Management Information Systems (MIS), and Marketing. Students with at least a 3.5 GPA can customize a concentration based on their specific goals. The custom option includes experiential learning and professional interest focused course selection.
Two graduate-level certificate programs are also available including Management Essentials and Management of Technology. Per the school, the certificates "can stand alone or function as a transition point for students to enter the full Online MBA Program."
Other program highlights include AACSB-accreditation and an exceptional job placement rate. Within four months of graduation, 89% of NJIT MBA graduates are employed full-time.