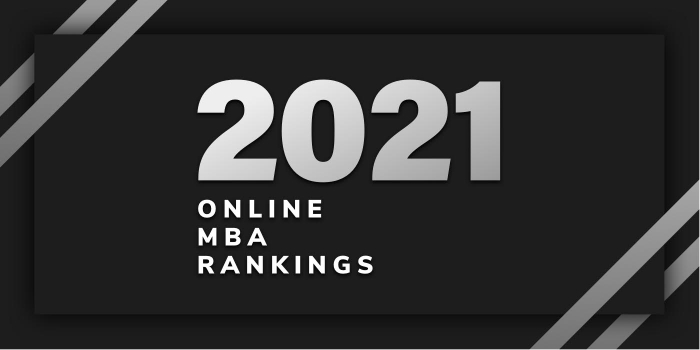 Our 2021 rankings of the Top Online MBA Programs in New Jersey. For an explanation of ranking criteria, click here.
Top Online MBA Programs in New Jersey - 2021 Rankings

| Ranking | School | City |
| --- | --- | --- |
| 1 | Rutgers University | Camden |
| 2 | Stevens Institute of Technology | Hoboken |
1. Rutgers University, Camden, New Jersey

Chartered in 1766, Rutgers University is the eighth oldest institution of higher learning in the United States. Known as the Birthplace of College Football, Rutgers serves more than 71,000 students from all 50 states and 125 countries, making it one of the nation's largest schools by enrollment. More than 150 undergraduate programs and over 200 graduate programs of study are offered in 29 schools and colleges.
Rutgers Business School offers an MBA program that is delivered entirely online. Students in the Rutgers-Camden Online MBA may attend classes year-round, full or part-time, and they may choose from Fall, Spring, and Summer starting points. The 42 credit hour program allows students to learn "in real-time about challenges and solutions that cross disciplines," says the school, with a focus "on the key areas of business." The program also offers "an extensive selection of elective courses that cover every avenue of modern business including marketing, finance, IT, and human resources."
Graduate Certificates allow students to "delve deeper into" a specialty area that matches their career interests and goals. Options include Business Analytics, Digital Marketing, Investment & Private Wealth Management, Modern Financial Technology (FinTech), and Strategic Leadership.
More than 300 current MBA students have the opportunity to travel abroad to satisfy one, three-credit elective requirement. Those who choose the study abroad option will be given the opportunity to meet with top executives and solve real-life international business challenges. There will also be an opportunity to experience cultural activities on the weekends and evenings. Just a few study abroad locations include Brazil, China, Cuba, Panama, Portugal, South Africa, and South Korea.
Graduates of the AACSB-accredited Rutgers-Camden Online MBA program will learn to "make knowledgeable decisions and become a respected leader, increase their influence by employing management skills to guide their teams and companies, better analyze problems and clearly articulate effective solutions, and expand their network and connect with notable Rutgers alumni, classmates, and faculty."
Other program highlights include small class sizes, learning tools and tutoring, access to student coaches and advisors, a 169% return on investment, and Focused Learning Modules that allow students to "build expertise" in their career area. Modules include Business Analytics, Digital Marketing, Investments & Private Wealth Management, and Strategic Leadership.
Graduates of the Rutgers-Camden Online MBA have gone on to successful careers at Aramark, Christie's, Comcast, Deutsche Bank Securities, Easterseals, Ernst & Young, JP Morgan, Lockheed Martin, Morgan Stanley, Prudential, Shell Oil, Subaru, US Bancorp, the US Navy, Verizon, Westinghouse Lighting Corp., and many others.
2. Stevens Institute of Technology, Hoboken, New Jersey

Founded in 1870, Stevens Institute of Technology, The Innovation University™, serves more than 6,800 students annually enrolled in more than 100 programs at all levels. Academic offerings are organized and delivered by three schools and one college focused on Business, Engineering & Science, the Humanities, and Systems & Enterprise.
The School of Business at Stevens Institute of Technology offers a fully online MBA program that "emphasizes the potential of technology, data and analytics, with students learning how to interpret information and use it to make the best decisions for their enterprise." Students in this 39 credit hour program will collaborate with one another through group projects and presentations, while developing creativity and critical thinking skills "through the incorporation of the latest faculty research in management, analytics, innovation and marketing."
The AACSB-accredited Stevens Online MBA also highlights a Field Consulting Program that pairs students with a partner company to help solve a "real problem" or assess a potential opportunity for a partner company. Field Consulting Program projects "span a range of interests, from business process design, supply chain management and technology assessment to market research, innovation adoption and customer relationship management."
Graduates of the Stevens Online MBA Program enjoy a 93% employment rate within three months of graduation. Many have gone on to secure high-profile positions at Google, Goldman Sachs, and others.