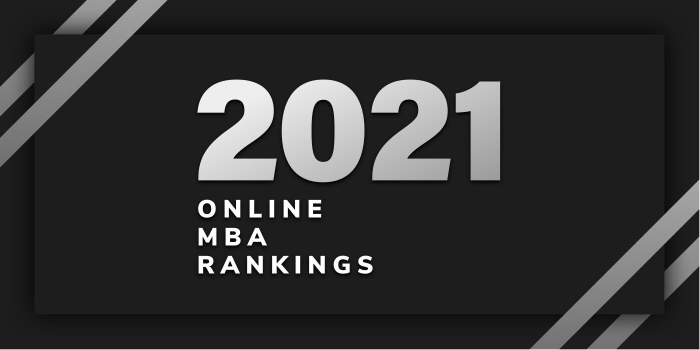 Our 2021 rankings of the Top Online MBA Programs in Nebraska. For an explanation of ranking criteria, click here.
Top Online MBA Programs in Nebraska - 2021 Rankings

| Ranking | School | City |
| --- | --- | --- |
| 1 | University of Nebraska-Lincoln | Lincoln |
| 2 | Creighton University | Omaha |
1. University of Nebraska-Lincoln, Lincoln, Nebraska

Chartered in 1869, University of Nebraska–Lincoln (UNL) is a member of the Big Ten Conference and the Big Ten Academic Alliance. Classified within the Carnegie "R1: Doctoral Universities – Highest Research Activity" category, UNL is also a land-grant university and a member of the Association of Public and Land-grant Universities (APLU).
Serving 25,390 students, UNL offers more than 250 majors, degree programs, and certificates. One of the school's most popular programs is Business.
The College of Business offers a variety of flexible pathways to the coveted MBA. Options include the Traditional MBA and a 48 credit hour MBA delivered entirely online. Online courses for this program are offered in eight-week sessions. The College of Business also offers a Flex MBA program, which is a blend of both on-campus and online courses. However, the majority of courses for this program are taken on-campus at the "renowned" Howard L. Hawks Hall, which opened in 2017.
For the 100% online MBA program known as MBA@Nebraska, students "will never have to come to campus, which makes this option the most flexible" of the school's three MBA programs, says the school. The program includes 10 core classes (30 hours), nine hours of breadth electives, and nine hours of electives. Specialization options include Business Analytics, Finance, International Business, Marketing, and Supply Chain Management. Online graduate certificates are also available in Business Analytics, Financial Communications, Human Resource Management, and Supply Chain Management.
In addition to the option to choose a specialization or certificate, MBA@Nebraska students are expected to participate in an internship. "Internships are designed to give students practical experience in managerial and/or administrative situations." Students can participate in a maximum of two internships and earn three hours of elective credit for each internship, for a maximum of six hours.
Start times for the AACSB-accredited MBA@Nebraska program are January, March, June, August or October of each year. The average completion time for the program is three years, but it is possible to finish in 1.5 years. However, students are allowed up to 10 years to complete the program.
2. Creighton University, Omaha, Nebraska

Creighton University is one of 28 Jesuit colleges and universities in the United States. Founded in 1878, this private school serves 8,200 undergraduate, graduate and professional students enrolled in degrees and certificate programs in more than 160 areas. More than 40 graduate degree programs are also available and programs are offered in nine colleges and schools.
Heider College of Business offers an MBA program designed for the working professional. The program has three delivery options including online, on campus, or a combination of the two (hybrid). Highlights for this 33 credit hour program include several MBA concentrations, the option to add a graduate certificate or a dual degree in addition to the MBA. Concentrations include Accounting, Business Intelligence and Analytics, Financial Psychology & Behavioral Finance (also a certificate), Finance, Leadership, and Personal Financial Planning (also a certificate).
Other certificate options include Business Analytics, Healthcare Management, Negotiation & Conflict Resolution, Organizational Leadership, and Project Management. Students can combine numerous degrees with the MBA. Just a few include MBA + Law, MBA + PharmD, MBA + MS in Investment Management & Financial Analysis.
Graduates of the AACSB-accredited Heider Online MBA Program have gone on to pursue careers at numerous Fortune 500 companies such as ConAgra Foods, Mutual of Omaha, TD Ameritrade, Union Pacific, and others. Job titles of recent graduates include CEO, Finance Manager, Marketing Manager, Operations Manager, President, Project Manager, and Vice President.
The Heider Online MBA Program can be completed in just over two years.