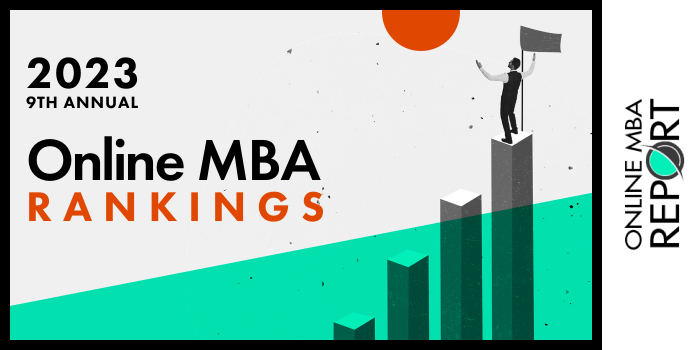 Our 2023 rankings of the Top Online MBA Programs in Nebraska. For an explanation of ranking criteria, click here.
Top Online MBA Programs in Nebraska - 2023 College Rankings

| Ranking | School | City |
| --- | --- | --- |
| 1 | University of Nebraska-Lincoln | Lincoln |
| 2 | Creighton University | Omaha |
1. University of Nebraska-Lincoln, Lincoln, Nebraska

The College of Business at University of Nebraska–Lincoln (UNL) serves approximately 4,350 students enrolled in more than 45 degree, minor, and certificate programs at the undergraduate and graduate levels. Students in the UNL College of Business have access to the school's academies, centers and institutes. Examples include the Center for Entrepreneurship, Nebraska Business Honors Academy, the Clifton Strengths Institute, and the Center for Sales Excellence.
The College of Business also provides access to Business Learning Communities, where students can live and study together, and the Business Abroad Program, which provides the opportunity for students to study and intern abroad during the summer or for a full semester. Career Expeditions, Employer Partners Day, Networking Events, and daily Employer in Residence booths are other UNL College of Business features.
For students seeking a flexible graduate business program, the College of Business at University of Nebraska-Lincoln has an Online MBA known as the MBA@Nebraska. This AACSB accredited program consists of 10 core courses and six electives that take place during eight-week sessions. This allows students the flexibility to take multiple classes per semester or one course at a time. There are no required campus visits, and students may choose a formal specialization, graduate certificate, or create their own focus area through 18 required credit hours of electives.
Specializations include Business Analytics, Marketing, Human Resource Management, Finance, and Supply Chain Management. Examples of available graduate certificates include Strategic Innovation and Entrepreneurship, Supply Chain Analytics,  Sales Excellence, Marketing Analytics, Supply Chain Management, and Business Analytics.
More than 25 elective options are available and include courses such as Multinational Financial Analysis, Entrepreneurship: Business Plan and Decision Making, Talent Acquisition, Market and Globalization, Advanced Enterprise Systems, Data Mining and Descriptive Analytics, Information Technologies for Operations and Innovation, and Leadership in a Global Context.
While specializations and graduate certificates are optional, MBA@Nebraska students are expected to participate in an internship. Students can participate in a maximum of two internships and earn three hours of elective credit for each, for a maximum of six hours.
The Online MBA Program at University of Nebraska-Lincoln has five start times including January, March, June, August, and October of each year. The average completion time for the MBA@Nebraska Program is three years, but it is possible to finish in 1.5 years. Students also have the option to take up to 10 years to complete the program.
Graduates are prepared to pursue leadership roles across in-demand industries for MBAs such as Consulting, Digital Marketing, Finance and Banking, Consumer Products and Services, Human Resources, and Information Technology. Popular roles include Management Consultant, Computer and Information Systems Manager, Financial Analyst, Financial Manager, Training and Development Manager, and Digital Marketing Manager.
Founded in 1869 and serving approximately 23,805 students, UNL is the state's oldest university and the largest in the University of Nebraska System. The school provides more than 70 doctoral programs and over 150 majors, 70+ master's degree programs, and more than 30 graduate certificates. Programs at UNL are housed across nine colleges. University of Nebraska-Lincoln is accredited by the Higher Learning Commission (HLC).
2. Creighton University, Omaha, Nebraska

Creighton University is home to Heider College of Business. Housed within the college is a fully online, AACSB-accredited MBA program with six concentrations. Students in this 33 credit hour program may also design their own concentration by taking multiple courses in one area, or they may add a graduate certificate or a second degree. Concentration areas include Financial Psychology and Behavioral Finance; Leadership; Personal Financial Planning; Accounting; Business Intelligence and Analytics; and Finance.
Graduate Certificates at Creighton University are 12-18 credit hours and include options such as Enterprise Risk Management, Business Analytics, Financial Psychology and Behavioral Science, Organizational Leadership, and Financial Planning.
Dual degree options include the MBA/MS Business Intelligence and Analytics, MBA/MS Organizational Leadership, MBA/MS Finance, and MBA/Master of Investment Management and Financial Analysis (MIMFA). Students in all dual degree programs can complete two degrees in a shorter amount of time, and for less tuition. Dual degree programs can be completed in a hybrid format (combination of online and on-campus).
The Online MBA Program at Creighton University can be completed in less than 2.5 years—with or without a concentration or certificate. Graduates have gone on to become CEOs, Finance Managers, Project Managers, Marketing Managers, Operations Managers, and company Presidents and Vice Presidents. Program alumni have been recruited by companies such as Charles Schwab, Mutual of Omaha, Union Pacific, TD Ameritrade, and ConAgra Foods.
Creighton University opened in 1878 with five Jesuits, two teachers, and 120 students. Today, this private Jesuit, Catholic university serves more than 8,700 students enrolled in 140+ programs leading to undergraduate, graduate, and professional studies degrees. The degree programs at Creighton are housed across nine colleges and schools. Creighton University is fully accredited by the Higher Learning Commission (HLC).