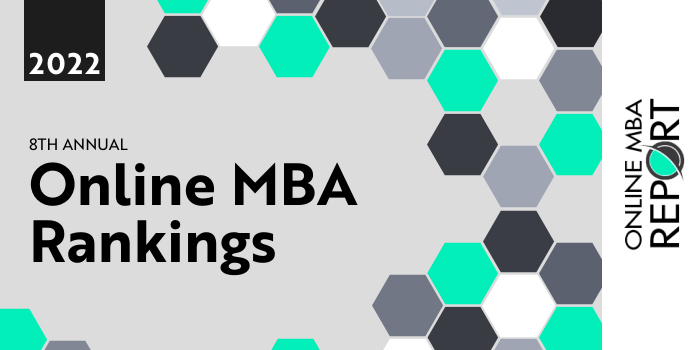 Our 2022 rankings of the Top Online MBA Programs in Nebraska. For an explanation of ranking criteria, click here.
Top Online MBA Programs in Nebraska - 2022 College Rankings

| Ranking | School | City |
| --- | --- | --- |
| 1 | University of Nebraska | Lincoln |
| 2 | Creighton University | Omaha |
1. University of Nebraska – Lincoln, Lincoln, Nebraska

The College of Business at University of Nebraska-Lincoln (UNL) houses the MBA@Nebraska Program. This flexible MBA Program includes fully online courses completed in eight-week sessions, allowing students to take several classes per semester or one course at a time. Forty-eight credit hours are required, including 30 Core credits (10 courses) and 18 Elective credits (six courses). Students may customize their MBA through more than 25 options, choose from six specializations, or add a certificate.
Examples of electives include Multinational Financial Analysis, Talent Acquisition, Marketing and Globalization, Entrepreneurship: Business Plan Development and Decision Making, and Predictive Analytics. Specializations include Marketing, Human Resource Management, Business Analytics, Supply Chain Management, Finance, and Human Resource Management. Certificates are delivered 100% online and consist of 12 credit hours/eight-week courses. Financial Communications, Strategic Marketing, and Supply Chain Analytics are just a few options.
The MBA@Nebraska has three start dates including May, August, or January, and students can complete the program in as few as 1.5 years up to three years (average) or more. Graduates enjoy an 89% employment rate within four months of earning their MBA. Some of the top roles reported include Consulting, Finance, Information Technology, Operations/Logistics, General Management, and Marketing/Sales. The top employer's for UNL MBA graduates include the U.S. Navy and the U.S. Air Force, IBM, Siemens, Bayer, Zoetis, Inc., Spreetail, Vizient Inc., Cargill Inc., and University of Nebraska-Lincoln.
University of Nebraska-Lincoln is accredited by The Higher Learning Commission (HLC). Founded in 1869 and serving nearly 24,500 students, UNL is the state's oldest university and the largest in the University of Nebraska System. The school offers more than 70 doctoral programs and over 150 majors, 70+ master's degree programs, and more than 30 graduate certificates. Programs at UNL are administered across nine colleges.
2. Creighton University, Omaha, Nebraska

Creighton University's Heider College of Business has an MBA Program with three delivery options: Online, On-Campus, and Hybrid. While all options are designed for working professionals, the Heider Online MBA offers the most flexibility. This fully online, AACSB-accredited program consists of 33 credit hours and six MBA concentrations including Finance, Leadership, Personal Financial Planning, Business Intelligence and Analytics, Accounting, and Financial Psychology and Behavioral Finance.
Students may also add a graduate certificate or a second degree. Dual degree options include the MBA/MS Business Intelligence Analytics, MBA/MS Organizational Leadership, MBA/MS Finance, and MBA/Master of Investment Management and Financial Analysis (MIMFA). Certificates are 12-18 credit hours and include options such as Enterprise Risk Management, Negotiation and Conflict Resolution, Organizational Leadership, Healthcare Management, Sports Leadership, Health Care Collaboration and Conflict Management, and Leadership and Well-Being. The Heider Online MBA Program, with or without a concentration or certificate, can be completed in less than 2.5 years.
Graduates of the Heider Online MBA Program at Creighton University are CEOs, Project Managers, Operations Managers, Finance Managers, Marketing Managers, and company Presidents and Vice Presidents. Graduates have been recruited by companies such as Mutual of Omaha, Union Pacific, TD Ameritrade, and ConAgra Foods, among others.
Creighton University has been awarded Regional Accreditation by The Higher Learning Commission (HLC). The school opened in September 2, 1878, with five Jesuits, two teachers, and 120 students. Today Creighton University serves more than 8,700 students and it is one of just 28 Jesuit universities in the U.S. More than 100 degree programs and majors are available across nine colleges and schools.