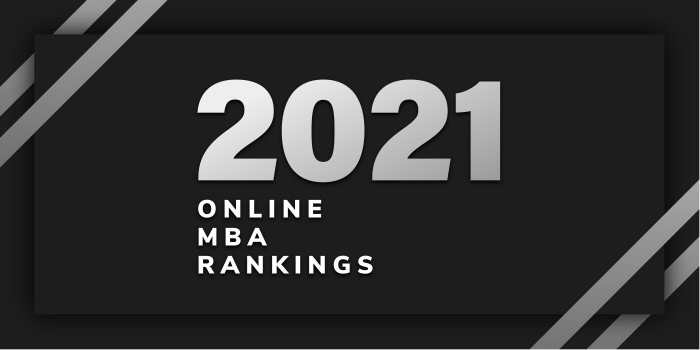 Our 2021 rankings of the Top Online MBA Programs in Wisconsin. For an explanation of ranking criteria, click here.
Top Online MBA Programs in Wisconsin - 2021 Rankings

| Ranking | School | City |
| --- | --- | --- |
| 1 | University of Wisconsin MBA Consortium | Multiple |
| 2 | University of Wisconsin Whitewater | Whitewater |
| 3 | Marquette University | Milwaukee |
1. University of Wisconsin MBA Consortium, Eau Claire-La Crosse-Oshkosh, Wisconsin
Serving approximately 165,000 students at 13 universities across 26 campuses, the University of Wisconsin System (UW) is one of the largest systems of public higher education in the nation. Through its statewide extension and outreach programs, the system also serves more than one million citizens. Three campuses—UW-Eau Claire, UW-La Crosse, and UW Oshkosh—have joined forces to create the University of Wisconsin MBA Consortium.
This AACSB-accredited program is the only offering among UW's peer consortial programs to grant the degree from the MBA Consortium Program rather than from one of the partner schools. The program curriculum "combines four credits of business essentials courses, 22 credits of core courses, and ten credits of electives to cover general business competencies," says the school, "while enabling" students to design a customized learning experience based on their individual interests.
Through electives, students may focus in a specific area or two, without officially declaring an emphasis/concentration. Elective course highlights include Corporate Venturing, Incorporation of Exchange Rates in Strategic Decision-Making, Introduction to Enterprise Resource Planning, Managing Technology in Turbulent Times, Mutual Fund Investing, Regional Trade Agreements and Multinational Corporations, and Sustainability and Organizational Management.
Other course highlights for the MBA Consortium Program include Competing Strategically in a Global Environment, Developing New Products and Services, Leading a Diverse and Dynamic Workforce, and Navigating Change amid Uncertainty. Students will also complete a capstone (Refining Your Plan for Success) at the end of the program. Coursework for the program may be completed entirely online—no campus visits required.
Graduates of the Online MBA Program will be able to "demonstrate the knowledge and skills necessary to be effective leaders, who can lead a diverse and inclusive organization, identify and evaluate market opportunity, and use critical thinking and analytical reasoning to make informed business decisions." Graduates will also be able to "create and maintain a dynamic vision for personal and professional development in a global and domestic context."
The Online MBA at UW may be completed in 2.5 to three years.
2. University of Wisconsin Whitewater, Whitewater, Wisconsin

Founded in 1868 as Whitewater Normal School, University of Wisconsin Whitewater (UW-Whitewater or UWW) is the second-oldest teachers college in Wisconsin. The school serves 11,995 students at the Whitewater and Rock County campuses enrolled in more than 200 undergraduate and graduate degrees, minors, and certificates. Programs are managed in six colleges and schools, including the College of Business and Economics, which offers an MBA Program that may be completed entirely online.
Known as the "UW-Whitewater MBA," this AACSB-accredited program highlights cases and projects that give students the opportunity to practice using critical thinking skills, the development of project management skills, and projects that help students improve their ability to work in teams and lead.
Other program highlights include advanced graduate courses in functional areas such as Economics,  Management, Marketing and Technology, 13 unique emphases, and more than 50 electives, "covering the breadth of contemporary business issues," says the school. The programs wide range of electives allows students to tailor the UW-Whitewater MBA program to meet their interests and needs.
Emphasis areas include Accounting, Customized (by choosing courses across emphases), Cybersecurity Management, Data Analytics, Environmental Health and Safety, Finance, Human Resources Management, Information Technology Management, International Business, Management, Marketing, Project Management, and Supply Chain Management.
The UW-Whitewater MBA requires completion of 36 credit hours including Breadth (24 credits) Emphasis (nine credits) and Elective (three credits). If a student has met prerequisite requirements, they may be required to complete 0-14 credits of Common Body of Knowledge (CBK) courses. The number of courses required will be determined based on transcript review. Candidates with an undergraduate degree in business may not need to complete CBKs, or requirements may be very limited.
3. Marquette University, Milwaukee, Wisconsin

Founded in 1881, Marquette University serves 8,500 undergraduate and 3,300 graduate and professional students from nearly all states and more than 60 countries. The school offers 80 majors and 87 minors along with pre-professional programs in Dentistry, Law, and Medicine. Postgraduate programs include 77 doctoral and master's degree programs, and 25 graduate certificate programs.
The academic programs at Marquette are offered in 11 colleges and schools. The Marquette University Graduate School of Management offers an MBA that covers "all functional areas of business while placing a unique emphasis on business literacy, strategy and leadership," says the school.  The curriculum allows students to "customize the program to fit their needs while creating a more efficient path to graduation."
Course highlights include Business Analytics, Corporate Advocacy, Design and Management of Database Systems, Enterprise Risk Management, FinTech: Foundation and Applications, Global Marketing Strategy, Human Capital Strategy, Leading People and Change, Leading Innovation and Creativity, NCAA: Exploring Current Issues, Negotiations, and Topics in Organizational Management.
Students will also complete a Strategic Management Capstone. This project-based class offers the opportunity to understand and comment on a firm's strategic management, including interviewing a President or CEO and "appraisal on strategy and perspectives on what has been learned."
Depending on the student's undergraduate background, the Marquette Online MBA requires 31.5-42 credit hours to graduate. There are no on-campus or in-person requirements, a GMAT/GRE waiver is available and work experience is encouraged but not required for domestic applicants. With three start dates annually, the Marquette Online MBA can be completed in as little as two years.