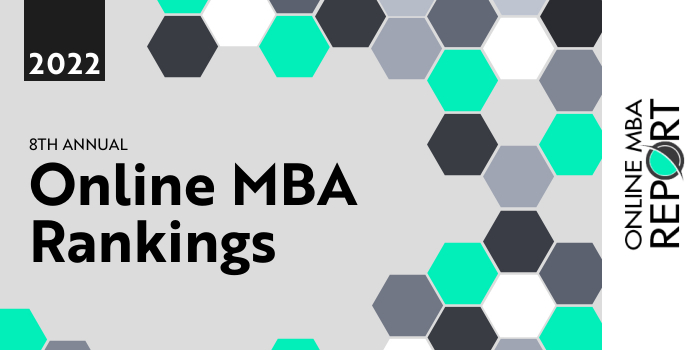 Our 2022 rankings of the Top Online MBA Programs in Wisconsin. For an explanation of ranking criteria, click here.
Top Online MBA Programs in Wisconsin - 2022 College Rankings

| Ranking | School | City |
| --- | --- | --- |
| 1 | University of Wisconsin MBA Consortium | Multiple |
| 2 | Marquette University | Milwaukee |
| 3 | University of Wisconsin-Whitewater | Whitewater |
1. University of Wisconsin MBA Consortium, Eau Claire-La Crosse-Oshkosh, Wisconsin

The University of Wisconsin System (UW) consists of 13 universities across 26 campuses and a statewide extension. Three UW campuses—UW-Eau Claire, UW-La Crosse, and UW Oshkosh—formed a partnership to create the University of Wisconsin MBA Consortium. This AACSB-accredited program is the only offering among UW's peer consortial programs to grant the degree from the MBA Consortium Program rather than from one of the partner schools. Consisting of 36 credit hours, the program can be completed 100% online in 2.5-3 years.
The UW MBA Consortium attracts students from 38 states, with an average 12 years of work experience. The program also attracts active military members and Veterans thanks to the programs standing as one of the top Online MBAs in the nation for Veterans.
Other program features include small class sizes, AACSB accreditation, and electives that allow students to focus in one or more specific areas without officially declaring an emphasis/concentration. Elective examples include Managing Technology in Turbulent Times, Introduction to Financial Fraud, Sustainability and Organizational Management, Incorporation of Exchange Rates in Strategic Decision-Making, E-Business Fundamentals for Managers, Corporate Venturing, Intro to the Management and Marketing of Non-Profits, and Mutual Fund Investing.
Other program features include small class sizes, one-on-one support, collaborative projects with classmates and more than 600 corporate partners connected to UW's School of Business, and access to trained advising experts and career coaches.
The UW MBA Consortium Program culminates with a Capstone course titled "Refining your Plan for Success." This one credit hour course takes place over seven weeks and consists of a final project, polishing resumes, personal branding, and establishing a professional network.
Around 84% of UW MBA graduates accepted employment offers within three months of graduation from 2017-2021, with 90% accepting offers within three months of graduating in 2018 and 2019. Top recruiting companies include Microsoft, Johnson & Johnson, Deloitte, Amazon, American Family Insurance, Google, P&G, Meta (formerly Facebook), Baird, PepsiCo, Dell, Kimberly-Clark, Cisco, SC Johnson, General Mills, and Intuit.
The University of Wisconsin System (UW) is accredited by The Higher Learning Commission (HLC). Serving 162,980 students, the UW System was established in a 1971 merger combining all of the state's public colleges and universities into a single entity. Established in 1848 when Wisconsin became the 30th state accepted into the Union, University of Wisconsin-Madison is the System's flagship campus. Today, the UW System one of the largest systems of public higher education in the country. Through statewide extension and outreach programs, the UW System also serves more than one million citizens.
2. Marquette University, Milwaukee, Wisconsin

The Graduate School of Management at Marquette University has a 100% Online MBA with zero on-campus or in-person requirements. Program features include Concentrations in Leadership and Management, Human Resources, Marketing, Accounting and Finance, and Information Systems, collaborative projects, and a dedicated Student Success Coordinator.
Students in the Marquette Online MBA will interact with peers, view lectures, and complete assignments on the learning management system D2L. Courses are seven or eight weeks, allowing students to complete the curriculum quickly and with little stress. Course examples for the program include Leading Innovation and Creativity, Enterprise Risk Management, Corporate Social Responsibility, Concepts for Ethical Business practice, and Leading People and Change.
Regardless of specialization and course load, students will have the opportunity to take 15 credit hours of electives. This will help tailor the curriculum to the student's chosen industry and personal career goals. Elective examples include Organizational Development, Corporate Advocacy, NCAA; Exploring Current Issues, Negotiations, Global Marketing Strategy, Character-Driven Leadership, Design and Management of Database Systems, Human Capital Strategy, and FinTech: Foundation & Applications.
With three start dates annually, the Marquette Online MBA can be completed in as little as two years. Graduates of the program are prepared for leadership roles in Health and Medical Services, Business Operations, Finance, Marketing, Purchasing, Business Intelligence, Higher Education, Food and Beverage Business, Spors, Fashion Entertainment, and Consulting. Baird, Uline, Aldi, Direct Supply, and Northwestern Mutual are just a few employer's that recruit Marquette MBA graduates.
Marquette University is accredited by The Higher Learning Commission (HLC). Founded in 1881, the school opened on August 28, 1881 as a small liberal arts college for men. Named after Reverend Jacques Marquette, S.J. Today, this Catholic, Jesuit university serves 11,320 students from all backgrounds, enrolled in more than 250 programs across is 12 colleges and schools.
3. University of Wisconsin-Whitewater, Whitewater, Wisconsin

The College of Business and Economics (CBE) at University of Wisconsin Whitewater (UW-Whitewater) is the state's largest AACSB-accredited business school. Created in 1964 as the School of Business and Economics, the CBE is also home to one of the few Doctorate of Business Administration (DBA) programs in the nation and it is the only business school in Wisconsin approved to offer this applied business degree.
In addition to the DBA, the UW-Whitewater CBE houses 15 bachelor's degree programs, nine master's degree programs, and more than a dozen graduate certificate programs. Among the CBE's offerings an MBA Program known as the UW-Whitewater MBA. The program has both on-campus and online options and students can customize their degree with 13 unique emphasis areas and more than 50 electives. If the students wishes to focus in an area outside of the offered emphases, they can customize their own area from graduate-level courses, courses from the emphasis areas, and electives.
Emphasis areas include Accounting, Cybersecurity Management, Data Analytics, Environmental Health and Safety, Finance, Human Resource Management, Information Technology Management, International Business, Management, Marketing, Project Management, and Supply Chain Management.
The UW-Whitewater MBA consists of 36 credit hours including Breadth (24 credits) Emphasis (nine credits) and Elective (three credits). If a student has not met prerequisite requirements, they may be required to complete 0-6 credits of Common Body of Knowledge (CBK) courses. The number of courses required will be determined based on transcript review. Candidates with an undergraduate degree in business may not need to complete CBK courses, or the requirements may be very limited.
Graduates of the MBA Program at University of Wisconsin-Whitewater enjoy a 100% job placement rate. Highlighted employer's include Amazon, KPMG, American Family Insurance, Burberry, UnitedHealth Group, Cargill, Oshkosh Corporation, EY, Allstate Insurance, Kohler, 3M, Dick's Sporting Goods, Bose Corporation, Kraft-Heinz, Bank of America, US Cellular, BMO Harris Bank, Caterpillar, Hewlett-Packard, Nestle, Thermo Fischer Scientific, Mayo Clinic, and the State of Wisconsin Investment Board. 
University of Wisconsin-Whitewater is accredited by The Higher Learning Commission (HLC). Founded in 1868 as Whitewater Normal School, UW-Whitewater serves 11,460 students at the Whitewater and Rock County campuses. More than 200 undergraduate and graduate degrees, minors, and certificates are offered in six colleges and schools.