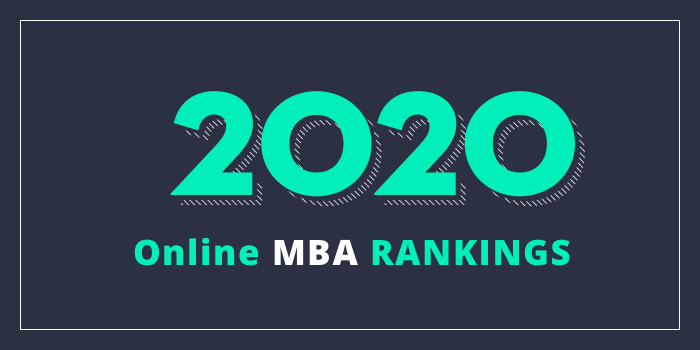 Our 2020 rankings of the Top Online MBA Programs in Wisconsin. For an explanation of ranking criteria, click here.
Top Wisconsin Online MBA Programs - 2020 Rankings

| Ranking | School | City |
| --- | --- | --- |
| 1 | University of Wisconsin MBA Consortium | Eau Claire-La Crosse-Oshkosh |
| 2 | University of Wisconsin-Whitewater | Whitewater |
| 3 | Concordia University Wisconsin | Mequon |
| 4 | Marquette University | Milwaukee |
1. University of Wisconsin MBA Consortium, Eau Claire-La Crosse-Oshkosh, Wisconsin

Serving approximately 170,000 students each year at 13 universities across 26 campuses, the University of Wisconsin System (UW) is one of the largest systems of public higher education in the nation. Through its statewide extension and outreach programs, the system also serves more than one million citizens. 
Three campuses—UW-Eau Claire, UW-La Crosse, and UW-Oshkosh—have joined forces to create the University of Wisconsin MBA Consortium. 
This AACSB-accredited pathway is the only offering among UW's peer consortial programs to grant the degree from the MBA Consortium Program rather than from one of the partner schools. The program curriculum "combines four credits of business essentials courses, 22 credits of core courses, and ten credits of electives to cover general business competencies," says the school, "while enabling" students to design a customized learning experience based on their individual interests. 
Through electives, students may focus in a specific area or two, without officially declaring an emphasis/concentration. Elective course highlights include Mutual Fund Investing, Incorporation of Exchange Rates in Strategic Decision-Making, Regional Trade Agreements and Multinational Corporations, Corporate Venturing, Managing Technology in Turbulent Times, Sustainability and Organizational Management and Introduction to Enterprise Resource Planning.
Other course highlights for the MBA Consortium Program include Leading a Diverse and Dynamic Workforce, Developing New Products and Services, Competing Strategically in a Global Environment, and Navigating Change amid Uncertainty. Students will also complete a capstone (Refining Your Plan for Success) at the end of the program. Coursework for the program may be completed entirely online—no campus visits required.
Graduates will be able to "demonstrate the knowledge and skills necessary to be effective leaders" who can lead a diverse and inclusive organization, identify and evaluate market opportunity, use critical thinking and analytical reasoning to make informed business decisions, and create and maintain a dynamic vision for personal and professional development in a global and domestic context.
2. University of Wisconsin Whitewater, Whitewater, Wisconsin

University of Wisconsin Whitewater (UW-Whitewater) began more than 150 years ago. The second-oldest teachers college in Wisconsin, UW-Whitewater serves more than 13,000 students at the Whitewater and Rock County campuses, offering more than 200 undergraduate and graduate degrees, minors, and certificates. Programs are offered across six colleges and schools, including the College of Business and Economics, which offers an MBA Program that may be completed entirely online.
Known as the "UW-Whitewater MBA," this AACSB-accredited program highlights cases and projects that give students the opportunity to practice using critical thinking skills, the development of project management skills, and projects that help students improve their ability to work in teams and lead.
Other program highlights include advanced graduate courses in functional areas like economics, management, technology, and marketing, and 11 different emphases and over 40 electives, "covering the breadth of contemporary business issues," says the school. The programs wide range of electives allows students to tailor the UW-Whitewater MBA program to meet their interests and needs.
Emphasis areas include Customized, Data Analytics, Environmental Safety and Health, Finance, Human Resources Management, Information Technology Management, International Business, Management, Marketing, Project Management, and Supply Chain Management. Students may also customize an emphasis by choosing courses across emphases.
The UW-Whitewater MBA requires completion of 36 credit hours including Breadth (24 credits) Emphasis (nine credits) and Elective (three credits). If a student has met prerequisite requirements, they may be required to complete 0-14 credits of Common Body of Knowledge (CBK) courses. The number of courses required will be determined based on transcript review. Candidates with an undergraduate degree in business may not need to complete CBKs, or requirements may be very limited.
3. Concordia University Wisconsin, Mequon, Wisconsin

Founded in 1881, Concordia University Wisconsin (CUW) opened with just 13 students and a classroom in the basement of Trinity Lutheran Church in downtown Milwaukee. Today, this private, Lutheran university serves around 7,400 students across two residential campuses in Wisconsin and Ann Arbor, Michigan, and nine centers located throughout Wisconsin. The school's online programs serve thousands of additional students worldwide.
Concordia University Wisconsin is organized into six schools including the Batterman School of Business, the School of Human Services, and the School of Arts and Sciences, to name a few. Batterman School of Business offers a flexible MBA program that is the preferred MBA program for the Green Bay Packers. Designed for busy working professionals, this online program allows students to complete 36 credit hours of study in less than two years, full-time.
Each class in the program lasts eight weeks and the curriculum includes STEM courses and concentrations, weeklong study abroad options to China and Austria, dual degree opportunities and internship credits. Students will also get industry-related exam prep and certificates in their chosen concentration area. Fifteen concentrations are currently available including Communication and Public Relations, Innovation and Entrepreneurship, International Business, Risk Assessment and Management, Sport and Entertainment Business, Strategic Marketing, and Sustainability Management and Analytics (STEM), to name a few.
Beginning July 2020, the CUW Online MBA will offer Informatics and Leadership concentrations, and Licensure and Certifications such as Oracle Java Programming, Oracle Academy Database Design & Programming, Lean Systems, and Six Sigma Process are also offered.
All Concordia University Wisconsin Online MBA students have access to the 41,000-square-foot Robert W. Plaster Foundation building—an incubator space for student and community-led startups.
4. Marquette University, Milwaukee, Wisconsin

Marquette University opened its doors as Marquette College—a small liberal arts school for men—on August 28, 1881. Today, this Catholic, Jesuit university serves a co-ed population of just over 11,800 students (56% are female) enrolled in more than 80 majors in 11 nationally and internationally recognized colleges and schools.
The Graduate School of Management at Marquette University offers an MBA program that may be completed 100% online. The program is 33-39 credit hours depending on the student's undergraduate background. Students with an undergraduate degree in business will take a slightly different path the first two terms and they can join the program at any term (i.e., fall, spring or summer). 
The program, which takes a collaborative approach to learning, offers the same faculty, curriculum, as the campus program, with a more convenient delivery. Work experience is not a requirement for admission, but the school says, "it is highly recommended that students have at least a couple of years of experience to fully appreciate the applied nature of the program."  Working professionals will take two courses per term to complete the AACSB-accredited Marquette Online MBA in seven terms.