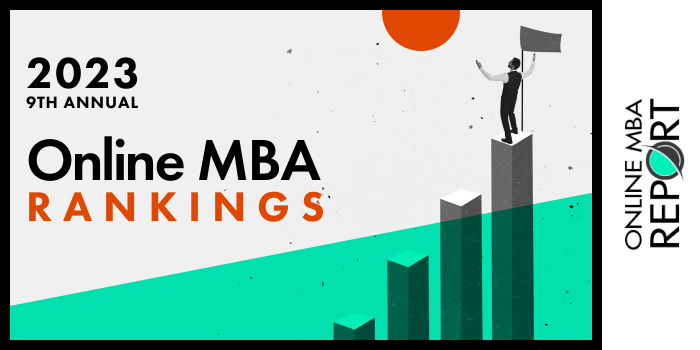 Our 2023 rankings of the Top Online MBA Programs in Indiana. For an explanation of ranking criteria, click here.
Top Online MBA Programs in Indiana - 2023 College Rankings

| Ranking | School | City |
| --- | --- | --- |
| 1 | Indiana University, Bloomington | Bloomington |
| 2 | Ball State University | Muncie |
1. Indiana University, Bloomington, Indianapolis, Indiana

Indiana University Bloomington (IU Bloomington or IUB) is home to Kelley School of Business (Kelley). Established in 1921 as the School of Commerce and Finance, Kelley opened with just 70 students. Today, this AACSB accredited business school serves approximately 13,540 enrolled in more than 30 majors, minors, and programs. Among Kelly's programs is an Online MBA program that attracts students from all 50 states and more than 25 countries. Known as the Kelley Direct Online MBA, the program is also popular among working professionals with an average nine years of experience.
With the Kelly Online MBA, students will feel like they are in a classroom, thanks to Jellison Studios. During live classes, students can interact with faculty and peers. Other program features includes an average of two live 75-minute class sessions each week; seven majors to choose from; 50% core curriculum and 50% globally-focused open electives for greater customization; in-person experiences; and optional global and domestic immersion programs.
Past trip locations include Dublin, Ireland; Silicon Valley; Rio de Janeiro; Washington, D.C.; Athens, Greece; Las Vegas, Nevada; and Bangkok Thailand. Majors include Entrepreneurship and Corporate Innovation; Business Analytics; Supply Chain and Operations; Marketing; Digital Technology Management; Finance; and Strategy and Leadership.
In addition to the opportunity to select a major, in-person immersion, and specialize through focused electives, Kelley Online MBA students may complete an internship with major corporation such as Deloitte, Amazon, Procter & Gamble, PwC, Nestle, Johnson & Johnson, Owens Corning, Ecolab, and 3M.
Graduates of the Kelly Direct Online MBA at Indiana University Bloomington are prepared to pursue advancement opportunities and leadership positions within major organizations and top corporations. Approximately 85% of Kelly Direct students report starting a new job or receiving a promotion or raise before graduation.
More than 900 companies recruit Kelley students. Examples include Deloitte, Bank of America-Merrill, Morgan Stanley, Grant Thornton, PwC, Ernst & Young, KPMG, Google, JP Morgan Chase & Co., Barclays, Target, Accenture, Bain & Company, and IU Health.
Founded in 1820, Indiana University Bloomington is the flagship campus of Indiana University's seven campuses and two regional centers. Indiana University serves more than 90,000 students, with approximately 45,330 enrolled at the Bloomington campus. This makes IUB the largest campus in the IU System. More than 300 programs are provided across 16 degree-granting colleges and schools, and the Hutton Honors College. Indiana University Bloomington is accredited by the Higher Learning Commission (HLC).
2. Ball State University, Muncie, Indiana

Miller College of Business at Ball State University (Ball State) has an MBA program that can be completed online, on campus or a combination of the two (hybrid). The curriculum and faculty for all delivery formats are the same (professors hold doctorate degrees in their respective fields of business) and there are no residency requirements for the fully Online Miller MBA.
Miller Online MBA students with a business degree will complete 30-34 credit hours of study, while individuals without a business degree will complete up to 43. All students must complete 21 credits of core courses and nine credits of MBA electives that explore areas such as Leadership, Healthcare, Business Analytics, Finance, and Marketing.
Students have the opportunity to choose one of seven concentrations. Options include Artificial Intelligence; Logistics and Supply Chain Management; Business Analytics; Information Technology Leadership; Construction Management; Finance; and Healthcare Administration. A General option is also available for students looking for a broader approach to the MBA. This option requires 30 credit hours of study.
Miller Online MBA students will complete coursework for the program through a combination of asynchronous (no specific sign-on time each week) and synchronous (specific time to watch and participate in live webcast lectures and discussions) formats. Students will correspond with instructors and classmates using e-mail, file sharing, discussion boards, web page posting, and chats.
The Miller Online MBA at Ball State University takes two years to complete when students enroll in two courses each semester. Graduates of the program have access to more than 300 companies that participate in Ball State's Cardinal Job Fair each year.
Founded in 1918 as the Indiana State Normal School Eastern Division, Ball State University serves more than 20,000 students enrolled in 110 majors and 12 preprofessional options across seven colleges. Ball State also houses 357 student organizations and more than 150 study abroad programs. Ball State University is accredited by the Higher Learning Commission (HLC).